Meet Nahaal Fadaeian, our Office Administrator from Vancouver, BC.
1. Who are you? What's your story?
Howdy! Name is Nahaal, which means "baby (or budding) tree" in Farsi; super appropriate since I am the youngest in my family. Born and raised here in good ol' Vancouver, I've never lived anywhere else, however, travel plans are in the making!
2. What's your role at Appnovation?
I am Appnovation's Office Administrator at the head office in Vancouver. My role here is to make sure all things run smoothly. I am part of the Culture Committee which means I help organize fun events for our amazing Appnovators! I am also responsible for taking everyone's chocolate if its laying around their desk...
3. What's the greatest lesson you've learned in your professional career (or even personal life) that you would like to share with others?
You are at work more than you are at home which means your relationship with your coworkers is more important than you think! If I can have a good laugh with my coworkers, it makes it all the more energizing to walk in on a Monday morning... trust me!
4. What do you do outside of work?
I play volleyball, trying to learn electric guitar, work-out, paint... and watch Suits (I love Harvey!).
5. Where do you hope to take your career at this point/what's next for you in your professional career?
I am really excited about being involved in projects, which means I am hoping to take on a project coordination role down the line in order to later become a project manager or consultant.
*BONUS* What is one fun/random fact about you that many may not know?
I recorded an album with an Iranian singer (famously known more in the community)... and I am quite auto-tuned so I would rather have no one listen to it.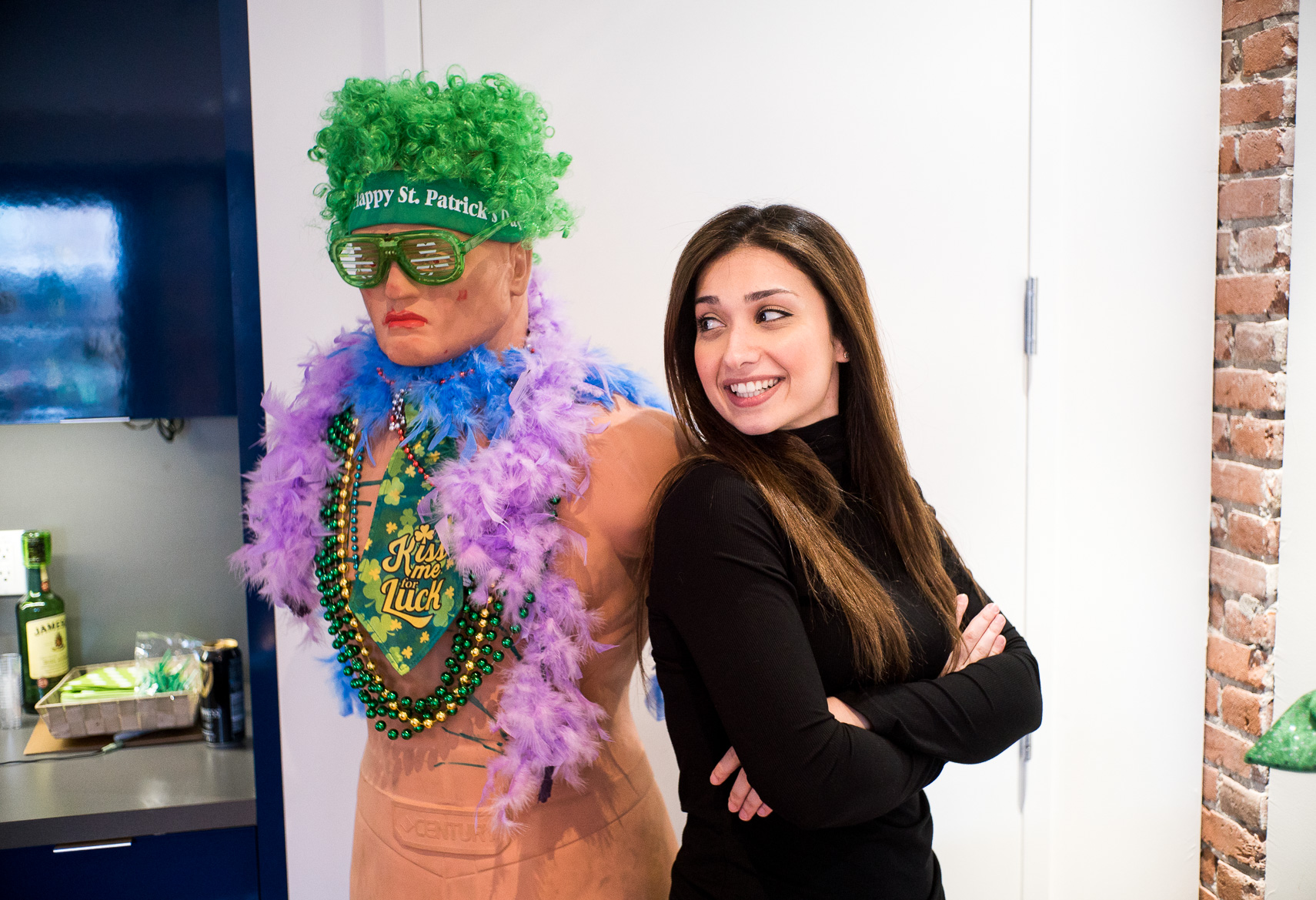 ​