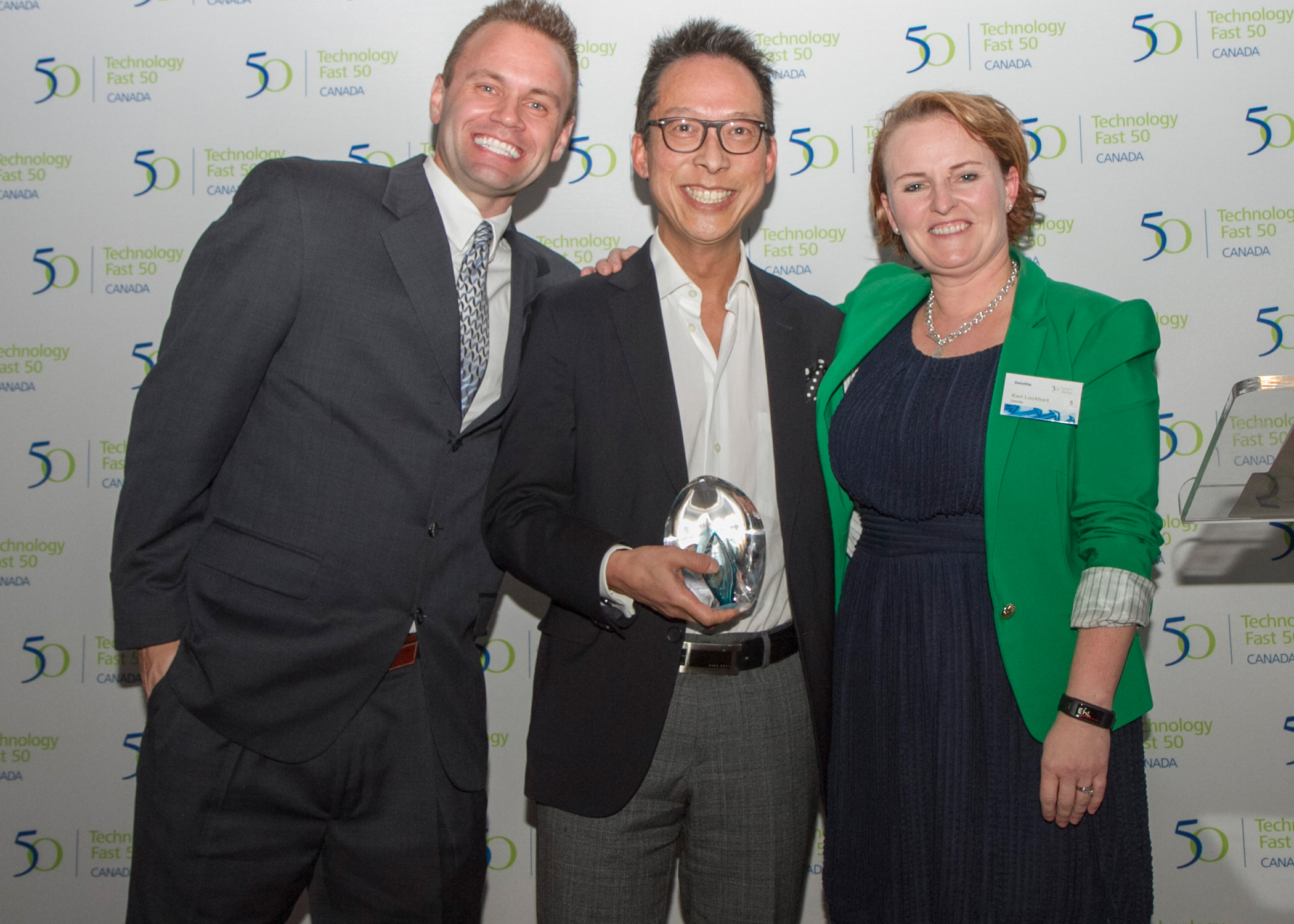 (Above: All smiles at the Deloitte Technology Fast 50TM awards ceremony in Vancouver. L-R: Tim Welsch, Director of Marketing, Appnovation, Warren Wong, VP of Talent and Culture, Appnovation, and Kari Lockhart, Partner, BC Technology Industry Leader, Deloitte LLP.)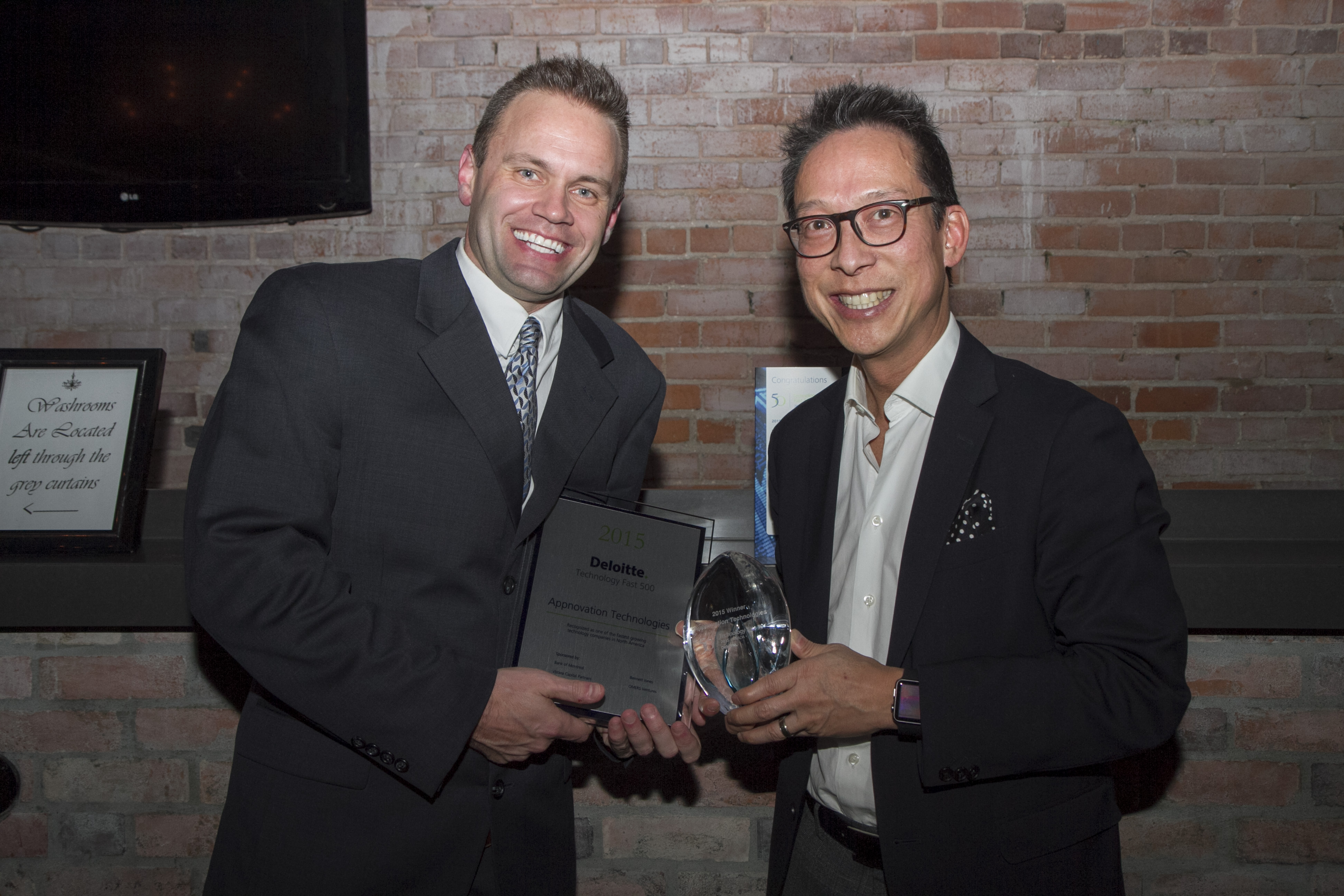 Appnovation Technologies is proud to announce that they have been ranked #12 on the 2015 Deloitte Technology Fast 50TM listing of the fastest-growing Canadian technology companies, as well as #112 on Deloitte's Technology Fast 500TM, a ranking of the 500 fastest growing technology, media, telecommunications, life sciences and energy tech companies in North America. Appnovation grew 808% between 2011 – 2014. 
Canada's pre-eminent technology awards program, the Deloitte Technology Fast 50TM program celebrates leaders in the Canadian technology industry and tracks the successful growth of Canadian-grown leaders. The program recognizes and acknowledges industry leaders that are driving our world forward by turning great ideas into stunning realities. 
The announcement of the Deloitte Technology Fast 50TM and Fast 500TM ranking comes right on the heels of Appnovation's PROFIT 500 ranking of #9 on both Canada's Fastest Growing Information Technology Companies and Vancouver's Fastest Growing Companies for 2015 lists and #51 out of 500 fastest-growing companies in Canada, as well as winning Acquia Partner Site of the Year Award in the High Technology category for MuleSoft.com.