Business Challenge
Global companies need global solutions as the digital landscape continues to change. Sumitomo decided the time for a new design experience and digital solution was now...and Appnovation agreed.
Sumitomo Drive Technologies, a division of Sumitomo Heavy Industries, brings products and service expertise to provide engineered solutions to their global industrial power transmission customers. With installations worldwide, Sumitomo products are the preferred choice by many of the largest and most recognized global companies.
Appnovation began the collaborative journey with Sumitomo in the middle of 2017. As part of the global digital and growth strategy, Sumitomo embarked upon the initiative to redesign and develop a modern global website that will achieve multiple business objectives. 
Our Approach
Consistent global brand and look and feel with regional flexibility, integrated within a secure and scalable global platform, with high performance worldwide, just part of the business requirements of Sumitomo. Additionally, the client was looking for digital solutions for end customers' Integration with business systems and tools, in order to fully understand the business drivers, with particular attention on UX users in different regions around the world.
Appnovation first conducted an initial analysis of Sumitomo's brand, goals, and internal environment. With Sumitomo being a global brand, looking at the needs of each region in consideration to the web solution was key to the website's success.
Appnovation then determined a site architecture that would meet user and technical requirements of CMS features for end users, admin users, regional flexibility, user profiles, and language capabilities. To accommodate Sumitomo's global hosting needs, Appnovation worked together with Acquia to enable Acquia Site Factory integration to give Sumitomo the capability to deliver and govern websites on a global scale. Together with Sumitomo, Appnovation prepared and adopted the most appropriate development methodology to fit with Sumitomo's global and regional culture, as well as their overall timeline.
 
Customer Outcome
Creating a design experience meant multiple elements became critical. Creating personalized end user experience based on region and language, incorporating easy to use admin features for content authoring and editing. Additionally, targeted product information based on industries was part of the development plan, as was product selection and configuration tools integration. Ultimately both the overall site sessions and the new site user percentages increased, all the while the overall site issues experienced decreased by 66%.
66%
Decrease in Site Issues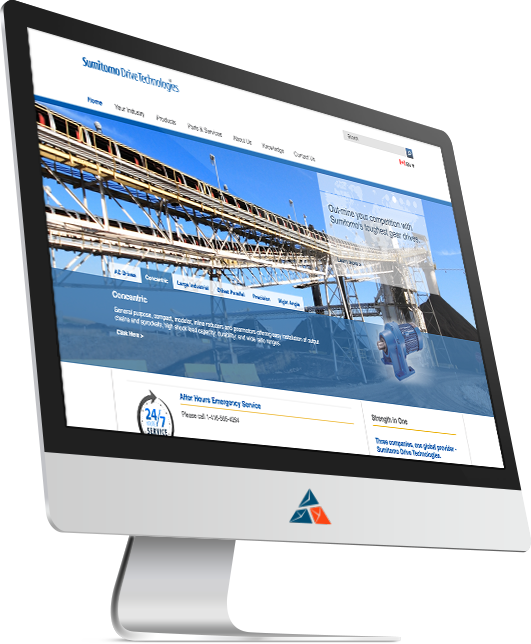 Opening up markets across North America for a better customer delivery experience.
An agile collaboration solution drives faster digital transformation.
Enabling the DoD to digitally help 500,000 military spouses find employment.