Agropur Dairy Cooperative
Drupal 8 & Acquia Cloud Development Solution
Agropur Drupal 8 & Acquia Cloud Development Solution
Agropur Cooperative is a North American dairy industry leader headquartered in Saint-Hubert, Québec, Canada.
In the 1930s, hundreds of dairy cooperatives were founded in Quebec due to economic crisis. Agropur is one of the few that survived, celebrating 75 years of achievement in 2013. It today is a leader in the Canadian dairy industry. The Agropur cooperative is the largest Canadian dairy company by annualized sales ($6 billion). It was founded in 1938 and now responds to the call on roughly 3,345 dairy farmers.
The company has 8,000 employees distributed among 39 plants and numerous distribution centres and offices across Canada and in the United States. It processes more than 5.9 billion litres of milk annually. Agropur milk products are sold as Natrel, Québon, Oka cheese, Farmers, Agropur Signature, Agropur Grand Cheddar, Island Farms, and biPro, and the Ultima Foods joint venture's iögo and Olympic brands. 
When Agropur decided to build their new site, they selected Appnovation's team located in Montreal, Quebec. With a background in the successful delivery of Drupal 8 websites, plus in-depth digital solution providing with platforms such as Acquia cloud, this project was in safe hands.
Appnovation were tasked with delivering a digital platform designed to serve as a central data repository and toolkit for all other Agropur digital properties (including cheesebar.ca). Having undertaken a thorough discovery, Appnovation chose to table Acquia Cloud and Acquia Content Hub.
Additionally, the site would integrate Acquia Lift and the project would include a complete rebuild of agropur.com and cheesebar.ca, both done using Drupal 8.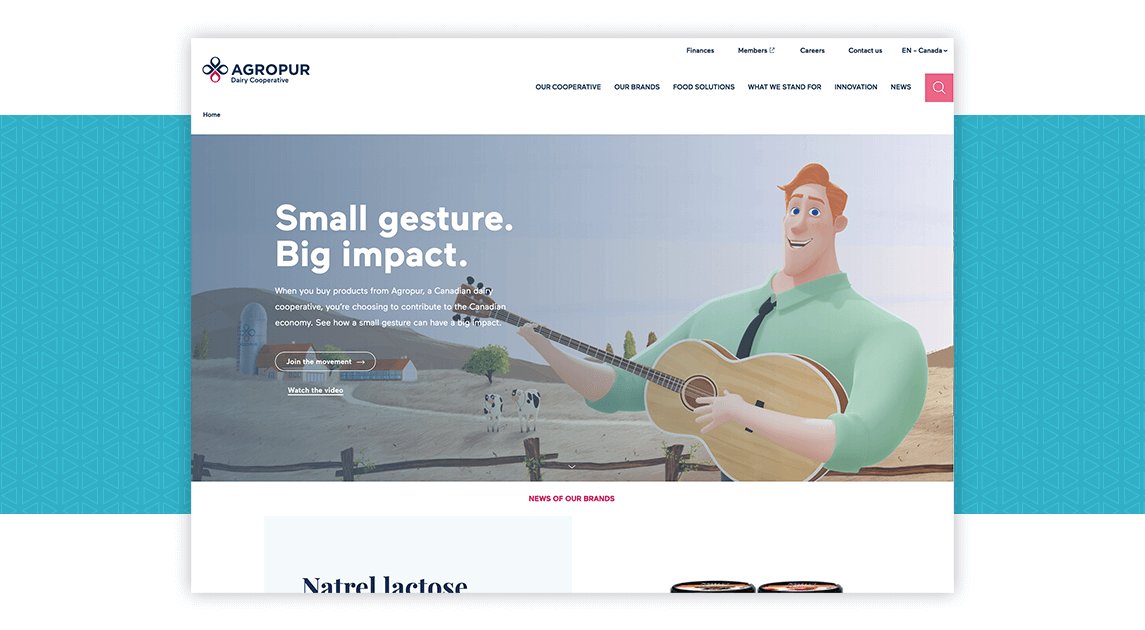 Project Highlights
On-Schedule Launch for Both Sites
Both Sites Delivered with Key Feature Set (MVP achieved)
Overall Positive Fedback from Customers (UI/UX and Functionality)
Successful Integration of LIFT to Personalize Content
Successful Use of Acquia Content Hub to Syndicate Content Between Platform and Sites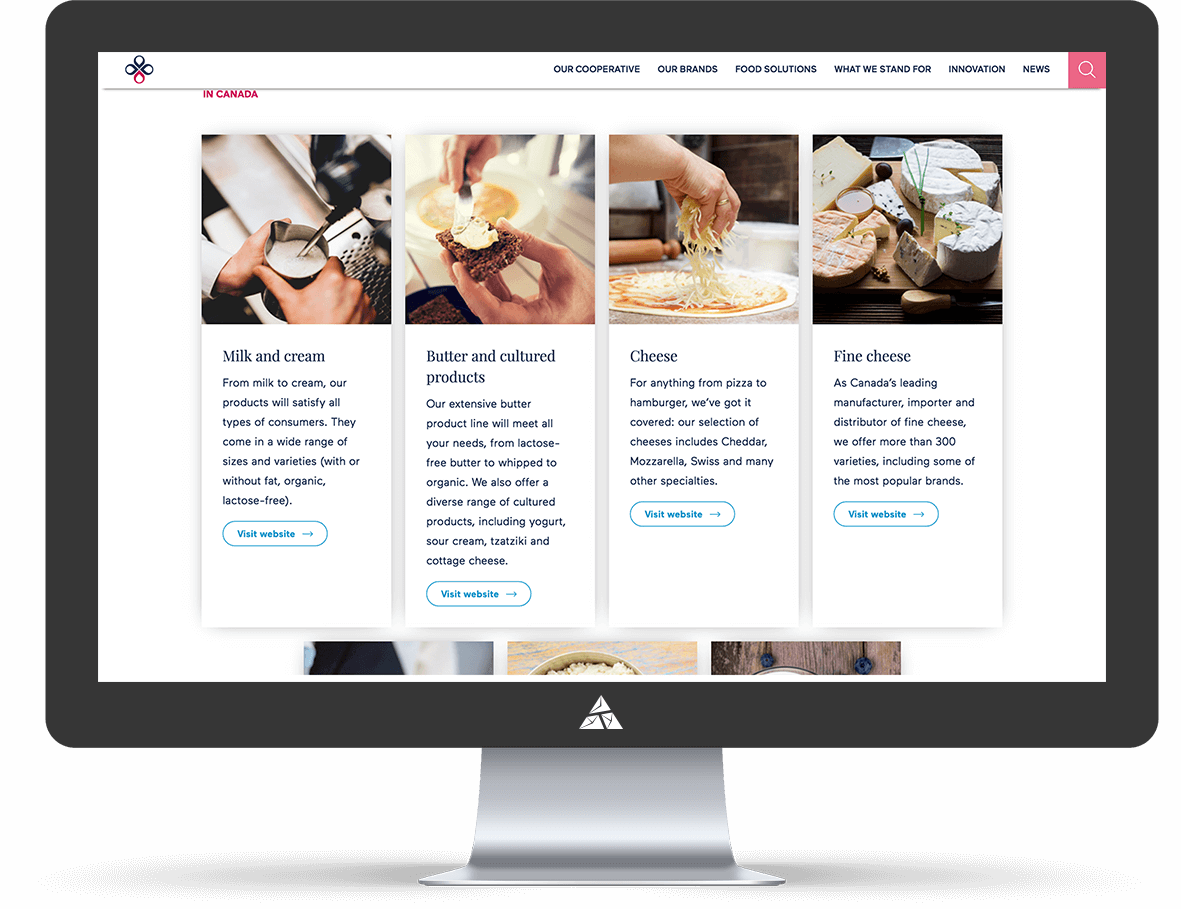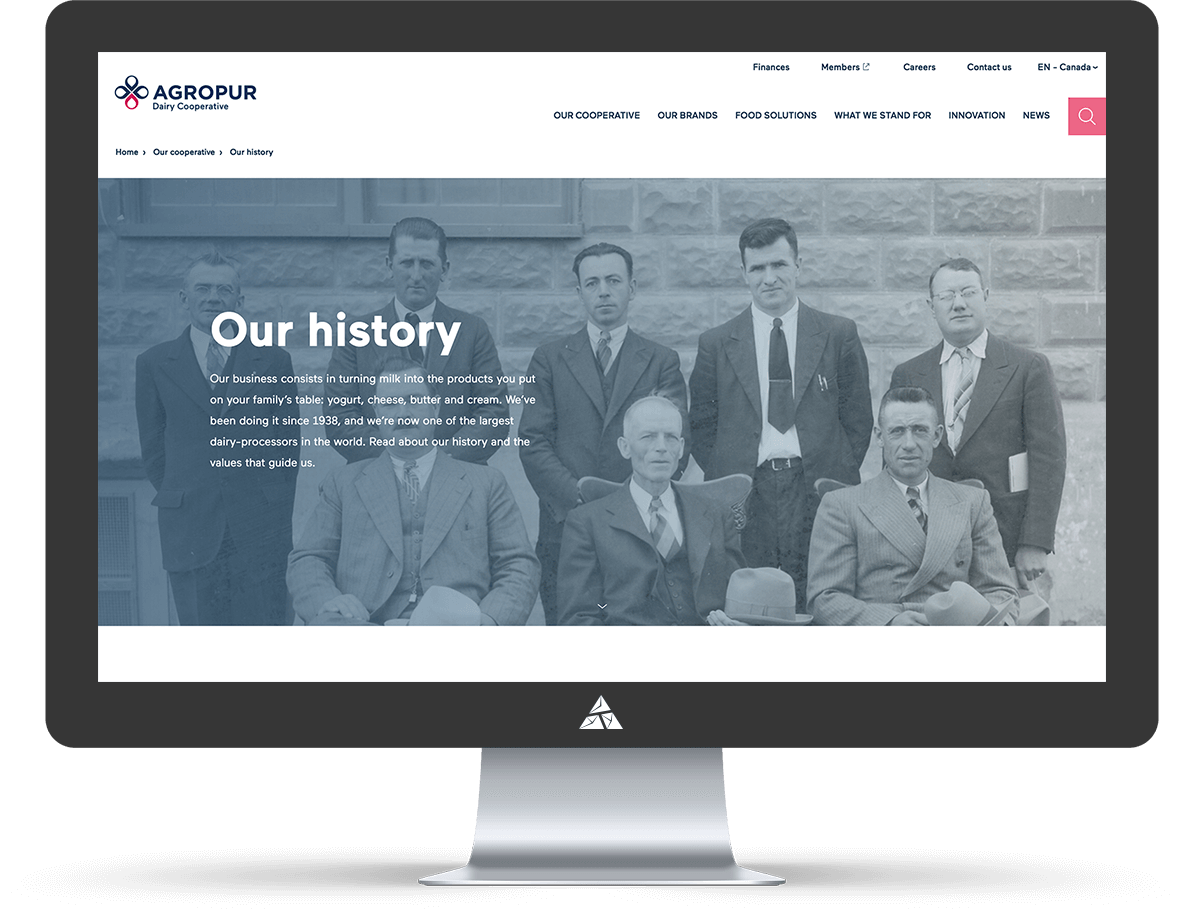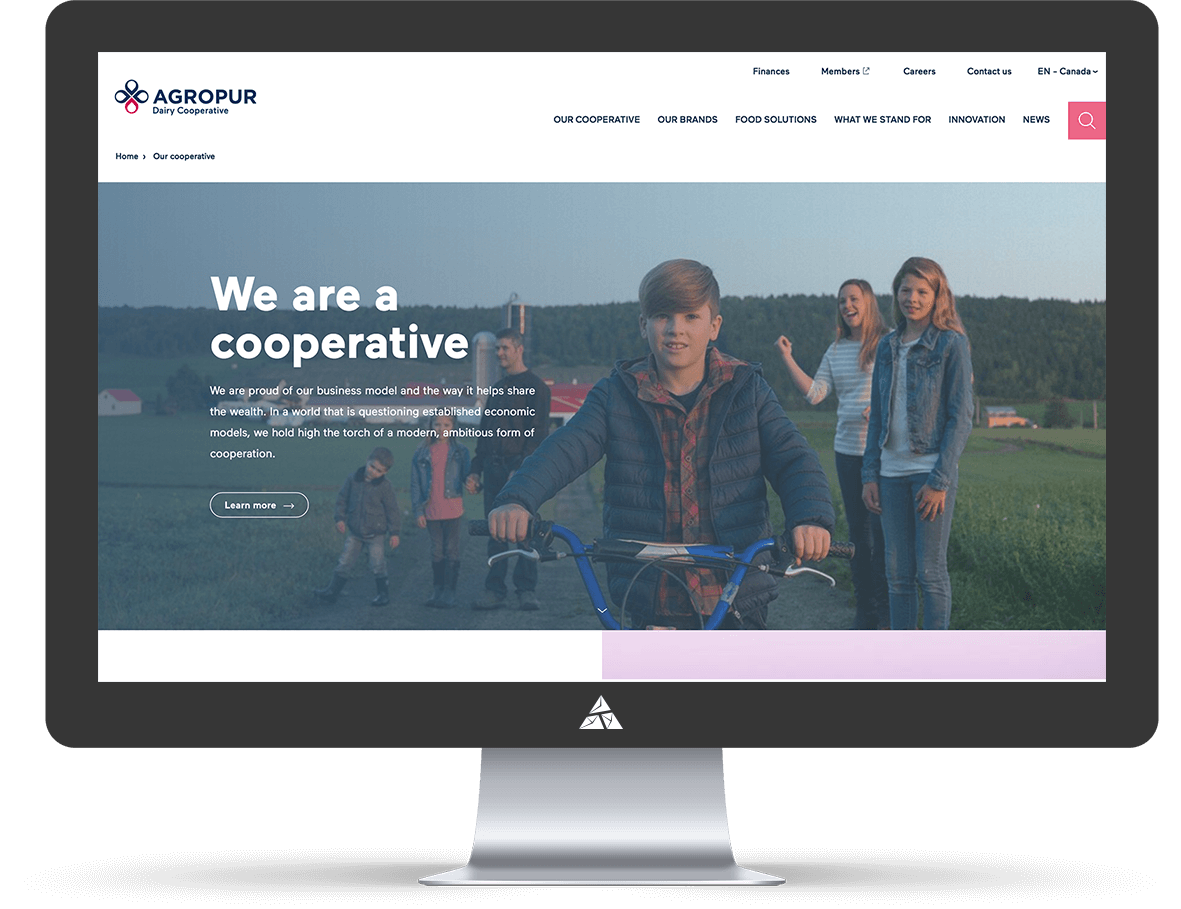 PREV
NEXT