Carrefour Loyalty Bonus Card Drupal Solution
Carrefour Loyalty Bonus Card Drupal Solution
Carrefour S.A. is a French, multinational retailer headquartered in Boulogne Billancourt, France, in the Hauts-de-Seine Department near Paris ICarrefour means "crossroads" in French). Renowned for being one of the largest hypermarket chains in the world, Carrefour boasts12,300 markets, including 1,528 hypermarkets, as of the start of 2017. Carrefour operates in more than 30 countries, with a presence across Europe, the Americas, Asia and Africa. The company is a component of the Euro Stoxx 50stock market index.[3]
When the Belgian division of Carrefour needed a new website, they approached and engaged Wunderkraut, an Appnovation company, as their developers of record, with Drupal the tech of choice. Having analysed and audited other Carrefour sites, Wunderkraut were specifically engaged to build the loyalty program website. After some consideration, the team at Carrefour Belgium decided that, within this website project, they also needed to focus on their "Bonus Card" Loyalty program, an initiative they run in across their network of retail stores.
Essentially, the program needs to facilitate a clients' ability to consult their currently earned "Bonus points" and past transactions information, whilst also delivering the functionality that would allow them to manage their reduction vouchers and earn additional Loyalty points through gamification.
Since Carrefour Belgium teams up with other partners, to add more interest to the Bonus Card program, they also required the inclusion of a personal place on the website, and means of offering "deals" to the Carrefour Customer.The client required easy maintenance of the content of the website, allowing non-technical editors to build a good looking page that meets the webpage's style guide.
After the discovery period, Wunderkraut set out the deliverables, the goals and expected results, and set about delivering the project.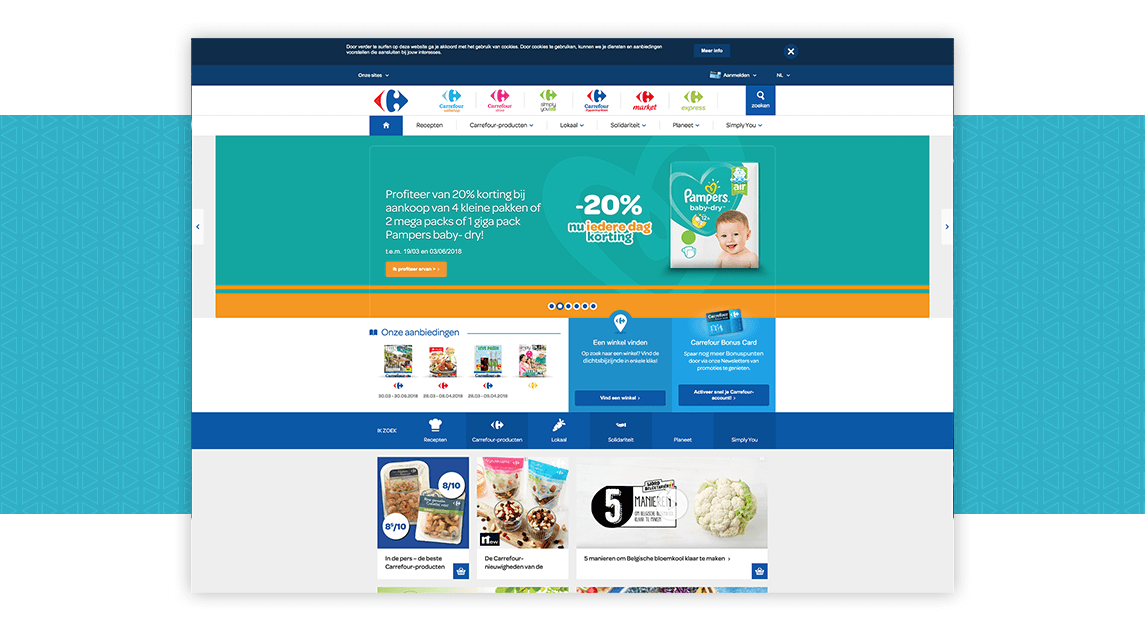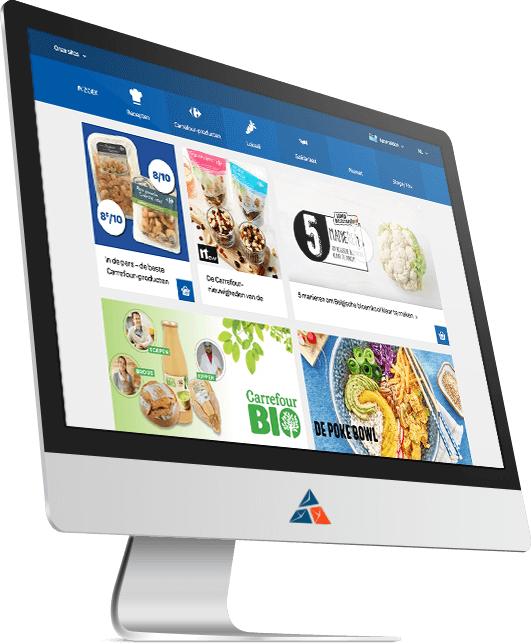 Project Highlights
Built and developed new Drupal 7 website
Delivered mobile app functionality
Connected several backend systems at Carrefour Belgium (used to maintain client data and the loyalty program information)
Included pages like the Bonus Card Loyalty Program explanations, F.A.Q. and Partner pages
Incorporated logged-in website users only site area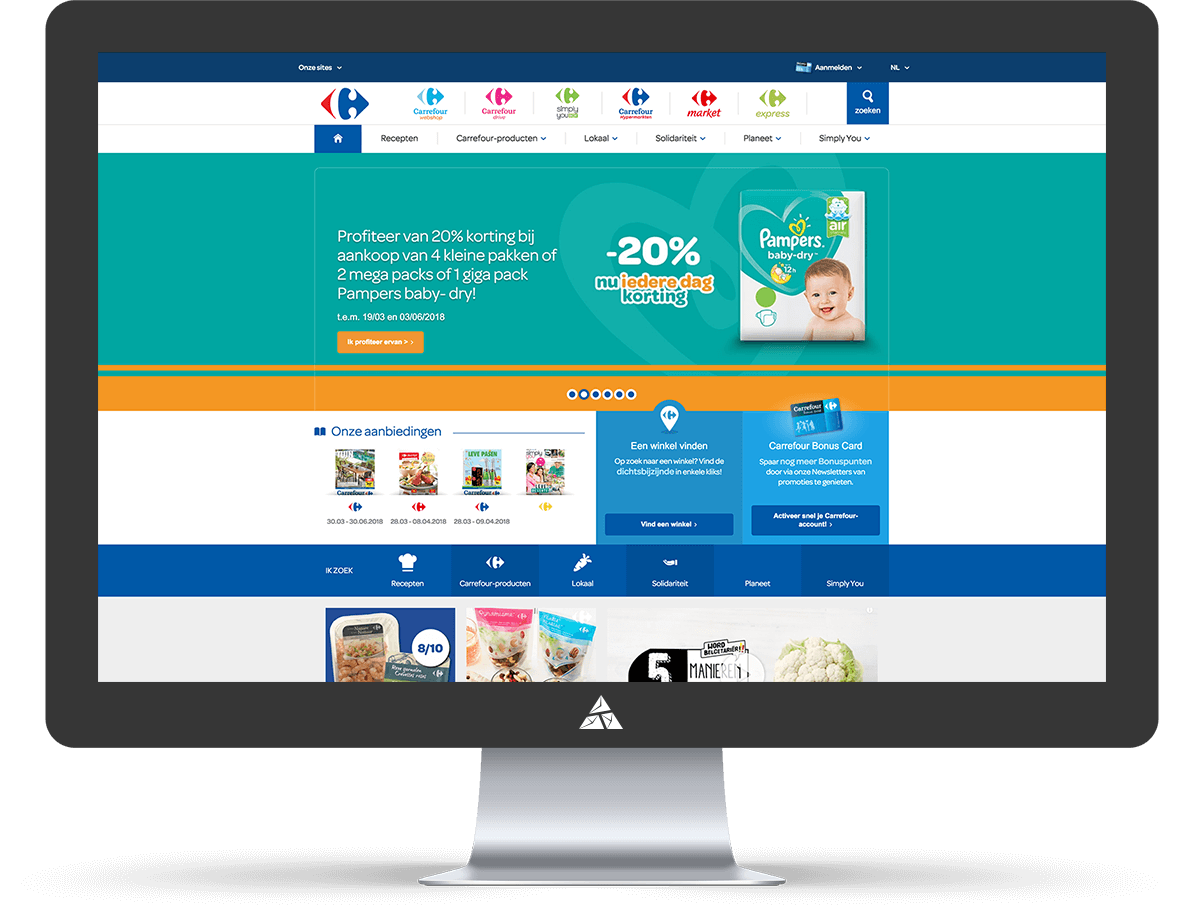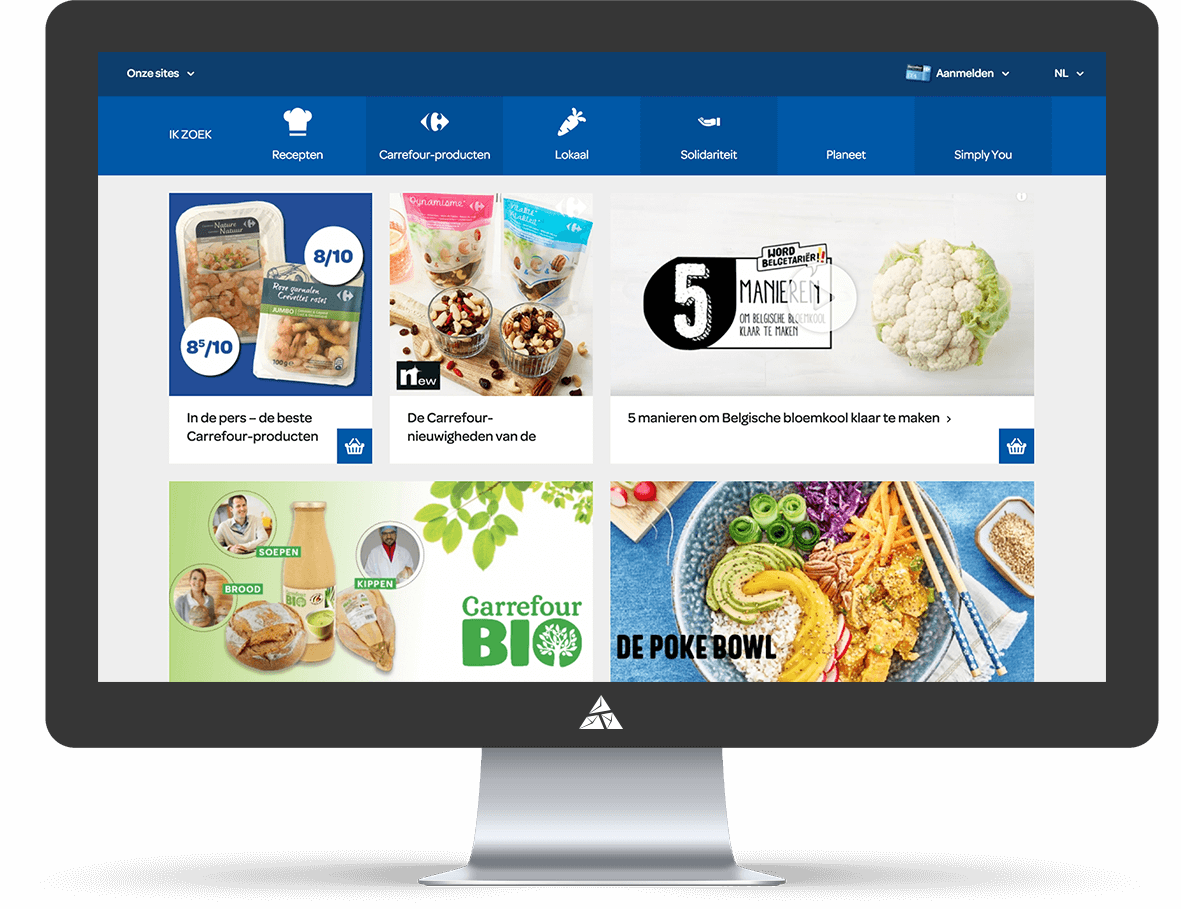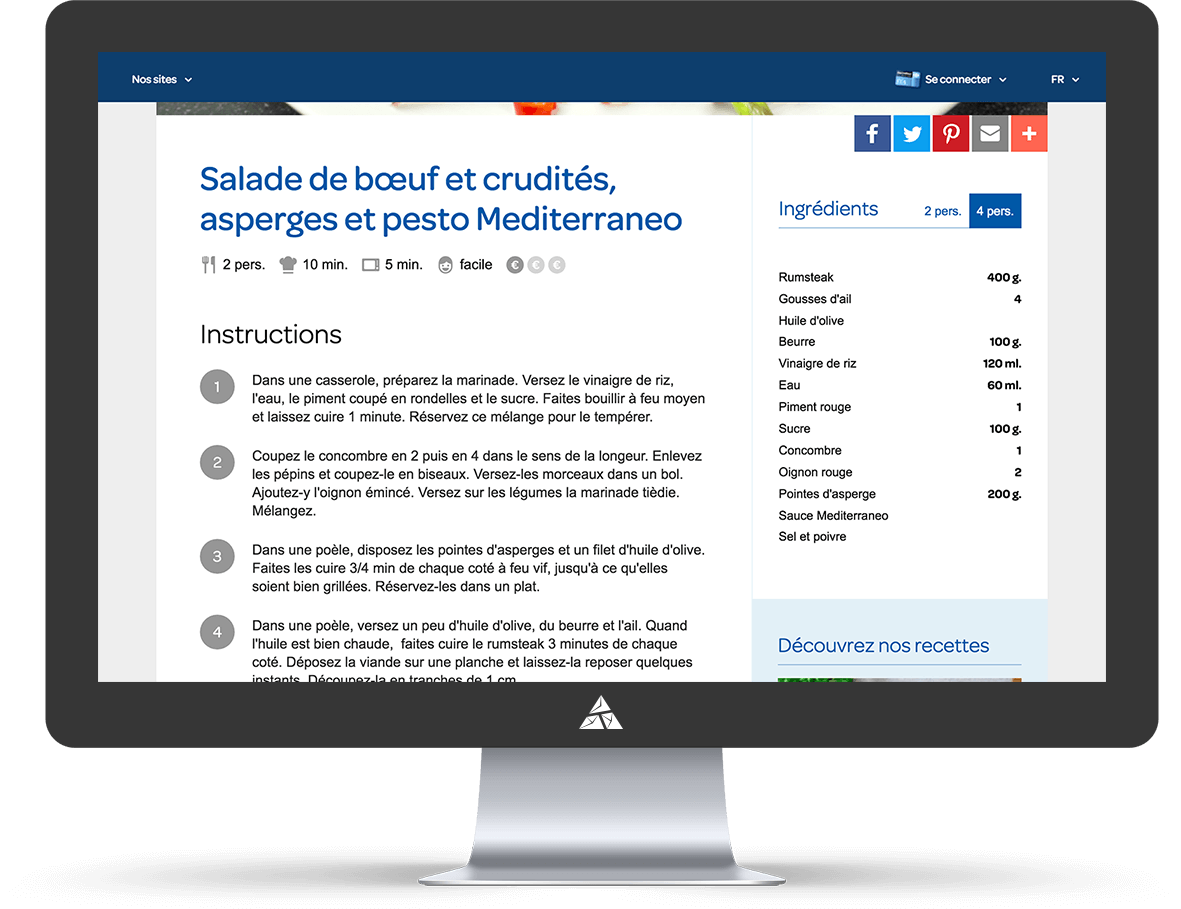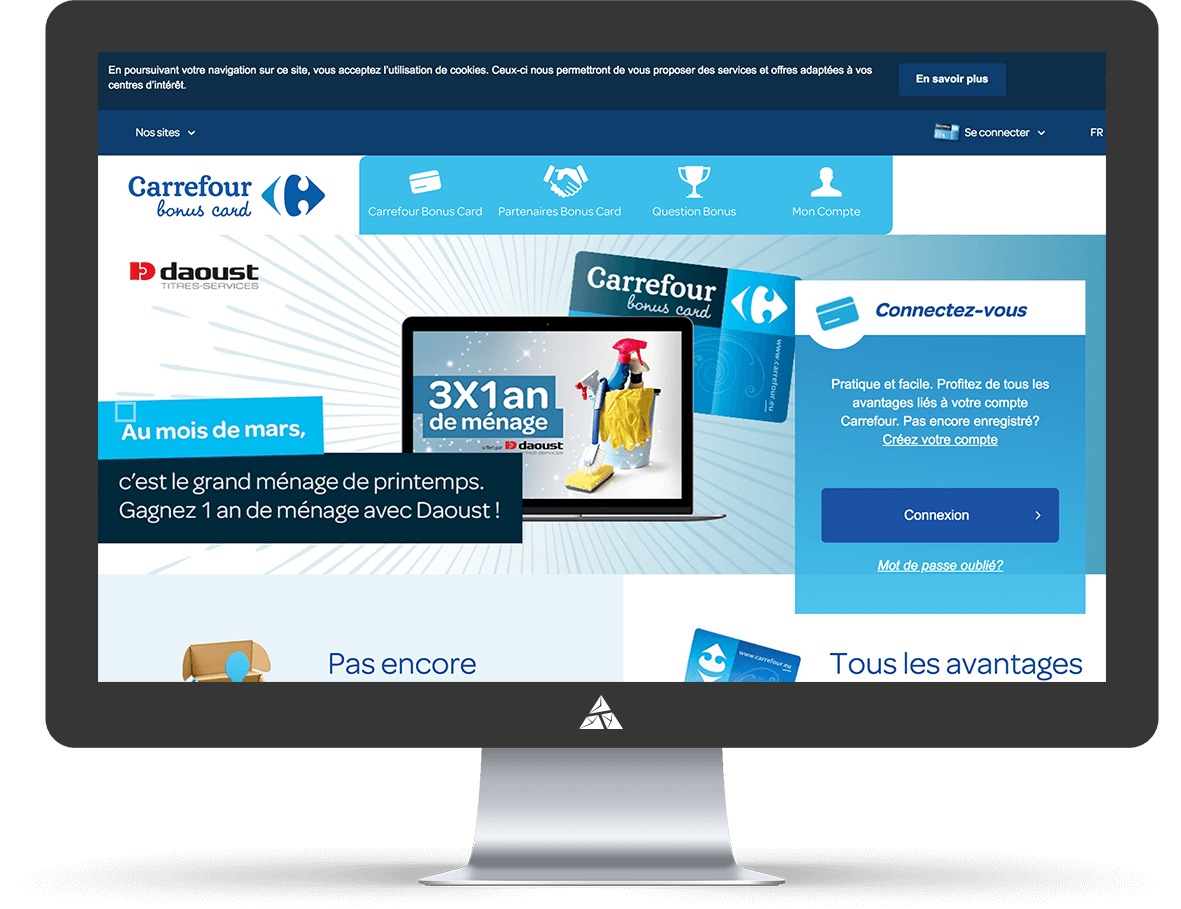 PREV
NEXT