Teach For All Custom Intranet
Challenge:Teach For All is a global network of independent social enterprises that are working to expand education opportunity in their nations by enlisting their most promising future leaders in the effort. To organize staff and facilitate collaboration, conference information and announcements they were originally using a Google group site, but found this was not giving them as much flexibility as they wanted.
Solution: Appnovation developed a Drupal intranet portal for Teach For All to collaborate on the creation of information for their staff. The intranet portal includes groups, group members, a discussion forum, announcements and information on upcoming conferences.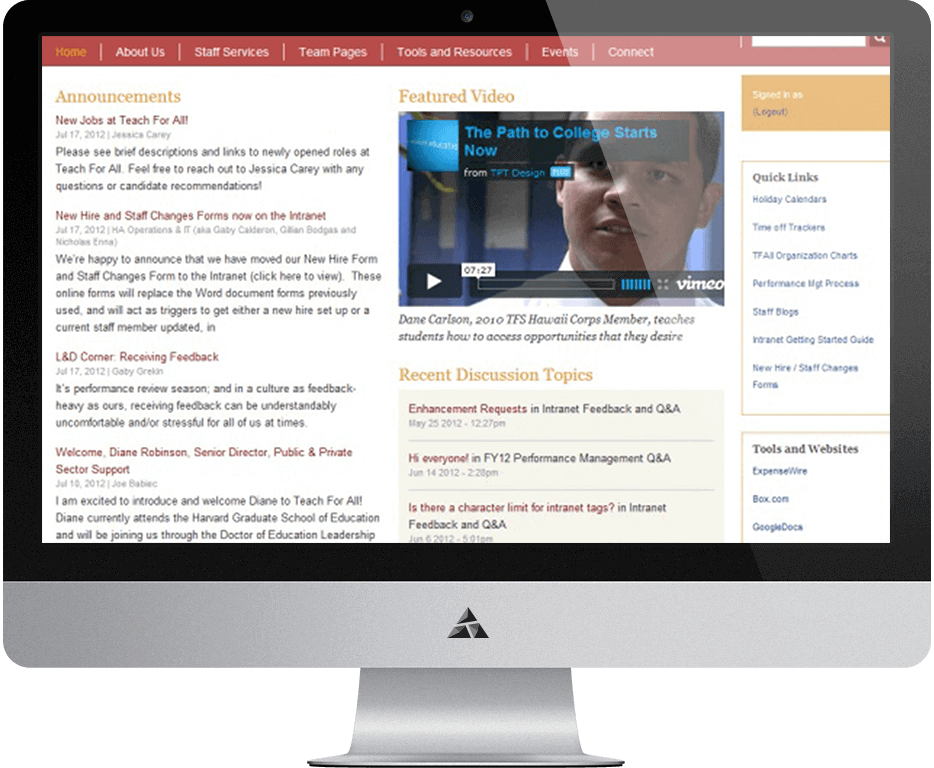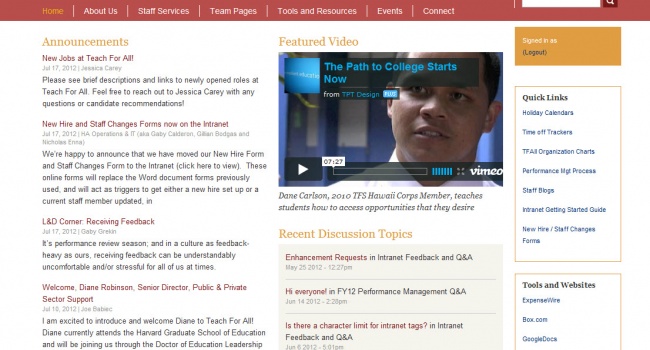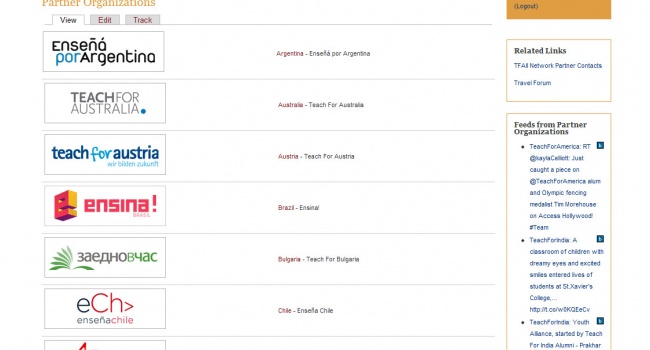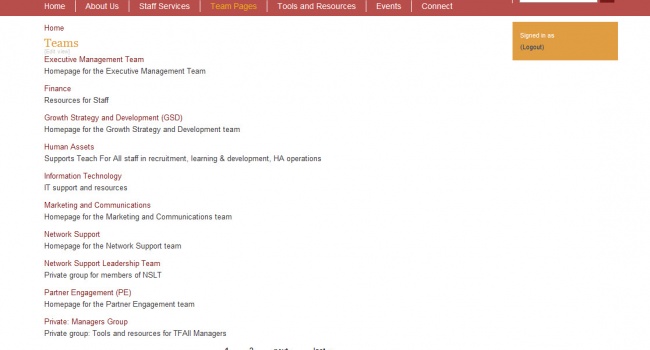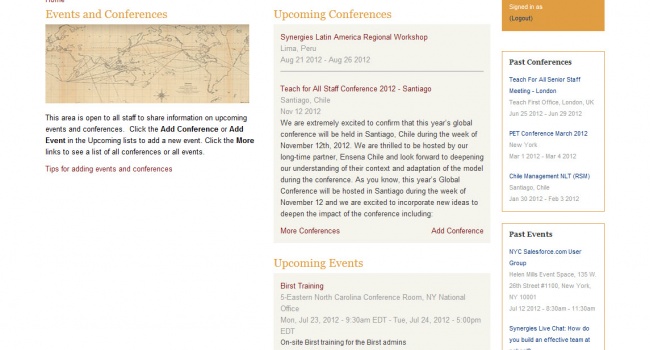 PREV
NEXT