eSampling Australia Responsive Drupal Application
Pfizer eSampling Australia (E-Self Service)
Pfizer, Inc. is an American multinational pharmaceutical corporation headquartered in New York City, with its research headquarters in Groton, Connecticut. It is one of the world's largest pharmaceutical companies by revenues. Their global portfolio includes medicines and vaccines as well as many of the world's best-known consumer health care products such as Advil, ChapStick and Centrum. 
eSampling is an application that allows health care professionals to order product samples or resources 24/7 based on their eligibility. 
At first only available in U.S. and Canada, Australia is now the third market in the world that has this capability. Unlike the Canadian or US version of eSampling, the Australian version is a responsive site and has a great feature where the user is able to draw their signature either using a mouse on desktop, or finger/stylus on a touchscreen device, to place their orders.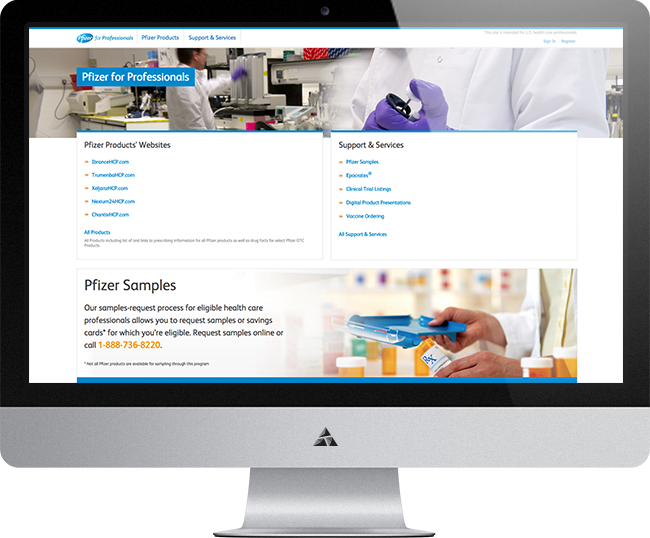 Project Highlights
Drupal Consulting/ Expertise engagement
7 month time frame for project delivery
Responsive site; available on tablet and mobile
'Sign on glass' feature – user is able to draw their signature on a drawing pad using their mouse on desktop, or finger/stylus on a touch screen device to process their order
Australia is the 3rd market in the world that has this capability within Pfizer