Confluence Development and Integration
Fresenius Medical Care Confluence Development and Integration
Fresenius Medical Care is the world's leading provider of products and services for people with chronic kidney failure. Around 3.2 million patients with this disease worldwide regularly undergo dialysis treatment. Dialysis is a vital blood cleansing procedure that substitutes the function of the kidney in case of kidney failure.
Responsible for the care of more than 320,000 patients, their global network includes more than 3,700 dialysis clinics. At the same time, Fresenius operates 41 production sites on all continents, to provide dialysis products such as dialysis machines, dialyzers and related disposables, with a strategy geared toward sustainable growth. 
Appnovation were asked to deliver development and configuration services, to build a company intranet with Atlassian Confluence. Fresenius' previous CMS, Liferay, was replaced with Confluence, as it satisfied the client's needs in terms of functionality.
The Confluence instance was also themed to match corporate branding standards, something which Appnovation's team were happy to incorporate. When it comes to medical industry projects, Appnovation has both the experience and the acumen to deliver, which is exactly what we did for Fresenius.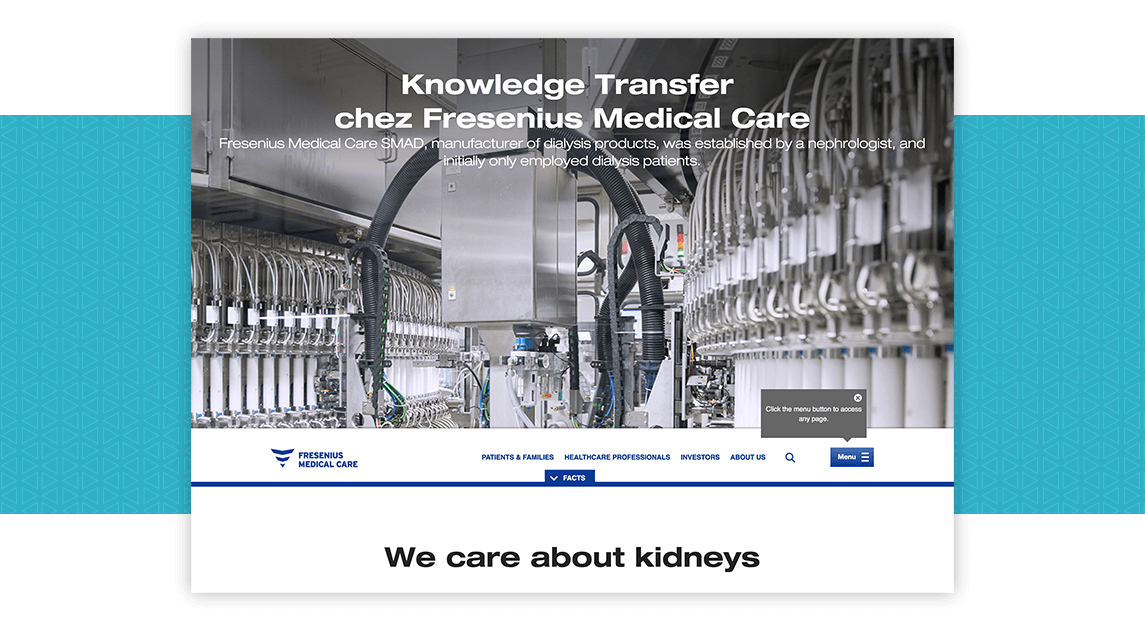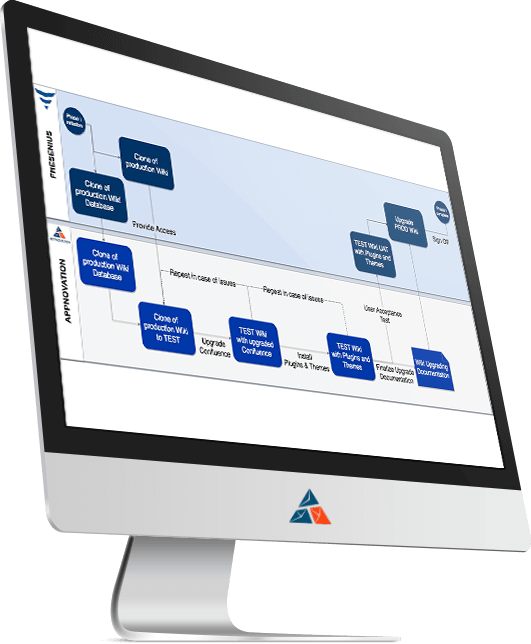 Project Highlights
Delivered Unique Custom Design
Integrated Departmental and Functionality-Based Adaptivity
Introduced Complex Hierarchy with Strong Security Layer
Developed Interactive Solution with Dynamic Real-Rime, Data-Driven Maps,
Other Integrated Features: Voting and Ranking, Online Training and Team Collaboration Tools
2000 Licenses Purchased with Plug-Ins (lower-cost alternative to Liferay)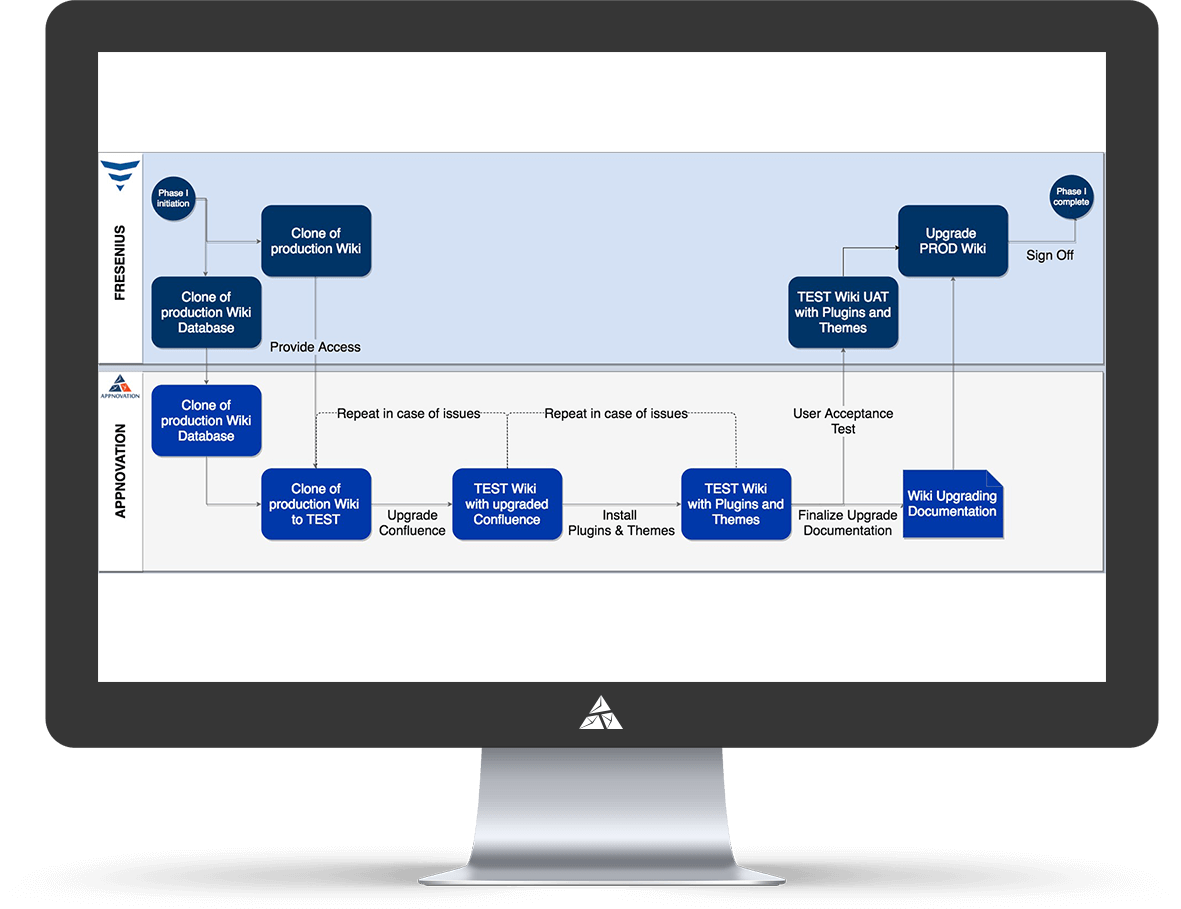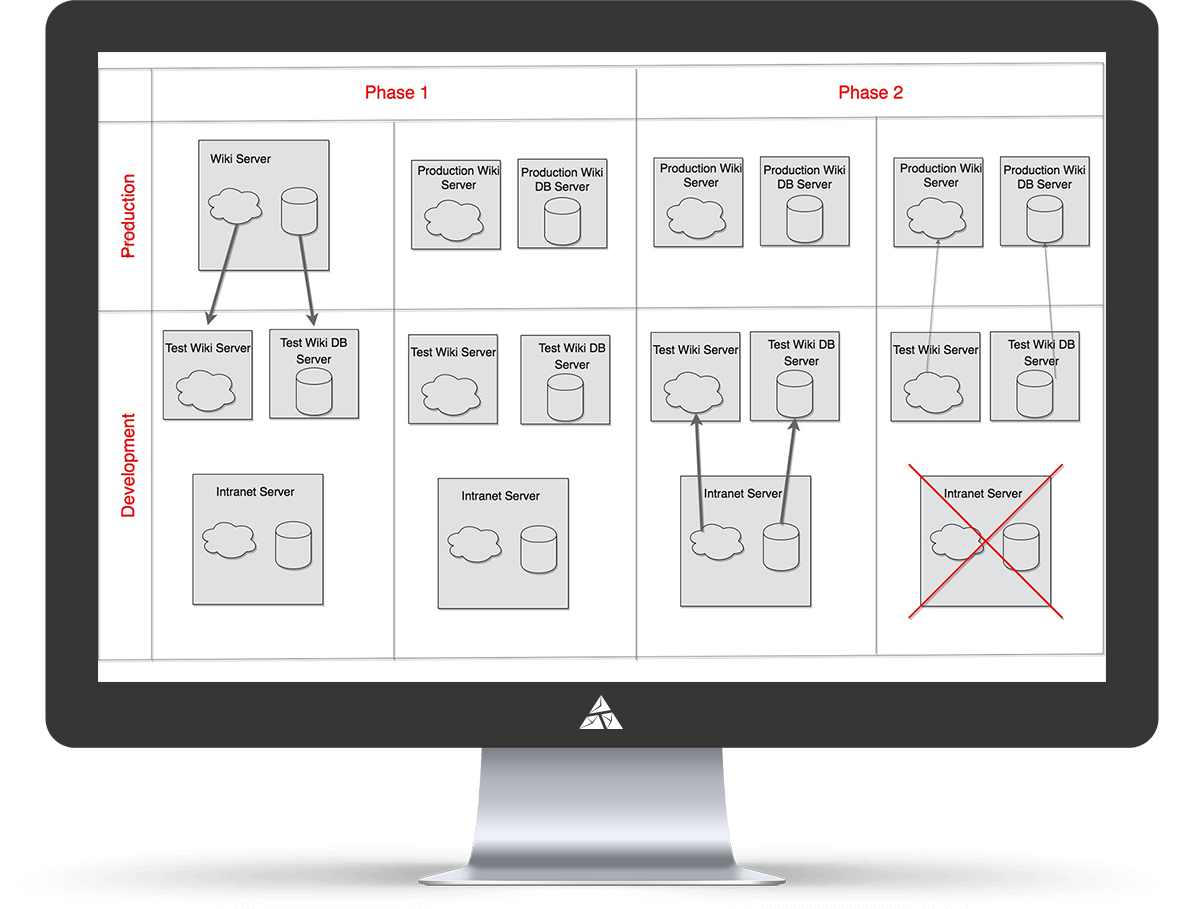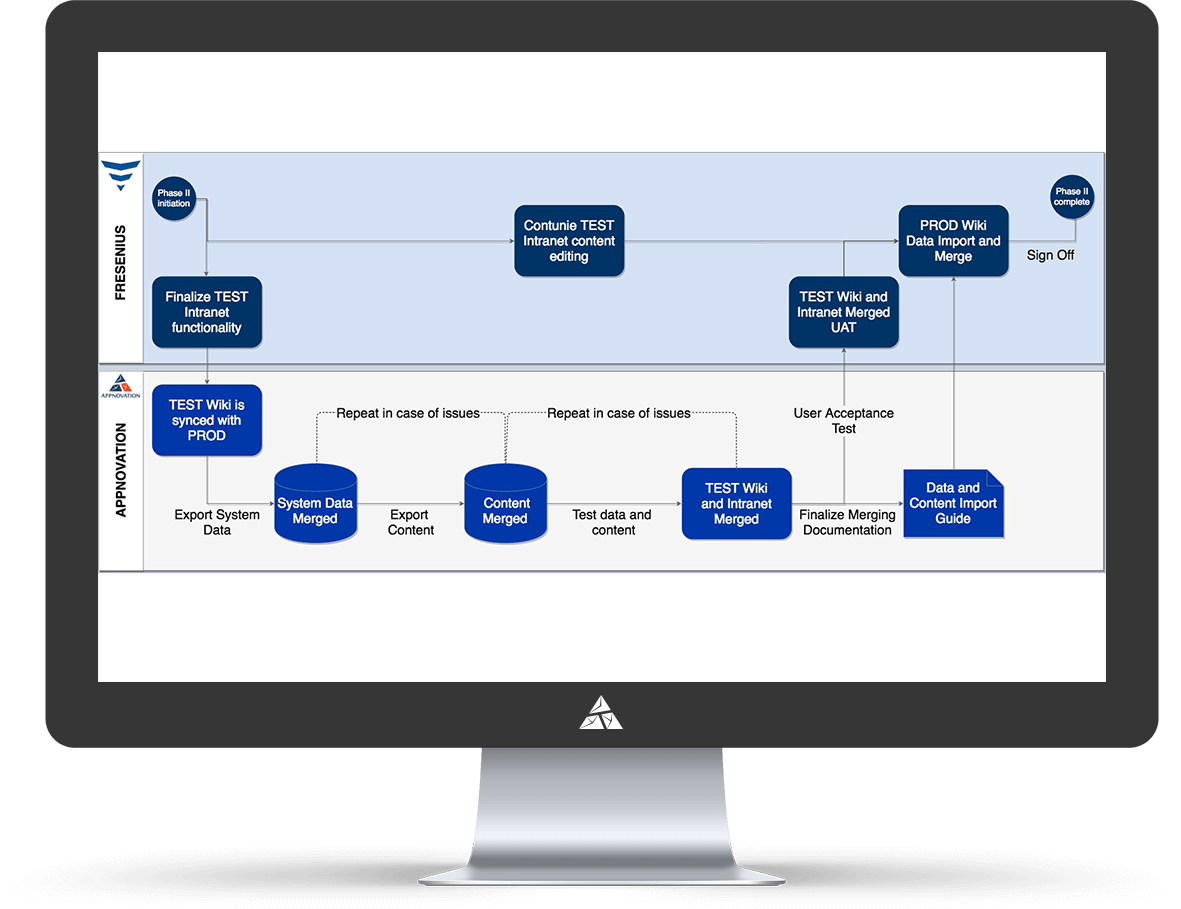 PREV
NEXT