The Weekly Standard Website Enhancement
The Weekly Standard, a weekly political magazine of news and conservative opinion, wanted to upgrade their current website. The upgrade was focused on enhancing the user experience and seamlessly changing the service for online use, making the website accessible to mobile users on various devices and platforms. 
Appnovation created a site with improved appearance and design and a faster, smoother and consistent look and feel that is also able to support large amounts of traffic and has simple yet effective filter and search capabilities. All site pages were Drupal mobile optimized for major mobile smartphone platforms such as Blackberry, iPhone and Android. By providing their users with a simpler theme, more streamlined content and access to premium content via new mobile channels, The Weekly Standard will be able to attract more readers, and increase the volume of page views for the website.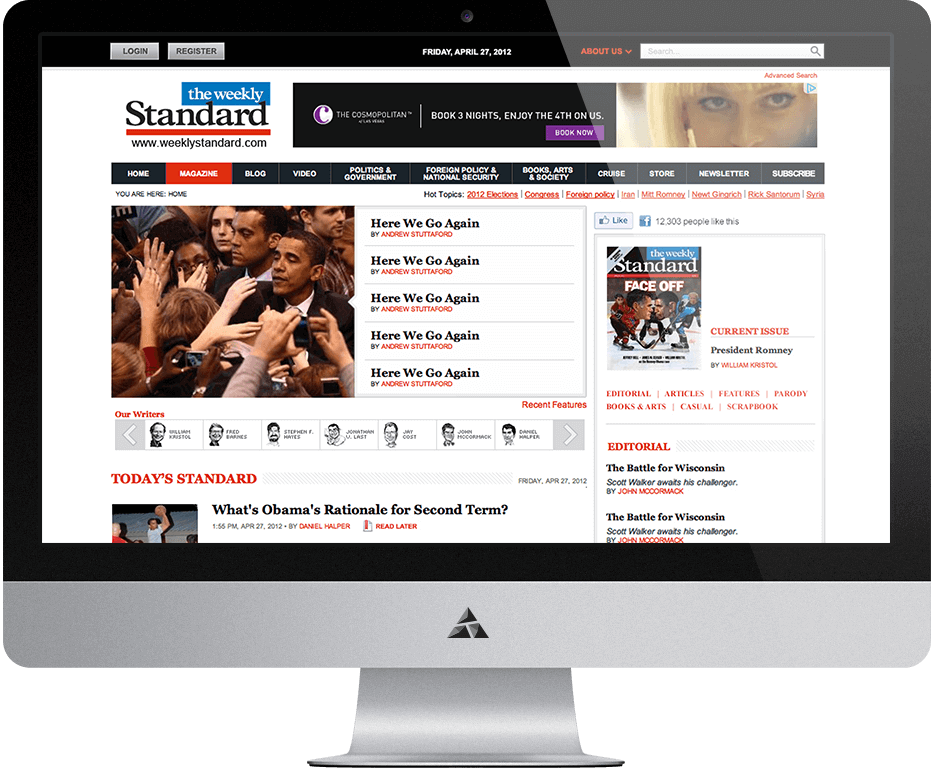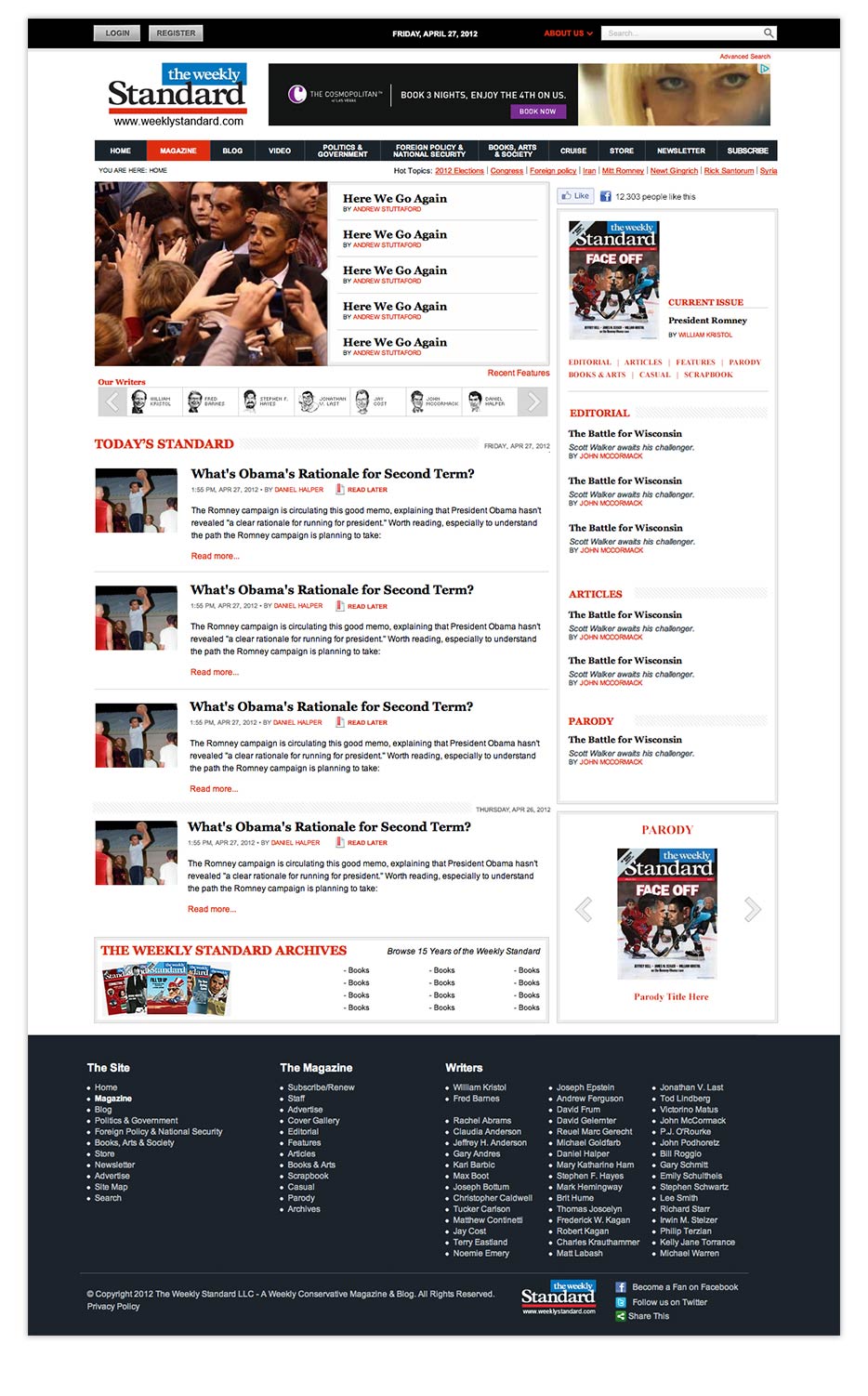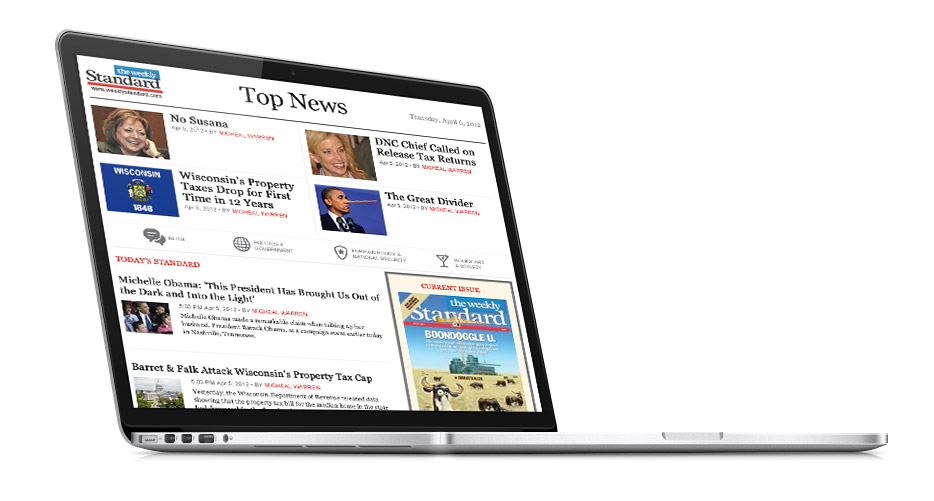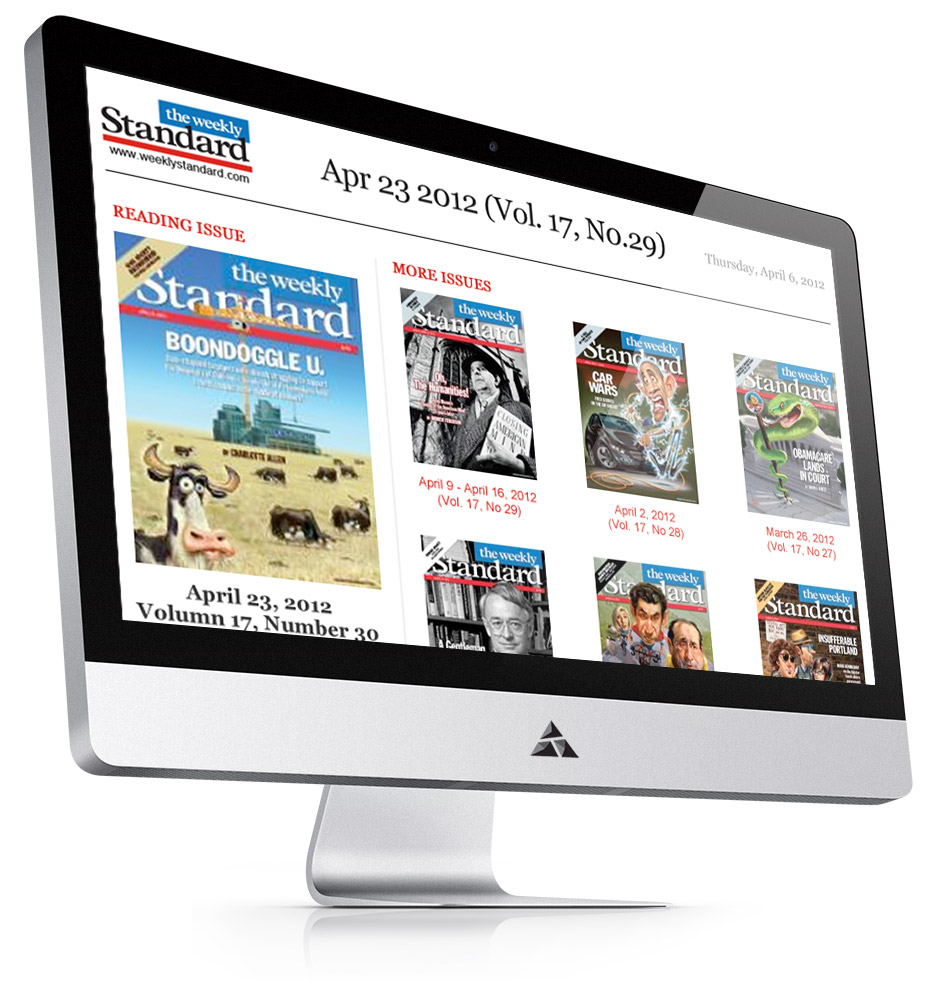 PREV
NEXT