Appnovation is proud to announce that we will be again partnering with SFU for Technovation 2017, with six team members volunteering their time to act as mentors to 12 young ladies in West Vancouver. The program is hosted in collaboration with Simon Fraser University, who through Science, Technology, Engineering, and Math (STEM) is promoting diversity and access to opportunities such as this.
Technovation is a global program designed to encourage increased female participation in the tech sector. Launched in 2009, Technovation has now reached 5400 girls in 28 countries around the world, and has seen the development of roughly over 1000 mobile apps.
Through an intense 16-week program, Technovation teams are challenged to create a mobile application that will address a specific community problem. Girls are introduced to dynamic elements of building technology, including writing code, project management, and marketing. Teams are mentored through the program by industry professionals, all of whom are women.
The teams will be competing in the Secondary School Division, which features the chance to present at the World Pitch in San Francisco. The winner of the Technovation Challenge will be granted $10,000 in seed funding to help them launch their app.
We catch up with our mentors and learn about why they're excited to be a part of Technovation this year.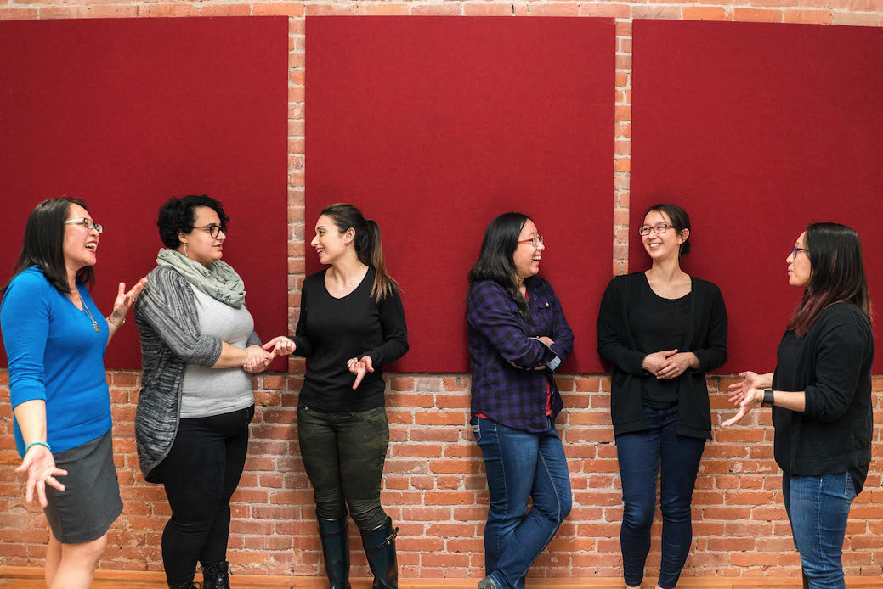 ​
Rena Yung, Principal
What is a challenge you have faced while working as a woman in tech?
"I started in tech in the mid-1990s. Back then, I had to overcome the perception that I was only capable of administrative-type work. Or people's perception that I didn't have the personality required to be in charge (whether of a project or people). Now that I'm in management 20 years later, I no longer run into that perception anymore. But it's been a long journey to where I am today!"
Danielle Edwards dos Santos, Quality Assurance Lead, Managed Services
Why were you inspired to be a Technovation mentor?
"I always try to help empower women in my community. When I started working in Computer Science in the 90's, I faced so much discrimination from family, friends and colleagues just because of my gender. There are lots of statistics about how many women leave the technology industry due to discrimination and the gender pay gap. Unfortunately, we still have a long path to achieve equality. From my perspective, mentoring young girls in how-to-code, how-to-do business, and how-to-speak the corporate language is essential to empowering women. I hope initiatives like this can help us bring more equality to future generations."
Nahaal Fadaeian, Office Administrator
Why is your mentorship relationship important to you?
"I'm excited to help younger students with projects that can impact their future career path. When I was in high school, I remember always being puzzled by the question of what I wanted to do in the future. By being a mentor, I'm not only helping the students with their projects, but also get to be a role model and a support person if they have questions about the 'real life' business world."
Michelle Quan Reid, Project Manager
What inspired you to be a Technovation mentor?
"I'm a project manager, and ex-developer. I've worked in the tech industry for many years. As the tech sector is still male dominated, I really want to encourage girls to be more involved within all aspects of the tech world."
Rosemarie Perkin, Pre-Sales Coordinator / CSR Lead
Why is mentoring important to you?
"Growing up, I had many mentors through Girl Guides. I have great memories of my childhood and teenage years - it was a lot of fun and I learned a lot. I believe that every person, no matter what age, has a duty to help others. Mentoring is a great way to give back to your community."
Wendy Leung, New Business Operations Manager 
Why should someone mentor?
"Giving back is always a good thing. Plus, mentors may be surprised what they can learn about themselves from their mentees; mentees also have things to offer that mentors can learn from."
Stay tuned for more information about Technovation on our blog, where we'll follow the teams' progress throughout the challenge!