Meet Nazli Bozoglu, our Web Developer from Montreal, QC.
1. Who are you? What's your story?
My name is Nazli (or as most call me, Naz). I'm one of the core hires for the Montreal office. I'm originally from Turkey but I'm happy to call this cold but amazing city of Montreal a 'home' for the last eight years. I'm shy and very quiet at the beginning but once you get to know me, you'll start to see my fun side.
2. What's your role at Appnovation?
I'm a back-end developer here at Appnovation. I started as a Junior back in 2014 and moved my way up to Intermediate. I'm given Technical Lead roles on many projects and I believe I'm always able to find my way with the help of other amazing developers here.
3. What's the greatest lesson you've learned in your professional career (or even personal life) that you would like to share with others?
Never stop learning and don't be afraid to make mistakes. My job requires a lot of constant learning. Nothing makes me happier than reaching my goals, launching that app idea I had for 2 years, learning that language, or capturing that moment with my camera. I had to fail many times to get to my achievements. How would I get there otherwise?
4. What do you do outside of work?
I'm into photography, to the point that I own about 10 different cameras (two digital and the rest are analog/polaroid). I spend at least one weekend each month exploring different parts of the city to take pictures. Photography helps me see things from a different angle. I also like playing around with projects for my Raspberry Pi.
5. Where do you hope to take your career at this point/what's next for you in your professional career as a Developer?
I'd like to see myself grow into a Senior Developer role at Appnovation. Although I know this comes with experience, I do my best to stay on top of new technologies and I spend at least a day each week focused on learning. I'd also like to know more about front end development so I can provide more value to my team members.
*BONUS* What is one fun/random fact about you that many may not know?
I have an obsession with the number 11, like in the movie 'The Number 23'. I count the letters in a sentence and see if it's divisible by 11. Same with table numbers. I don't change my way depending on the outcome, but I just do it. For example, Appnovation: 11 letters.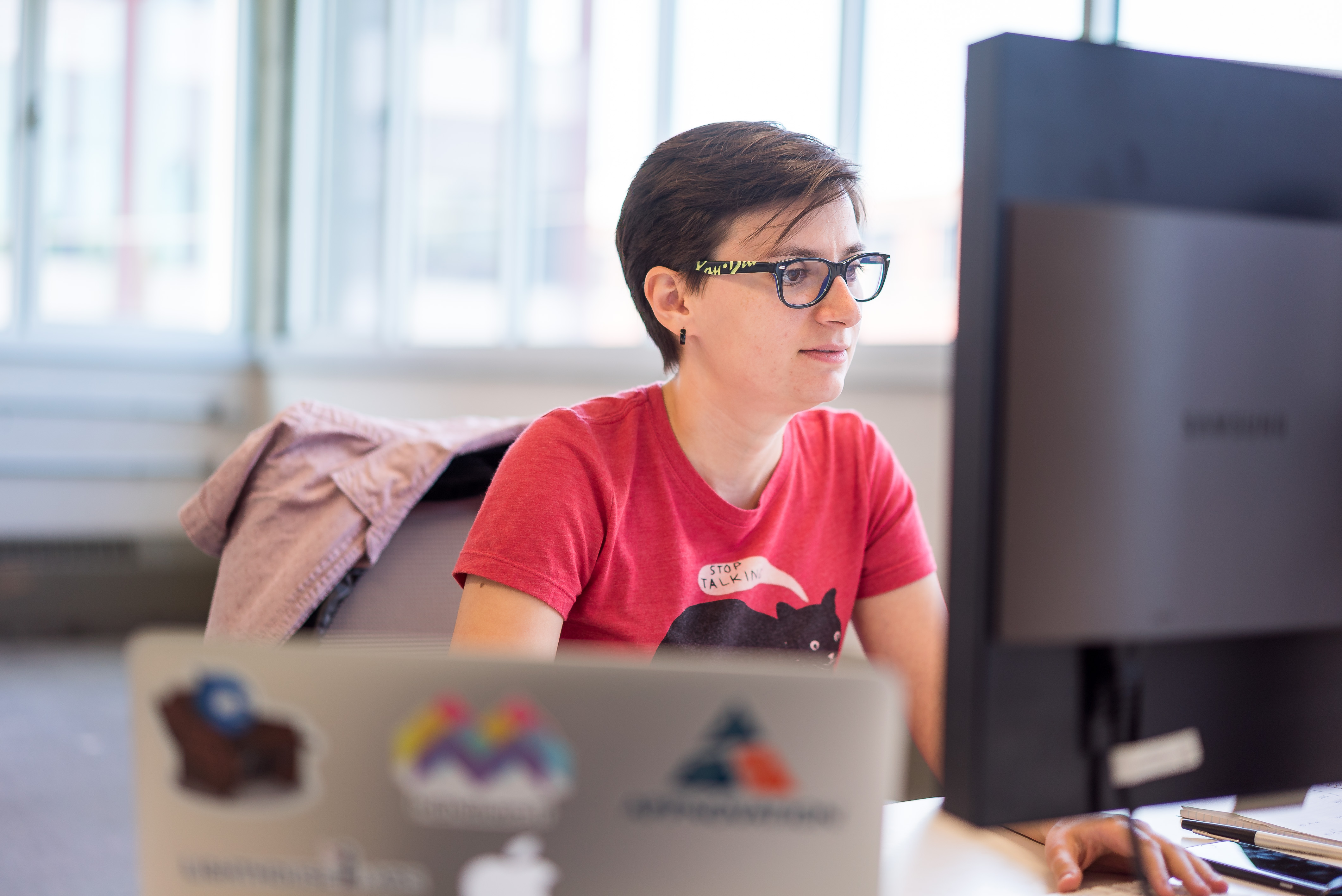 ​