Meet Vijay Singh, our Drupal Developer Co-op from Montreal, QC.
1. Who are you? What's your story?
I am the first co-op to work out of Appnovation's Montreal office, which is exciting! Born and raised in Chandigarh, India, I completed my undergrad in Computer Science in Delhi. I am currently pursuing my Masters in Software Engineering from Concordia University. It's been a great first 10 months in Montreal with some amazing places to explore and new people with different cultures to meet.
2. What's your role at Appnovation?
I work as a Drupal Developer Co-op. With 3.5+ years of experience in Drupal development, I am gaining hands-on Drupal8 development experience working directly on the Appnovation corporate website. I work with the super fun Marketing team, headed by Tim Welsch, courtesy of which I am also getting somewhat exposed to Marketing best practices and effective lead generation. I like it here!
3. What's the greatest lesson you've learned in your professional career (or even personal life) that you would like to share with others?
I am a firm believer in the thought that, "if someone can do it, you can do it too. If no one has done it, you can be the first." Also in this field of profession, consistently improving your skills whether it be technical, communication, creativity etc., is the key! (This requires keeping up to date with state-of-the-art practices, technologies, and frameworks.)
4. What do you do outside of work?
Outside of work, you will find me traveling and socializing. A big time beer lover, I love trying out new breweries/microbreweries in and around the city. Also, I am a big time EDM fan with an interest in trying out my hand at a few DJ software applications.
5. Where do you hope to take your career at this point/what's next for you in your professional career?
At this point in my career, I am eager to learn new technologies and frameworks in order gain full stack expertise to enhance my capabilities and thus, pave the way for my greater role of Technical Project Manager in the future.
*BONUS* What is one fun/random fact about you that many may not know?
I have been a national field hockey player for my hometown.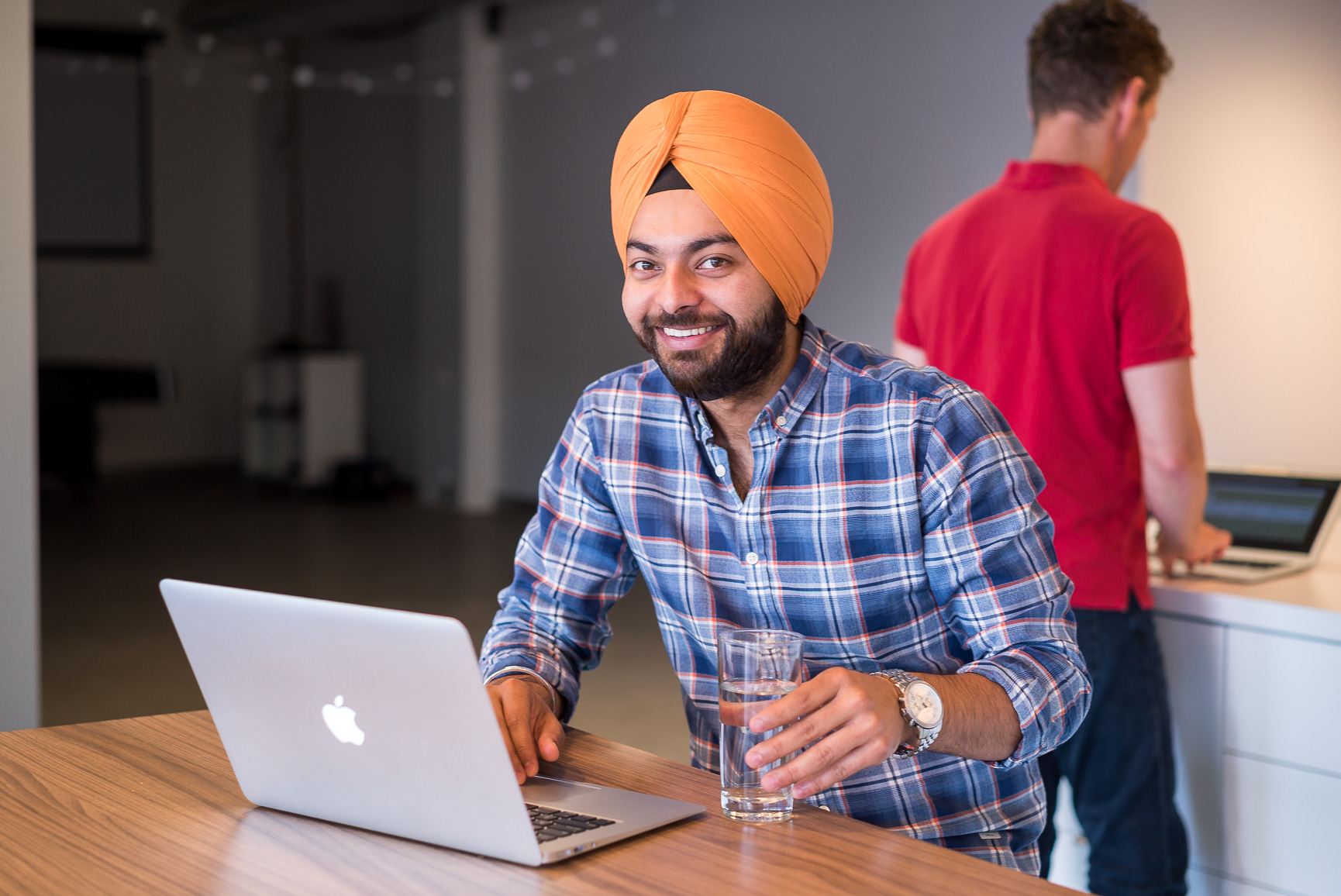 ​