Patients today are living in a connected world, with apps and digital tools to do anything and everything, leading us to the question: how can we leverage innovative tools to make their healthcare experiences better and improve patient outcomes?
With an estimated 325,000 mobile health apps available in 2017, patients are more connected than ever. Smartphone penetration has reached 81% in the UK, 77% in the US and 44% worldwide. A report from Deloitte shows that the number of apps produced by pharma companies has more than tripled from 305 in 2013 to 988 in 2016, and these pharma apps accounted for 5.6 million out of 3.2 billion downloads generated overall by mHealth apps in 2016.
Digital is clearly on the rise in pharma and companies wanting that competitive edge are increasingly looking at creating innovative digital experiences to reach patients and Health Care Professionals (HCPs).
But what's next on the horizon of digital innovation for pharma companies?
As the discussion on patient outcomes and efficacy evolved from a singular focus on treatment adherence to a more holistic, big-picture view of patients' lives, it's raised significant opportunities for pharma companies to connect with patients in more meaningful ways. Adopting a patient-centric view means taking a 360° look at patients' lives and identifying other influences in their day to day that affect efficacy and ultimately, patient outcomes.
We take a look at the 3 main pillars of building a patient-centric digital ecosystem: healthy living, education and Patient-HCP engagement. In each of these areas, we explore how leading pharma companies are leveraging digital tools to drive positive change.
1. Healthy Living
As attitudes shift towards a more holistic model of health, there's more than just physical health on people's mind. The focus is moving to a more 360 degree approach with mental health, lifestyle, exercise and food coming together to paint a whole picture of an individual's health. In pharma, companies are looking to empower patients to live a healthier lifestyle and make healthy choices, which in turn impacts their treatment efficacy and overall health outcomes.
From providing nutrition advice on-the-go to real-time reminders to get physical exercise and behaviour modification, there are a myriad of ways pharma companies are using digital channels to encourage healthy living.
As an example, the American Lung Association and Pfizer created Quitter's Circle, a digital initiative to help smokers on their quitting journey with the support of friends and family. This mobile app together with an online portal helps quitters receive support from their social network, monitor their own progress to quitting, track how much money they save from not smoking, and access resources and tips to facilitate their journey to quitting smoking.
2. Education
Patient education isn't just dusty pamphlets and leaflets hanging in a doctor's office. Today's patients are sophisticated technology users, and they have the opportunity at their fingertips to access any data or information that pertains to their health. With this sea of information, it becomes crucial to present the right information at the right time to patients, in an intuitive and readily available manner.
When you have an illness, feeling like you have no control is a frustrating and challenging experience. With innovations in health technologies, patients are able to take control, by staying informed about their condition and treatment. Whether the information is on basic health, side-effect management, or drug interaction warnings, pharma companies are now delivering personalized, relevant information to patients whenever and wherever they need it. An educated patient is more motivated to follow treatment and medication directions, and make day to day living adjustments that could lead to better mental and physical outcomes.
For instance, the LivingWith mobile app helps patients manage life with cancer. The app features multiple functionalities including communicating with loved ones, requesting help with daily tasks, taking health notes, and tracking mood and pain. The app also informs patients on their activity and sleep tracked by their smartphone and connected wearables. Most importantly, the resources feature allows patients to search and access reliable, up-to-date and relevant health information they need. It enables users to get personalized news and local support event information delivered directly to their mobile devices.
3. Patient-HCP Engagement
The relationship between patients and their HCPs is an important one, one that's built on trust and dual responsibility. The challenge with most patient/HCP relationships is the communication barrier. Many patients don't see their HCP until their next scheduled check-up and patients might feel that their healthcare providers are hard to get ahold of when they need them. Care providers, on the other hand, might feel like they don't have enough regular insight into their patients' well-being or quality time when they see patients to be able to provide the best care.
An impactful way to add value to this relationship is by increasing engagement and lowering the barriers to communication. Patient portals or mobile apps that support and improve communication enable both sides to feel more connected, building on that trusting relationship. Meaningful touchpoints with their HCPs means patients will be more motivated to follow their treatment plans, improving their overall health outcomes. In turn, HCPs are better informed about the conditions of their patients and are able to make informed adjustments to their treatment plan as needed.
A great example is the Kidney Cancer Planner mobile app, which helps advanced kidney cancer patients stay on track of their treatment plans. Using the app, patients are able to create reports to let their HCP know how they are doing, which can easily be mailed to their HCP from their mobile device. The app also allows patients to keep track of HCP appointments, when to take medication, and how to manage certain side effects after they have recorded them. Having real-time, detailed condition reports and feedback allows patients and HCPs to make the most of their scheduled appointments.
- - - 
Digital innovations in healthcare and pharma have provided the opportunity to better connect with patients on the go, anytime and anywhere. More and more companies are engaging their patients with creative and intuitive digital solutions to help improve their overall health outcomes. In this post, we looked at how digital tools are being used by major pharma companies like Pfizer to encourage healthy living, support patient education and improve patient/HCP engagement.
What examples of creative digital innovation have you seen in the industry? What are some other pillar areas where digital tools can be leveraged to help improve patient outcomes?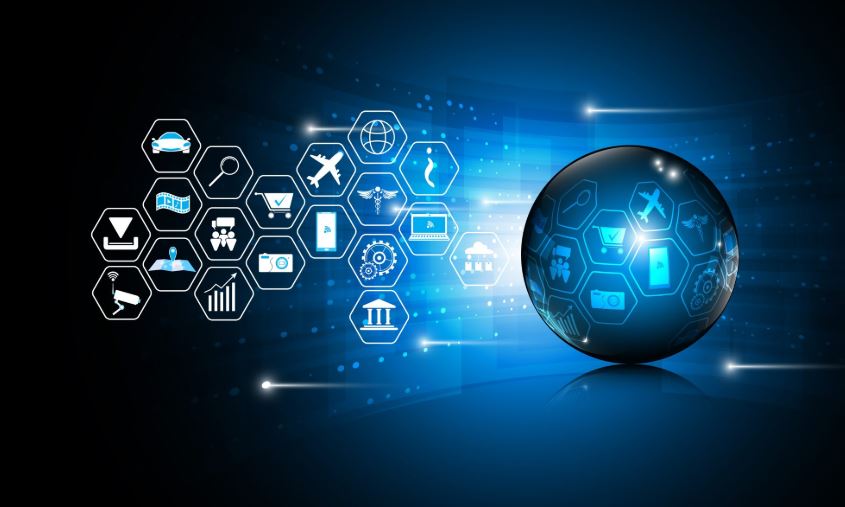 How Software Requirements Affect Each Stage of a Project