On April 1st, I volunteered as a mentor at Lighthouse Labs' HTML150 event in Montreal as part of our Corporate Citizenship program.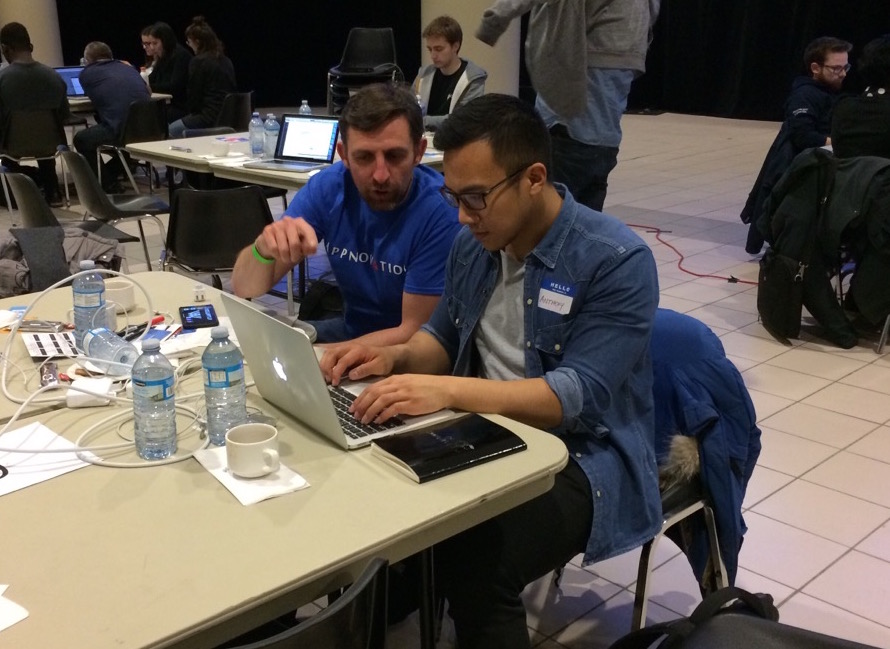 That's me with one of my mentees!
HTML500/HTML150 is a free crash HTML and CSS course to inspire Canadians, of any age, to learn how to code. At HTML150 events, 150 participants spend a day learning to code from industry mentors.
Mentoring at the event was a different experience from what I expected. My first surprise was that my group was diverse, and definitely not all beginners! Each individual had a different level of coding knowledge and different motivations for attending. Let me tell you about a few of my menteees:
Sam is a Java software developer with an advanced knowledge of coding, who is looking to move into web development. He sees the web as a fast moving landscape which will let him be more creative than he can be in his current role.
Anna is a computing science undergraduate student. She is looking to create a website for a small community group of her friends. Even though there is many ways this could be done with an already built tool, she thought it would be cool to build her own. Coding is a side project for her.
Tim is a graphic designer looking to move into web design. As a developer that has moved over to design, I know that understanding both sides of the project is invaluable. In my experience, more web designers lately are learning to code.
We had 3 Appnovators from our Montreal office attend the event as participants. They also had different motivations for attending. Bianca, our Office Admin, was able to learn about coding for the first time. Anthony, one of our Project Managers, was able to learn new HTML and CSS insights he was not familiar with previously. Even one of our directors, Adrian, learned some new skills. It's never too late to learn how to code!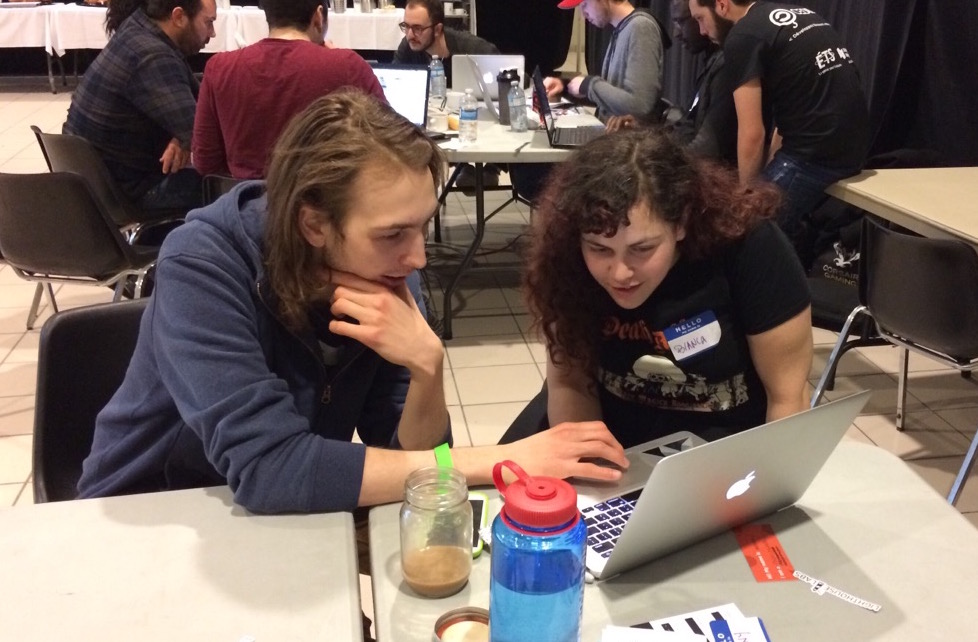 There's Bianca, our Office Admin in Montreal
Attending HTML150 reminded me that even though it seems like there's a new web technology or framework every day, HTML and CSS have been two constants in every project I've worked on in the past 15 years. I personally got a lot from the day and am excited to mentor more in the future.
We're already looking forward to the HTML500/HTML150 events in Vancouver and Montreal (and maybe even London and Ottawa) next year. Thank you to Lighthouse Labs for organizing a great event!

*Names have been changed to protect confidentiality.