At Appnovation, ringing in the New Year is always a time we greatly look forward to at our headquarters, as it's when we introduce bright, talented students from the Lower Mainland to our technology enabled service experts and mentors! Appnovation continues to sustain its position as a proud supporter of local post secondary schools through the ongoing engagement and bridging of gaps between students and value-added work experience.
Every January, May, and September, we welcome exceptional students to our global teams to inspire and be inspired by our own. Welcome aboard Zachary, Clarence, Zacharie, and Edward! We look forward to growing with you all. Learn more about these future open source experts below.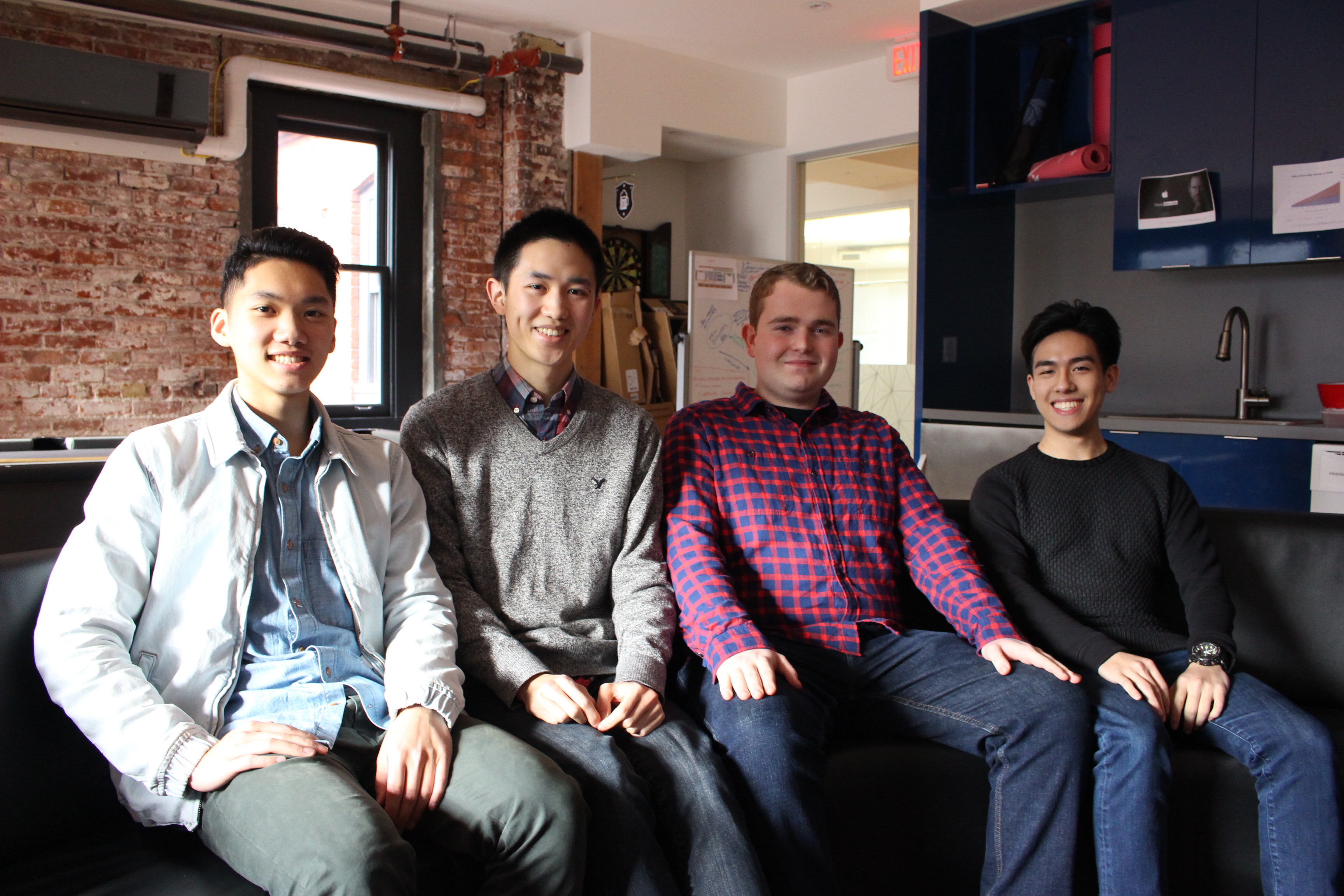 Zachary Chua
Title: New Business Coordinator Co-op
Program: Business Administration at Simon Fraser University
Zachary is currently a fourth year student studying Management Information Systems and Operations Management at Simon Fraser University. Aside from his studies, Zachary is heavily involved in events planning and enjoys participating in case competitions. He is a sociable person who loves to meet new people, play basketball, and do spot-on impressions of his friends. Zachary is most excited about the open work environment of Appnovation and is excited to learn about all of the different roles at the company.

Clarence Lam
Title: New Business Coordinator Co-op
Program: Business Technology Management at The University of British Columbia
Clarence is a business student with a background in tech, having worked with local tech start-ups before. He came to Appnovation for his first co-op because of his interest in the tech world, and is excited to gain first-hand experience working in such a cool company! He can often be found reading a good book or in a squat rack.

Zacharie Clouthier
Title: Project Coordinator Co-op
Program: Business Administration at Simon Fraser University
Zac is a fourth year Business Administration student at SFU, concentrating in Finance and Operations Management. In his previous co-op term, he worked for MTU Aero Engines, where he developed KPI reporting and updated shipping processes. His interest in the tech industry is what drew him to Appnovation. Outside of work, he enjoys watching movies and stand-up comedy.

Edward Chang
Title: Business Intelligence Analyst Co-op
Program: Commerce at The University of British Columbia
Edward has been interested in technology ever since he was a kid, naturally leading him to study Business Technology Management at the UBC Sauder School of Business. He worked at the Corporation of Delta in his past work term, and brings with him a surprising joy for working with data. He is currently working in the Marketing/Sales team at Appnovation, helping maintain and leverage data to support the team in making business decisions. In his spare time, he follows his passions in photography, design, and food.
To view open co-op job requisitions for May 2017, visit our Careers Page. For further information about our co-op program, internships, student placements, and similar, contact chelsea@appnovation.com.