TechPong, a charity tournament now in its third year, is all about playing ping pong with purpose. A corporate crowdfunding campaign held by the Vancouver tech sector, TechPong brings together over 30 companies, raising money for worthy causes, both local and global.
TechPong was first created to enable companies to give back to their community roots, specifically in Vancouver's Downtown East Side (DTES), a district of the city where many tech businesses were first located.
A total of $70,000 was raised for DTES charities, and, to highlight the global, as well as local element to the initiative, $72,000 was raised at last year's event to support charities working on behalf of the Syrian refugee crisis. Appnovation participated by selecting PeaceGeeks as our charity of choice.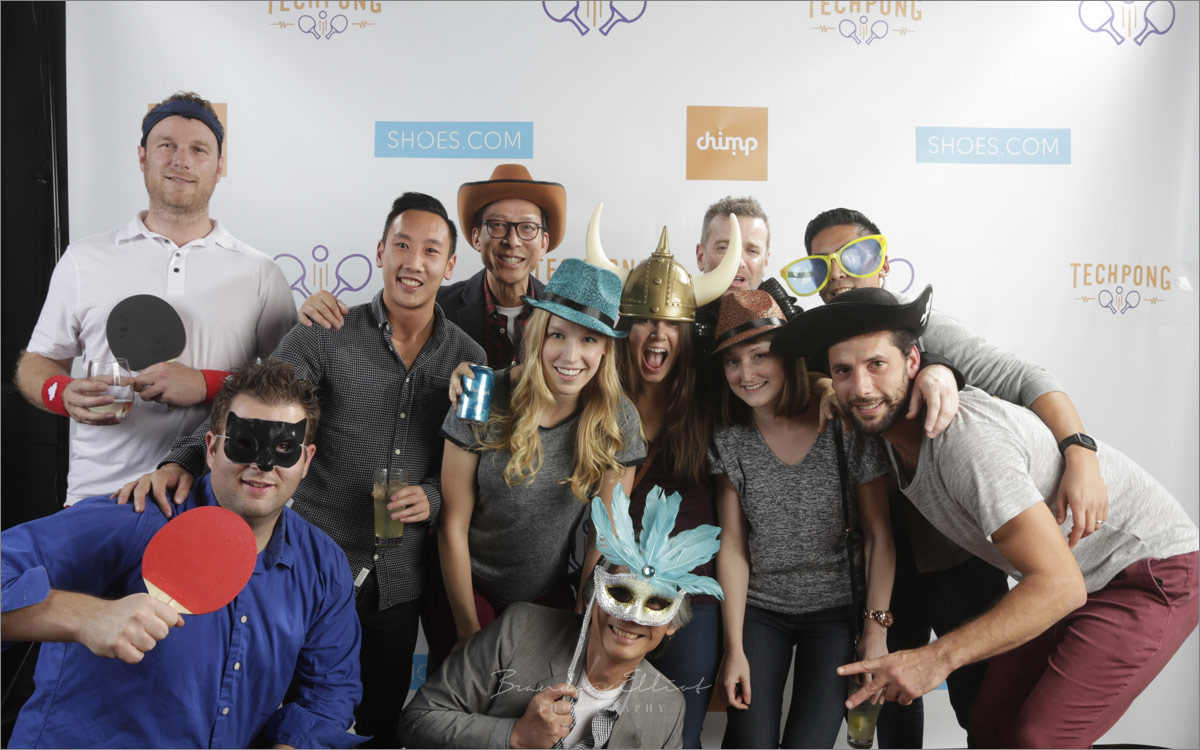 Our Appno TechPong crew in 2015
So, why has TechPong become a Vancouver tech sector staple?
The answer is simple: TechPong is an entrenched part of the Vancouver tech scene, and supporting charities that are doing important work in our community is something we can all get behind.
This year's theme returns to local, with the focus shifted to charities that make Vancouver a better place to live. Though we're still weeks away from the tournament, which is being held on Tuesday, November 15 at the Imperial Theatre, our team is still in the process of selecting a charity partner, and busy planning fundraising activities.
To engage our staff in Vancouver, we've launched a poll to determine which local charity to support. Coinciding with this important selection, our team has devised a number of creative fundraising activities to start once our charity has been selected.
Here are some easy activities to fundraise in your office!
Host an internal tournament: For this campaign the obvious choice is ping pong, but you can get creative. Hosting an internal tournament with a buy-in cost for all participants is a great way to let loose, stir some competition, and let the fundraising dollars start!

Offer a service: Based on the success of previous fundraising campaigns, we've found that offering to do basic tasks/errands for a nominal fee can yield positive results! Try hosting a lunch drive or bubble tea run for your office by charging a flat rate per order, with all proceeds going toward your fundraising goal.

Hold an internal auction: This can be at a social Friday, or online, and seeks to offer perks or experiences to your staff. Auction items can include vacation days, lunches with members of the executive team, parking spaces, and more!

Have your executives cook off: Have your executive team host a breakfast or lunch where staff pay to be served the finest!

Challenge your staff: Ever think that a little embarrassment can fuel people? Select 3-5 members of your team that are willing to complete an embarrassing activity on behalf of your fundraising can. Next, create pools for each of these people, wherein your staff can donate money to the individual they want to see complete their embarrassing task. At the end, the person with the most amount of money in their pool has to do it!

Company matching: Seek out the executive team from your company to approve corporate gift matching from staff members. This can be dollar-to-dollar, or matches can be made by cents to the dollar.

Get social: Create a hashtag and get active on your social media accounts. Call out some of your friends and family, and don't forget to give recognition to those that have supported you. We use #WeDevelopChange - check us out!
You can help support Appnovation's fundraising campaign by giving here.
Check back in with us to see which charity we've selected - to be announced shortly!