Business Challenge
Mobile workforces need mobile technology. If your business is in junk removal, like 1-800-Got-Junk, then cleaning out the trash in your own app suddenly becomes a priority...
Our Approach
Experience and customer-centric functionality, and productivity enhancing technology, drove the solution and revolutionised their mobile teams' technical capabilities, to directly impact both time, cost, and customer service.
Customer Outcome
The 1-800-GOT-JUNK? teams can now easily manage their schedule through the app, receive client call reminders, and have full client history, ensuring a personalized customer service experience leading to increased productivity, efficiency and profitability.
1.5 billion
pounds of junk saved from the landfill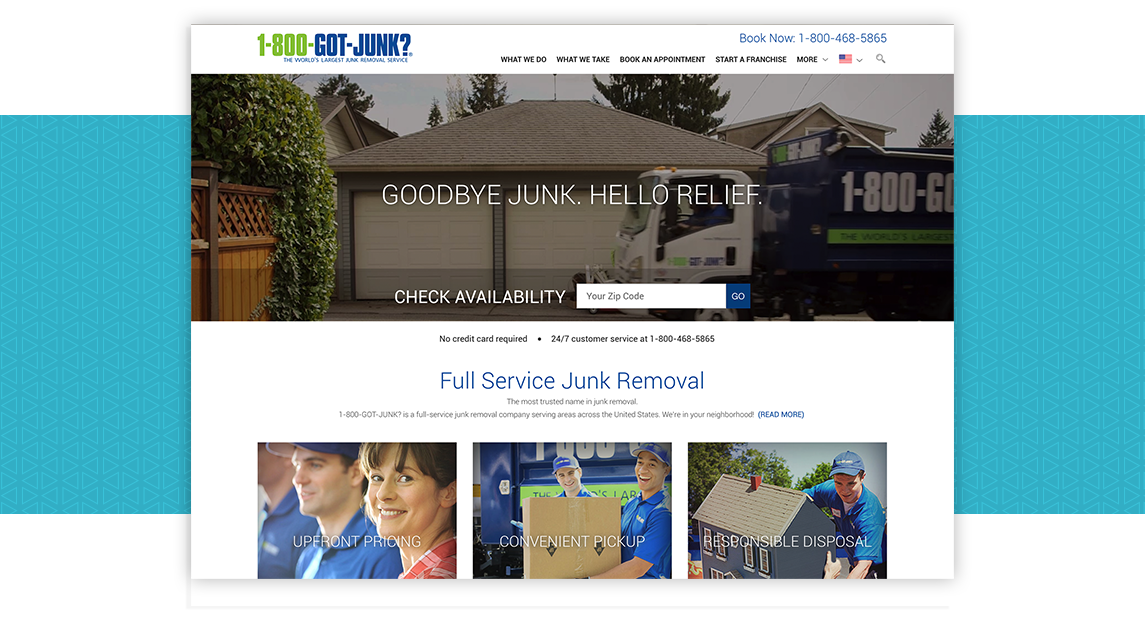 Digitally helping to protect nature and engage others to do so.
How Nest increased sales to a million dollars on a high traffic day.
Bringing a brand forward to enable digital trade on global scale.