Business Challenge
The National September 11 Memorial & Museum is the non-profit organization that oversees operations for the 9/11 Memorial and 9/11 Memorial Museum. Located on eight of the 16 acres of the World Trade Center site, the Memorial and Museum remember and honor the 2,983 people who were killed in the horrific attacks of September 11, 2001 and February 26, 1993.
The redesign had to cater to all audiences who use the site including users who plan their day at the museum, use educational programs, make donations, and use the artist's registry.
Our Approach
Our role in creating a worthy digital experience was one of our most important to date, and a project close to the heart of all those involved, and we are proud of what has been achieved in memory of those lost. 
Creating a memorial is something that cannot be taken lightly, and the 9/11 project was no exception. With so many things to consider, personal stories to tell, and history to be told, our team was sensitive to, and cognizant of what was involved. In close collaboration with the 9/11 Memorial team, we set out to create a worthy online memorial, and a memorable digital experience for the millions of museum visitors from around the world. 
9/11 wanted to focus on driving effective engagement with their visitors even before they plan and visit the physical site, by providing accessible and easy to use educational resources, including their blog, with constant updates like current news and events, and enhanced, powerful and flexible video capabilities, offering rich visual resources to their audience. An efficient search function allows users to easily find accurate information and connect them to the improved calendar section that integrates daily events with larger special events and exhibitions. 
Customer Outcome
The Museum tells the story of the events of 9/11 through authentic artifacts that range in scale from the monumental to the intimate, as well as through first-person accounts and multimedia displays. 
Appnovation relaunched the 911memorial.org site with an elegant new design that reflects the powerful and solemn mission of the museum, and remains the cornerstone digital experience for the memorial and its global reach, providing visitors with an exceptional experience whether online or on site, creating a connection that people can feel, ultimately increasing visitors to the Museum. 
The Museum now has the opportunity to enhance every visitor's experience, fostering a deeper understanding and exploring 9/11's continuing impact in the world. 
3.1 million+
Visitors to the Museum in 2017 alone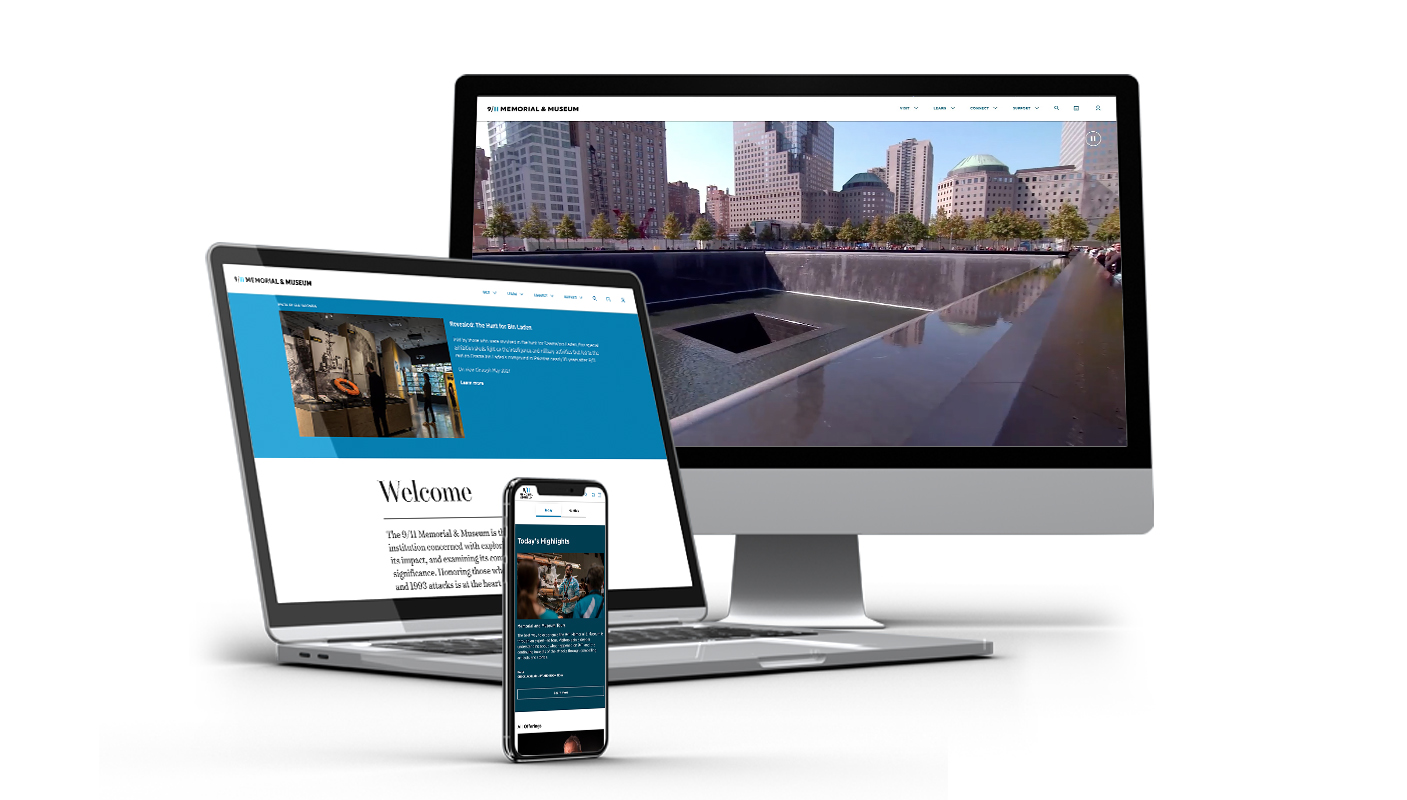 How starting with personas led to one of the most connected, protected and productive digital solutions.
Enabling agile operations for 2000 employees at one of Hong Kong's oldest institutions.
Showcasing their brand, transforming sales, putting customers first.