Business Challenge
Thanks to companies like BookPal, the printed word is no more likely become extinct due to ereaders, any more than stairs will be obsolete because of escalators...Why...Read on, it's a project worth reading for.
Originally started as a small niche distributor of self-care guides, Book-Pal has evolved into an international business that has sold millions of books. When the time came for further business advancements through digital innovation, it was time for Appnovation to turn the page, and start the story.
Our Approach
Already enjoying online success and growing book sales, BookPal were looking to take their client's  digital experience to the next level. Alongside the eCommerce and Magento consultations, the digital services the project required included UX / UI consulting, Business Process Planning, Warehouse Integration, Payment Processing Consulting, Conversion Rate Optimization, Data migration, and ERP integration. A full stack of technological innovation, delivering real business benefits. 
 
Customer Outcome
Our ongoing collaboration with BookPal is a multi-layered project, continuing our ability to drive business advancement through digital innovation.  Digital services provided include UX /UI consulting, business process planning, warehouse integration, payment processing consulting, conversion rate optimization, data migration, and ERP integration. One collaboration, multiple digital solutions. 
Ultimately this experience redesign engagement led to BookPal's acquisition of several key clients, along with 30% year over year growth, a significant uptick in organic search traffic and an overall improvement in the site's speed making it a much more pleasing experience for customers. 
30%
Year over year revenue growth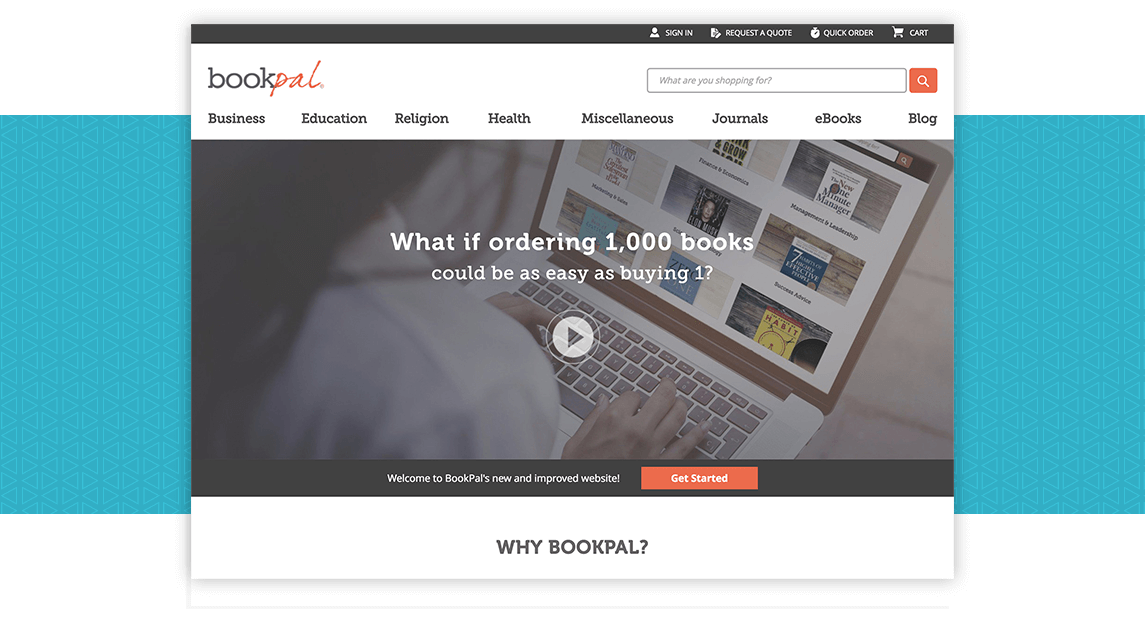 Making real-time a reality for 17,000 employees and prompting a better customer experience because of it.
Making the CCFM buying experience digitally accessible to millions.
Bolstering B2B brand's ecommerce experience delivers more revenue.