Business Challenge
In the financial markets, and for this award winning investment bank, time really is money. Daiwa needed a digital solution that crossed continents, as well as techs. Daiwa Capital Markets Hong Kong is the wholly owned subsidiary of Daiwa Securities Group Inc. and is one of the largest brokerage and financial services groups in Japan. 
To keep their digital experience fresh, Daiwa Capital Markets Hong Kong decided to upgrade their Jira platform. They needed it done by experts, with digital solutions delivered at every turn. 
 
Our Approach
Challenges come with changes to a large digital ecosystem, and Appnovation worked with Daiwa to identify critical key elements, match them with required functionalities, and deliver a seamless integration of platforms, and uninterrupted usage for employees. 
When Daiwa decided to upgrade their Jira platform from version 6.2.5 to latest possible version, including upgrades for Confluence, Appnovation offered both the expertise and the track record that Daiwa was looking for. More than just Jira and Confluence, they were also looking to upgrade FishEye & Crucible from version 3.1.3 to the newest version on offer. After assessing the technical considerations, Appnovation recommended, and ultimately proceeded with an upgrade to Jira 7.1.10.
Daiwa signed off on Appnovation's technical recommendations which were made after a thorough audit of their existing IT infrastructure. This required to set up LDAP for FishEye & Crucible, and Confluence, and install SSL certificates, enabling Daiwa to run all products over HTTPS.
Customer Outcome
Improving communications between teams lets Daiwa focus on their customer-first operations, and continue to build their global network leveraging the strength of their group.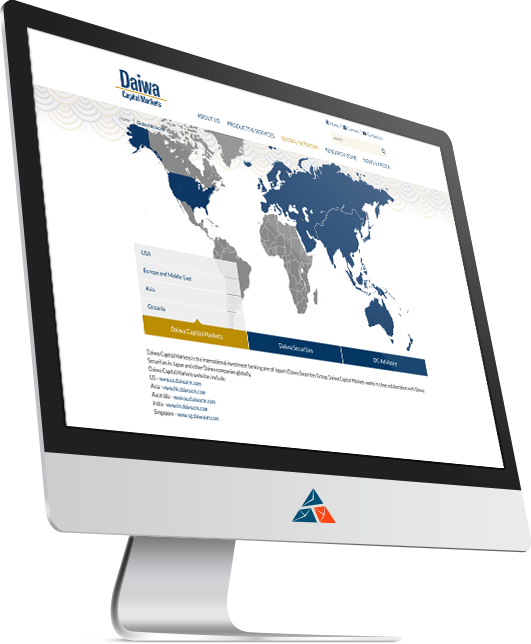 A complete digital presence overhaul leads to better B2B customer experience.
Personalizing the patient experience for a more streamlined healthcare customer experience.
Instant updates on the who, what, and where of the US Presidential election.