Business Challenge
Gear Coop is a company all about what the outdoors has, for those who want adventure and exploration. But before suiting up and heading out, exploring their gear is a good place to start, and they wanted to make it easier for customers to get outdoors and explore.
Our Approach
Gear Coop was looking for strong technical solutions, and an eCommerce platform designed to deliver a supreme user-experience.
Gear Coop's site maintenance, as well as their bespoke digital solutions were addressed, hosting infrastructure improvements recommended,, conversion improvement strategy implemented,, and overall site categorization enhanced and streamlined.
Customer Outcome
eCommerce always comes down to one thing: browse to buy conversions...sales. Gear Coop needed to overhaul, upgrade, and rebuild their online sales platform
Gear Coop now has a defined digital strategy; increased revenue per shopper, improved customer experience, streamlined, customer re-engagement, reduced abandoned shopping carts and multi-touch customer engagement programs.
$120
New high average order value achieved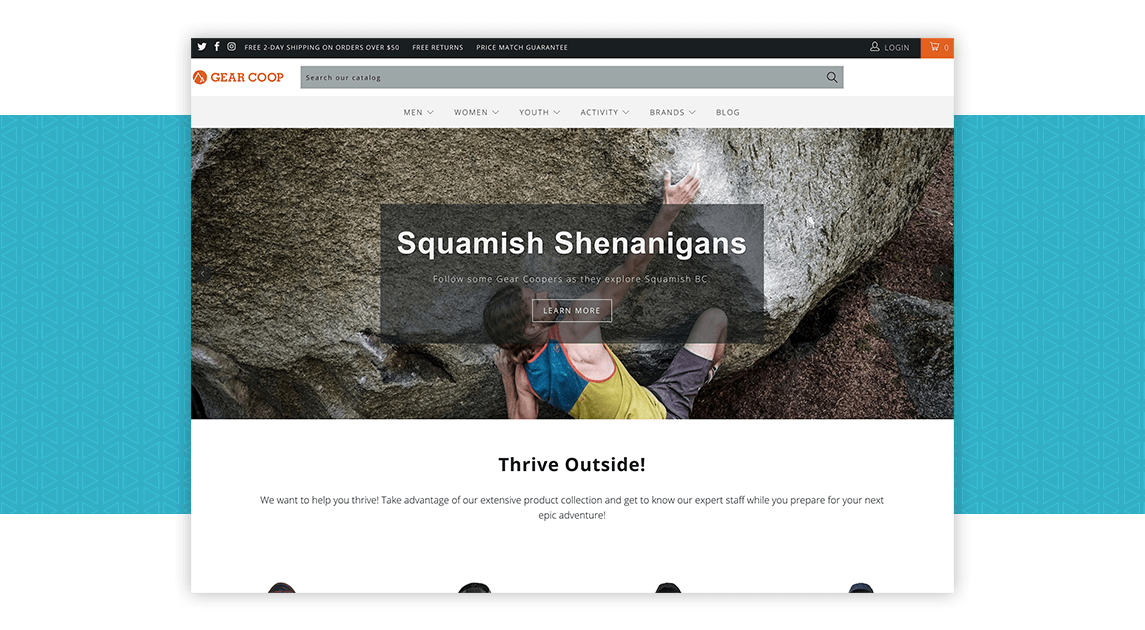 Retiring point to point legacy integrations in favor of multi-point to better connect to its customers for the #1 CRM platform in world.
Connecting HR to deliver better employee services.
Digitally streamlining how a non-profit gets it's volunteer help.