Business Challenges
Hammersmith and Fulham London Borough Council is the local authority for the London Borough of Hammersmith and Fulham in Greater London, England. It is a London borough council, one of 32 in the United Kingdom capital of London. 
H&F wanted to help its residents get healthier and feel better with an Integrated Healthy Lifestyle Service, providing online resources and support to make simple changes towards a longer and happier life. One You clubs bring the community together through healthy activities like walking and swimming. 
 
Our Approach
Hammersmith and Fulham and Appnovation worked towards a digital solution that delivers intuitive front end design, mobile responsive layout and UX and easily editable features to match the nature and capabilities required on all council- related websites. 
Customer Outcome
The three new Hammersmith and Fulham sites give Londoners personalised recommendations and free tools on how to live healthier, manage medications, eat well and put themselves first by focusing on their own health. 
 
3
Online web experiences delivered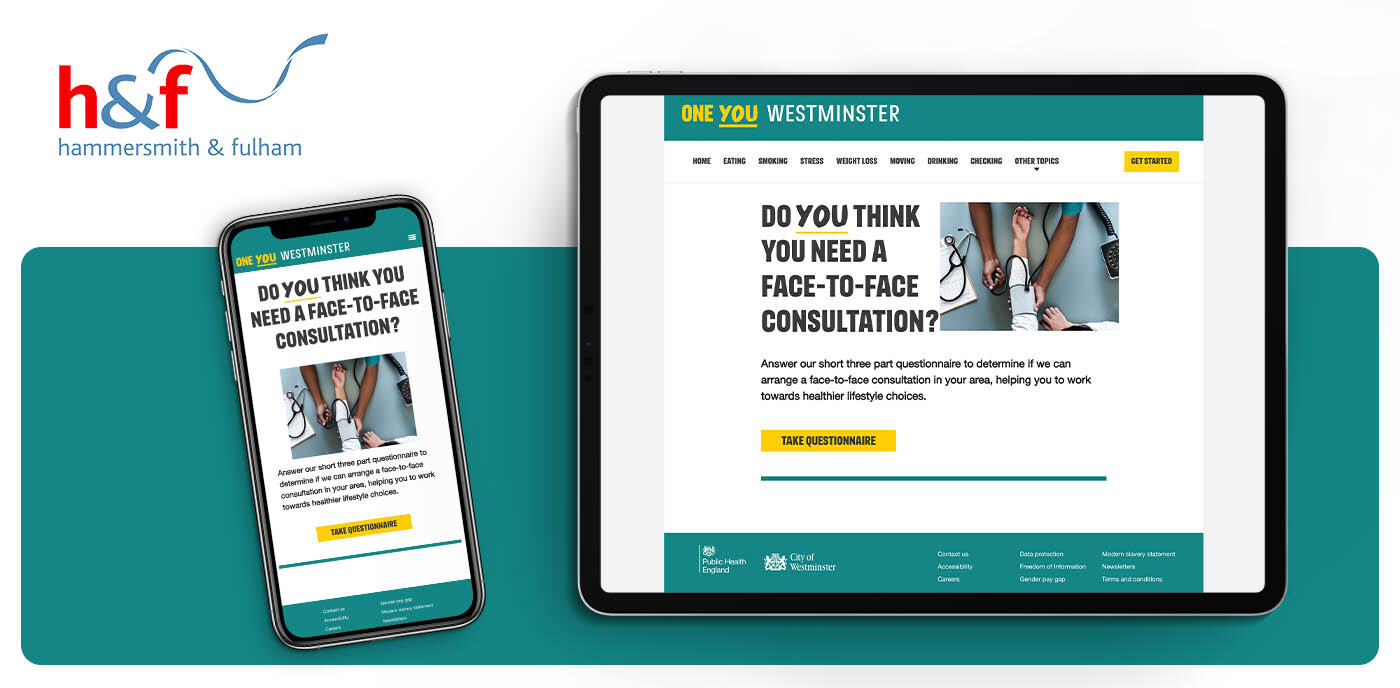 How Nest increased sales to a million dollars on a high traffic day.
Bringing a brand forward to enable digital trade on global scale.
Digitally streamlining how a non-profit gets it's volunteer help.