Business Challenge
ITRS Group develops software that transforms the mass of raw data generated by financial services organizations into meaningful information. Digital strategy and corporate agility were two of the main drivers for the ITRS project. ITRS engaged Appnovation to assist them with upgrading their Jira Software application, alongside a full migration of data out of Aha!, into their existing JIRA Software system.
ITRS's team was  using Aha, rather than the standard for ITRS (JIRA) executive management, thus not providing the visibility and metrics that they required. 
In order to meet agreed business KPIs, Appnovation entered an extensive discovery, to fully understand all areas that were affected by having a distributed business process, using tools without any connectivity between each. Our goal also included the delivery of an overall improvement of the ITRS  corporate digital infrastructure, with integrated improvements leading to an increase in productivity. Real goals, for real results. 
Our Approach & Customer Outcome
Scalability and Redundancy improvements created the need to provide a disaster recovery plan and MS support. Business requirements also required creating the ability to replicate Jira projects using the common schema and processes used by all of the development teams, operations, HR and marketing. ITRS were in a position which needed re-architected Jira projects, workflows and schemas to better align with product delivery, business process and enterprise themes.
Extensive work was done for ITRS, including the implementation of business functionality for Marketing and HR for pre-sales, sales and employee recruiting, previously a manual process.  Another critical action was delivering the capabilities for ITRS staff to work in a fully agile process,  creating iterative releases, common sprint cadence across global teams, ass well as being able to  provide traceability and accountability of work completed/not completed.
Ultimately, ITRS saw a substantial systems performance increase, improved business funcationality for their marketing, sales and HR departments, and a notable increase in adoption by users. Furthermore, improvements in scalability and redundancy were made along with increased team velocity by work tracking capabilities and the enablement of tracking capabilities for the full SDLC of ITRS products.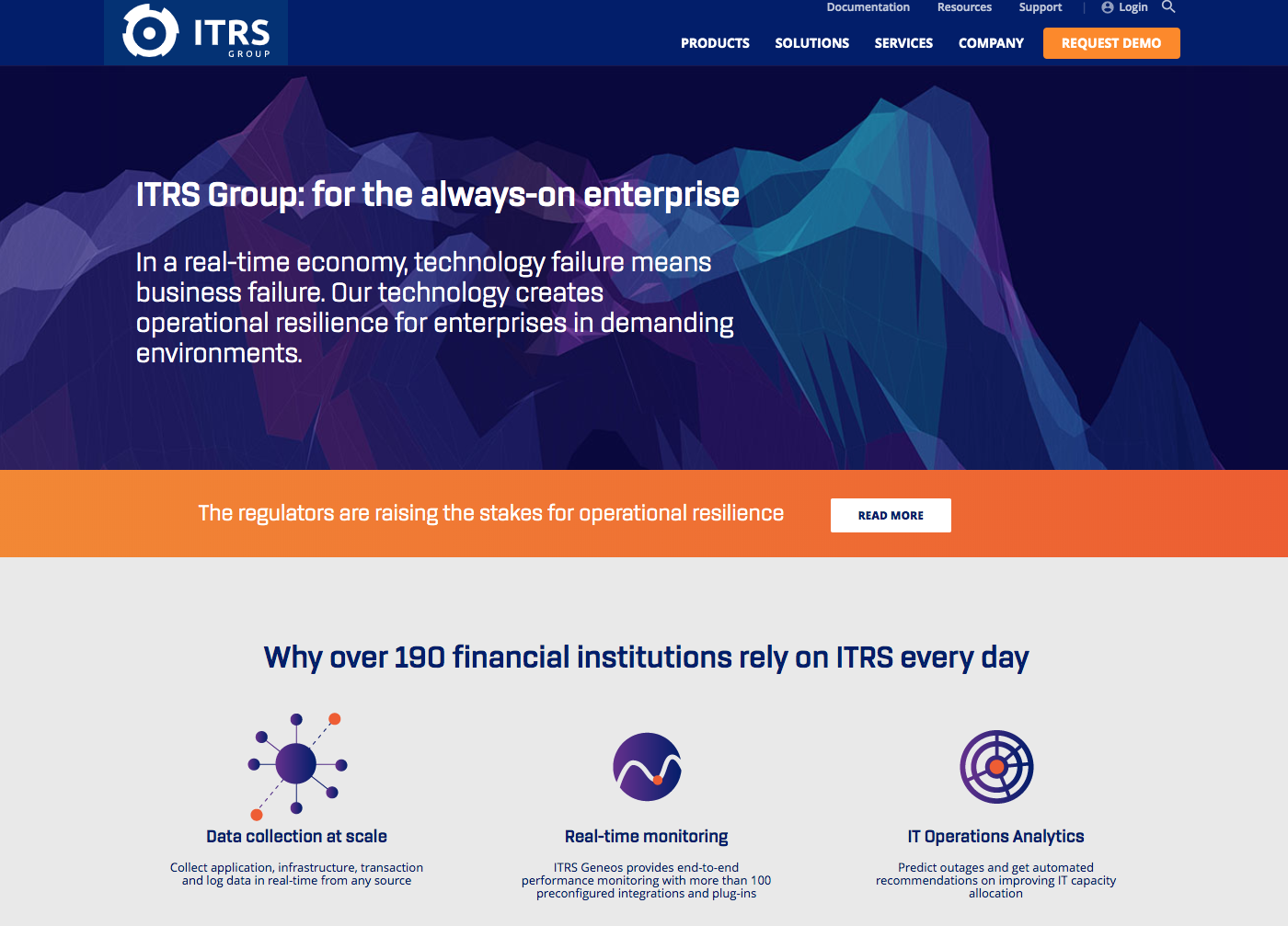 Using digital to help tens of thousands to quit smoking.
Transforming the digital brand to deliver consistency, quality, and efficiency.
Digital guidance to greatly improve a state's workforce learning opportunities.