Business Challenge
Nest Labs is a home automation producer of programmable, self-learning thermostats, sensors and security systems. All Nest products can be managed using the Nest app, which gives users complete control of all systems from any device.
Our Approach
Working with Nest, Appnovation improved the build process so that development time could be reduced and user experience could be improved through working on optimizations to improve app performance. Using EmberJS, Appnovation built customized web portals for various stakeholders including customers, partners and enterprises within the Nest app. Appnovation also built a coupon and promotions feature for the eCommerce store which included theme changes and advertising elements.
Customer Outcome
With a new mobile responsive and standardized design, Nest delivers a better customer experience, allowing users to access their simple beautiful and delightful hardware, software and services to create a thoughtful home.
$1M
Increase in sales on a high traffic day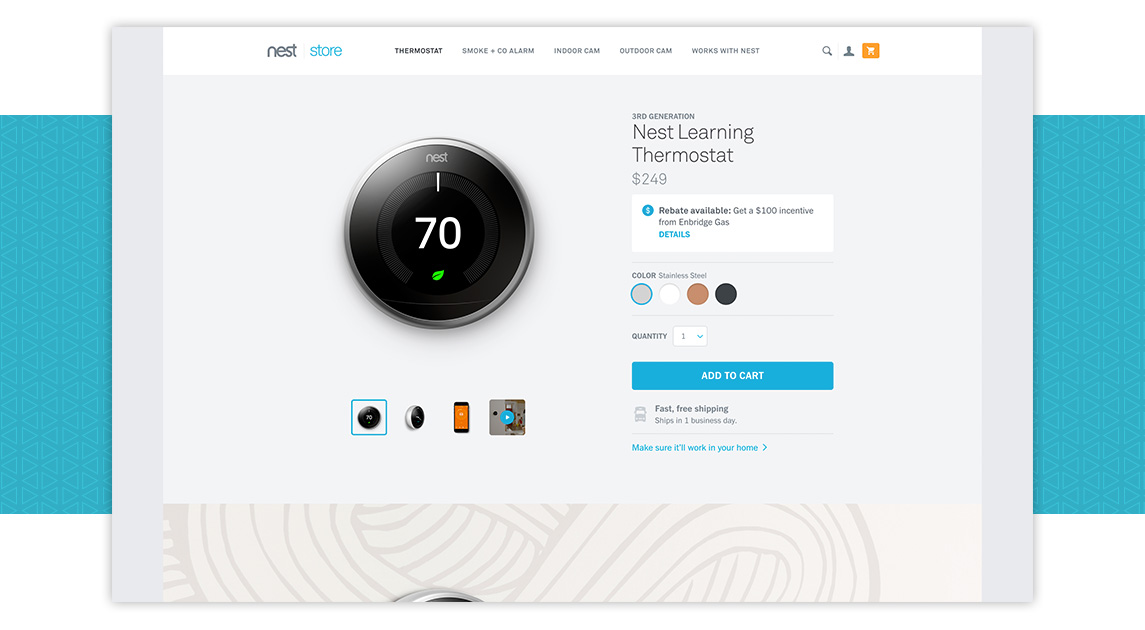 This has been the smoothest project I have worked on in my 5 years of digital at PCH! This is a result of the collective great efforts at Tribal to work closely with the business clients on the great design, and the excellent development / project management of Appnovation.
Paul Holda
Manager - Client Partner, Business Technology, Pfizer
Personalizing the patient experience for a more streamlined healthcare customer experience.
Making the CCFM buying experience digitally accessible to millions.
Enabling agile operations for 2000 employees at one of Hong Kong's oldest institutions.