Business Challenge
Prudential is a financial services firm that provides insurance and other financial products to retail and institutional customers. 
With such consistent and ongoing global growth, Prudential Corporation Asia decided to develop a Regional Management Information System (RMIS), streamlining processes within and across their different geographical locations. With no defect management tool for project management, their staff didn't have a centralized and standard way to record project updates and information. 
Our Approach
Global businesses, regional challenges, digital solutions. Prudential's business needs required Appnovation to develop a deep understanding of the infrastructure set up for the RMIS system. Appnovation's team delivered a custom Bitbucket set-up, specifically for source control, and integrated Bamboo with JIRA for automated release management. The team was also able to successfully set up JIRA Service Desk for use in Prudential's in-house IT service desk, allowing their team to fix incidents faster and push changes with confidence. 
Customer Outcome
With fully integrated systems in place, the Prudential IT team now easily aligns with the business, embrace agile and drive digital transformation. Appnovation continues to provide ongoing training, teaching Prudential teams to follow best source control practices, manage a JIRA Service Desk for go-live, and deploy their custom systems in an automated manner. In addition to the custom development and integration work done, Appnovation has delivered three different types of tailored training sessions for end users. 
500
Users Integrated & Embracing Agile Delivery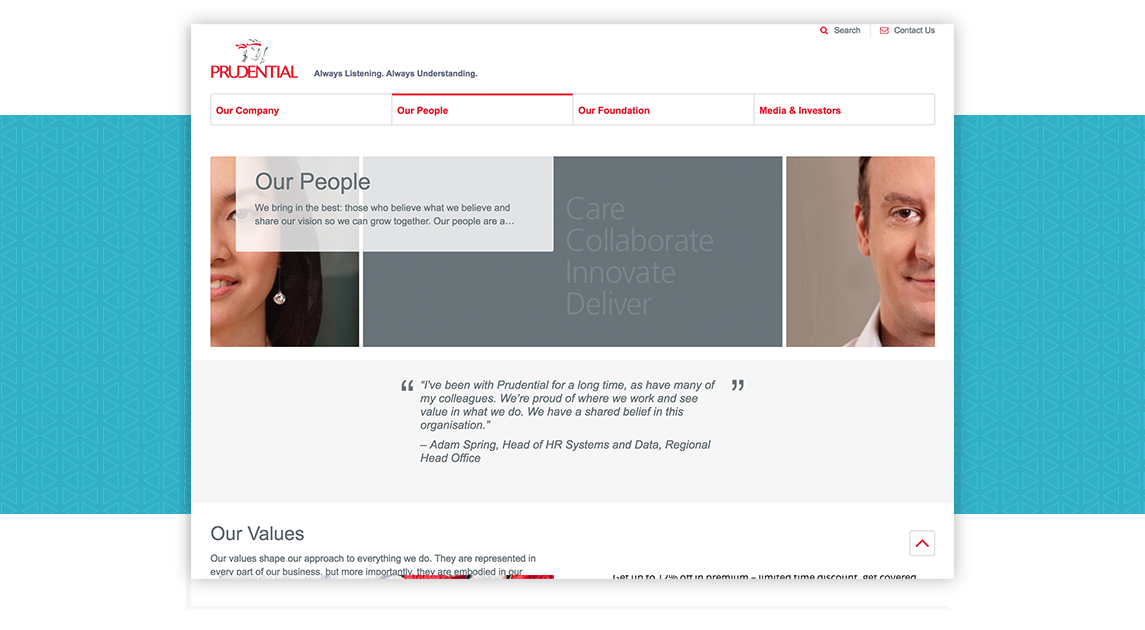 A multi-platform experience making educational children's content much more accessible and engaging.
Delivering a profitable digital customer experience and reducing abandoned carts.
Showcasing their brand, transforming sales, putting customers first.