Business Challenge
When beauty meets tech...from UX to UI, digital sales strategies to ERP Integration, hair tools and beauty company T3 needed technical solutions. It was time for Appnovation to et the technical tools out, and  give their digital experience a full makeover. T3 needed a micro-site, and the project needed a full stack of wide ranging digital solution services. This was more than a trim, designed to transform sales and deliver business benefits. 
Our Approach
Keeping user experience and sales conversion targets in focus, our teams embarked on multi-service delivery;  UX/UI consulting, analytics strategy, Business Process Planning, Warehouse Integration, ERP Integration, Payment Processing Consulting, Email Marketing & Marketing Automation, Conversion Rate Optimization, Warehouse and Logistics Consulting, and Traffic & Acquisition Strategy. 
When beauty meets tech, it's not just the customers that have to look and feel great, it's the eCommerce site too. When an established company such as T3 asked us to combine the luxury or their products with the innovation in our digital solutions stack, our sights were aimed high. In need of multiple strategies, warehouse-site integration, and ultimately, a site with greater conversions. 
Customer Outcome
Our goal? To deliver eCommerce solutions as cutting-edge as their products, a micro-site as valuable as their reputation. Our solutions? Developing an experience design-focused platform, creating increased conversions, increased revenue, conversion rate optimization, and an analytics strategy to keep T3 at the top. Makeover complete. 
$4M
Increased Revenue from $1M in 24 Months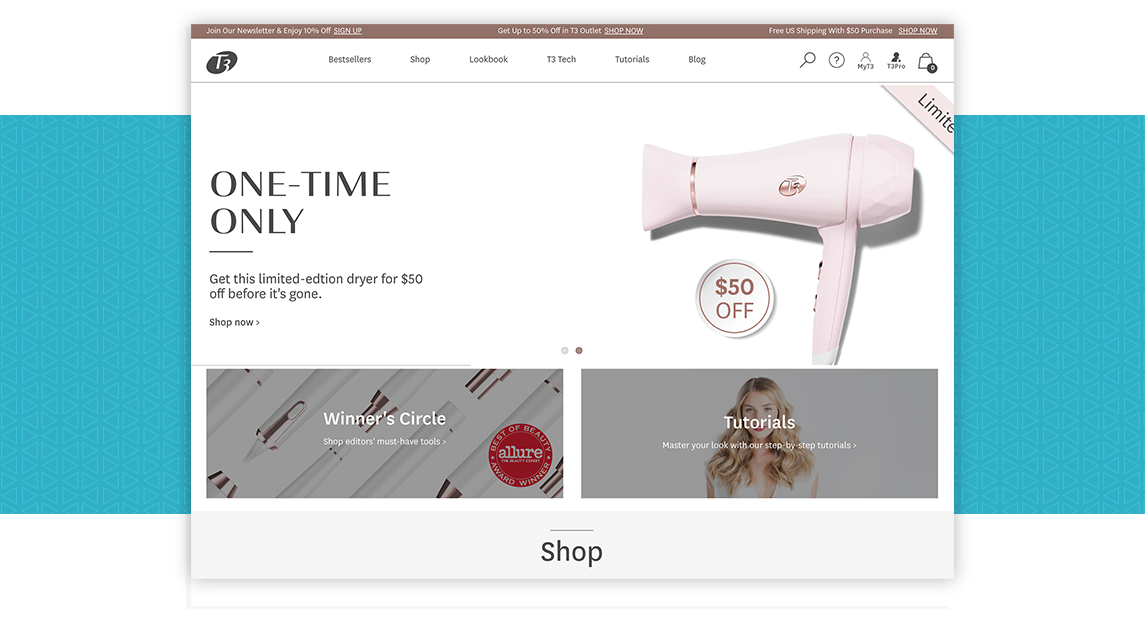 Branded eCommerce Experience that Delivers.
In addition to developing this industry leading ecommerce experience and recognizing both significant increases in conversions and sales, an analytics strategy was implemented, a warehouse was integrated and email marketing automation was introduced to help acquire and retain customers.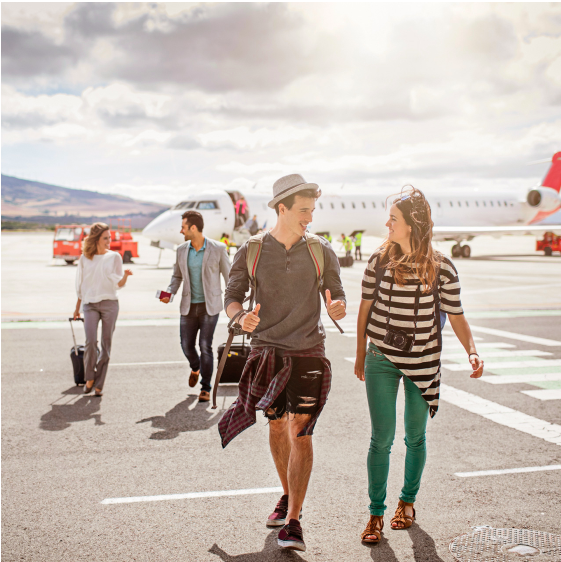 Digitally helping to protect nature and engage others to do so.
Bringing mobile banking services to over 4 million customers.
Doubling customers by translating the web experience to a multi-platform mobile one.