Business Challenge
US Blanks is a renowned t-shirt and apparel company, known for delivering quality apparel staples, all of which are produced in the USA. As a company, their mission is two-fold: to produce only the best products, and to produce them using socially responsible practices.
Our Approach
As a company that sells in the business to business, as well as direct to consumer markets, a superior online destination is of paramount importance. From browsing to buying, the user experience defines the business, and, done well, ensures growth in sales and ultimately, customer satisfaction and expansion.
The team built a custom eCommerce experience and integrated Magento into the clients fashion focused ERP system, including assistance with branding, design and strategy.
Customer Outcome
With a team of industry experts in-house, US Blanks remains dedicated to bringing their customers the most ethically produced apparel, all of which are crafted to be 'go-to classics'. With a more personalized and simplified shopping experience, US Blanks delivers a seamless website experience across all browsers and devices for their customers.
1.5M
Yards produced capacity increased per week due to improved sales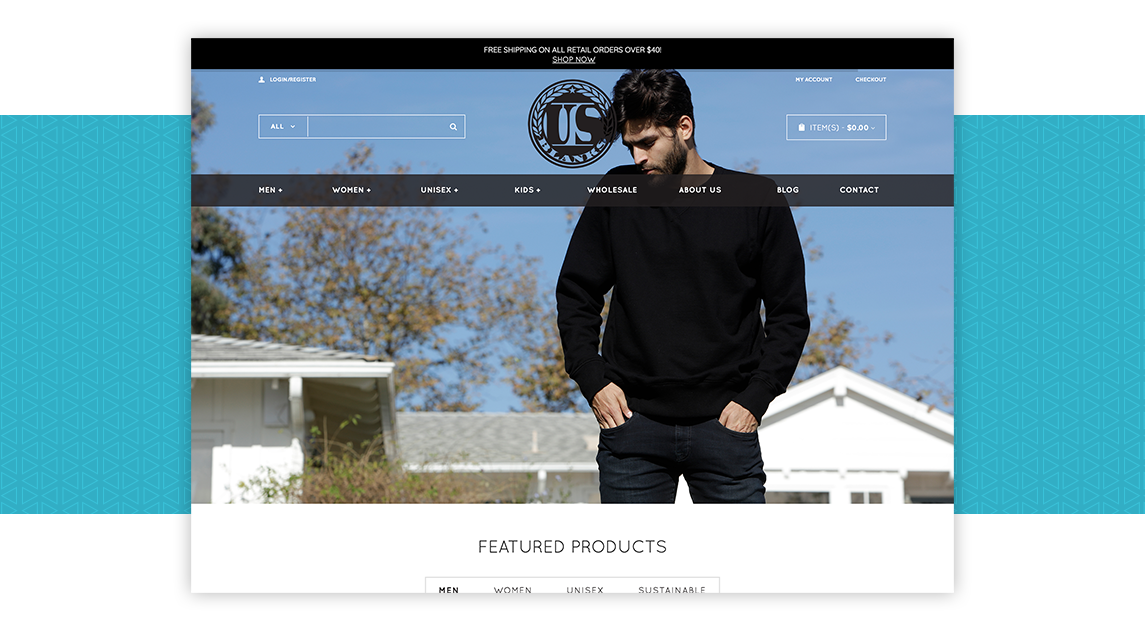 Increasing a digital destination's growth organically by 99%.
A digital B2B buying experience that delivered a significant boost to the bottom line.
Digitally helping to protect nature and engage others to do so.