Region: Global
Type: Open Technologies
HQ: San Francisco, California, US
Founded: 2006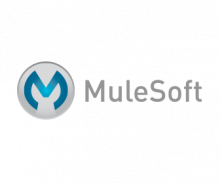 "Working with Appnovation as both a reseller and services partner has been fantastic for driving new revenue to our company as well as they provide fantastic and trustworthy implementation services for our valued customers."
VP Channel and Services, at MuleSoft
MuleSoft is the world's most widely used Enterprise Service Bus, with a mission to connect the world's applications, data and devices. MuleSoft makes connecting anything easy with Anypoint Platform, the only complete integration platform for SaaS, SOA and APIs. 
Brands that trust MuleSoft: Ameren, ebay, Fortune 1000 Financial Software, Nav Canada, Nespresso, UCSF Medical Center, TriNet, and more. 
Recent Achievement: Deloitte's Technology Fast 500 (2014). 
Appnovation is a top MuleSoft consulting partner. We re-sell MuleSoft and provide implementation and systems integration services for MuleSoft in the cloud and on-premise. Contact us today to connect your enterprise with API-led connectivity. 
The runtime engine of Anypoint Platform, combining real-time application integration and orchestration with robust data integration capabilities.
A fully managed Saas offering that helps your organization keep control of its content while providing your users with powerful ways to access their content securely on any device, anywhere.
The collaboration hub for Anypoint Platform: search for connectors, templates and examples, shared publicly and within the enterprise.
Anypoint Management Center
Manage API users, traffic, SLAs, and underlying integration flows; administer all aspects of Anypoint Platform on-prem and in the cloud from a single unified web interface.
Pre-built integration solutions for connecting applications, data and devices for cloud and on-premises systems.
API Led Connectivity with MuleSoft
Create an Application Network with MuleSoft
Get In Touch With Us About This Partnership!
We work closely with our partners on various engagements in order to provide the best support for our clients. If you want to know about our relationship, products and/or services we resell, or have any questions regarding what we can do for you, don't hesitate to contact us today!