iOS and Android Mobile Development
1-800-GOT-JUNK Mobile Development Solutions
1-800-GOT-JUNK? is a leading junk removal company, passionate about customer service and recycling. The company has experienced phenomenal growth, expanding to 170 franchises and over 900 trucks throughout North America and Australia. The workforce is highly mobile, but had limited mobile functionality. The challenge for Conquer, whose Mobile Services Division has been acquired by Appnovation, was to build a mobile app that would empower truck drivers to manage their own real-time scheduling.
1-800-GOT-JUNK? had mobile development expertise in-house, but decided to outsource the design and user experience (UX) phase to specialists. The company had a legacy intranet system handling over 400 business functions, so the first challenge was to sift through these functions and identify the vital business processes needed for the mobile app. The Conquer Mobile UX team started by observing and interviewing people on the ground and in the office, to fully understand the business processes and truck driver workflows.
Armed with fresh insights, the UX team presented a wireframe storyline and design, suggesting a new way of working. 1-800-GOT-JUNK? valued the insights gained from the UX research and recognized that the new approach had distinct advantages. The new design brought simplicity, focus and efficiency. 1-800-GOT-JUNK? implemented the Conquer Mobile design plan and has seen immediate results.
Truck team members now manage their own schedules through the mobile app. Most jobs are same-day dispatches with two hour 'promise windows'. Drivers now get real-time scheduling and customer history details, together with location maps and driving directions. Drivers are reminded to call the customer ahead of the promise window, which is key to customer satisfaction. The fleet management app is available for Android and iPhone.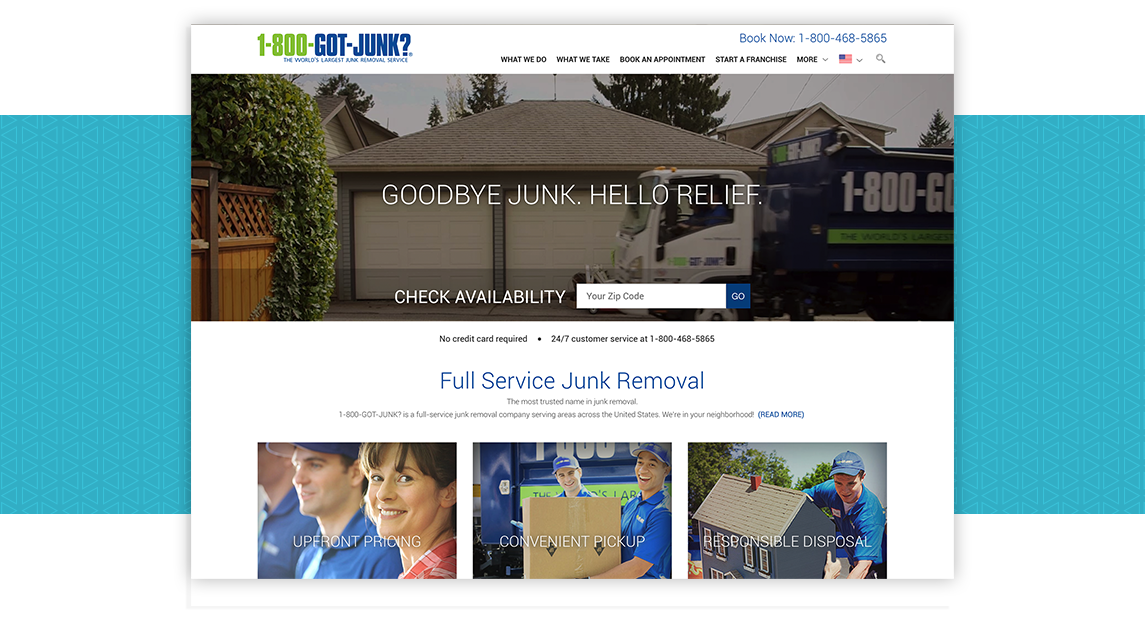 Project Highlights
Mobile truck team members now manage their own scheduling through the mobile app.
Drivers get reminders to call clients ahead of the promise window- vital for customer satisfaction.
Drivers now have full client history and can provide more personalized customer service.
Efficiency and profitability are expected to increase at the franchise level.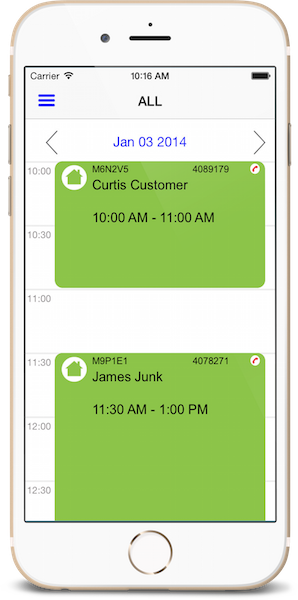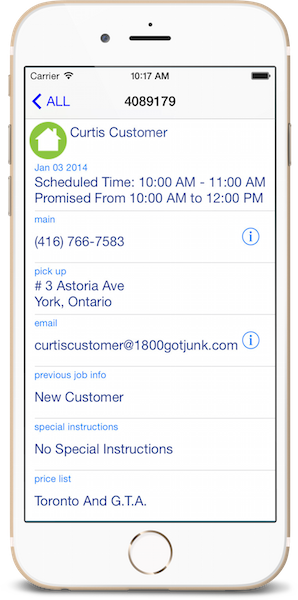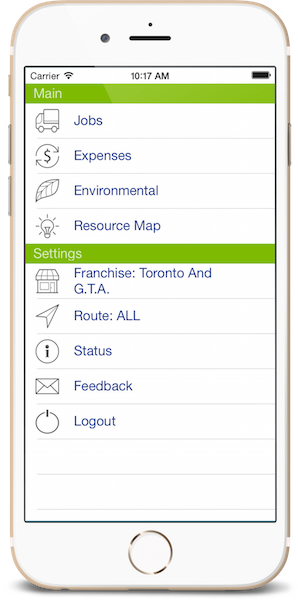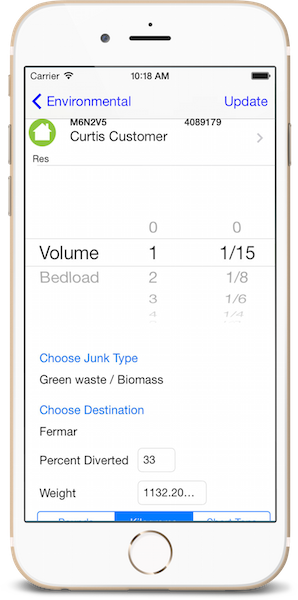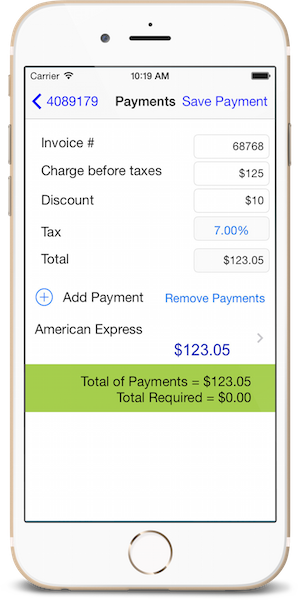 PREV
NEXT