Magento eCommerce Upgrade
T3 Micro Digital eCommerce Store
T3 Micro is a company that is considered to be "the holy grail of hair tools". Their status within the industry has been achieved by venturing outside the mane-stream, with a collection of uniquely designed products that feature proprietary technologies and consider every functional and design detail. 
When T3 Micro came to Appnvoation partner, Accelerate, with a long track record of great product design, market innovation and long-term growth, they came to the right experts, the best team to deliver and eCommerce solution. With the added prestige of being the company with the Most Magento Cloud Implementations in the World in 2017, Accelerate were clearly the team for the job. Looking to pivot the business to take advantage of digital influencer relationships and a more direct to consumer approach, T3 Micro engaged Accelerate.
Accelerate worked with T3 Micro to deliver a industry edge leading ecommerce experience that has increased sales from $1 million in annual sales to $4 million in sales in 24 months.
Accelerate provided a full stack of wide ranging digital solution services, including: UX/UI consulting, Analytics strategy, Business Process Planning, Warehouse Integration, ERP Integration, Payment Processing Consulting, Email Marketing & Marketing Automation, Conversion Rate Optimization, Warehouse and Logistics Consulting, andTraffic & Acquisition Strategy.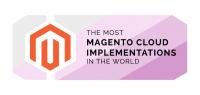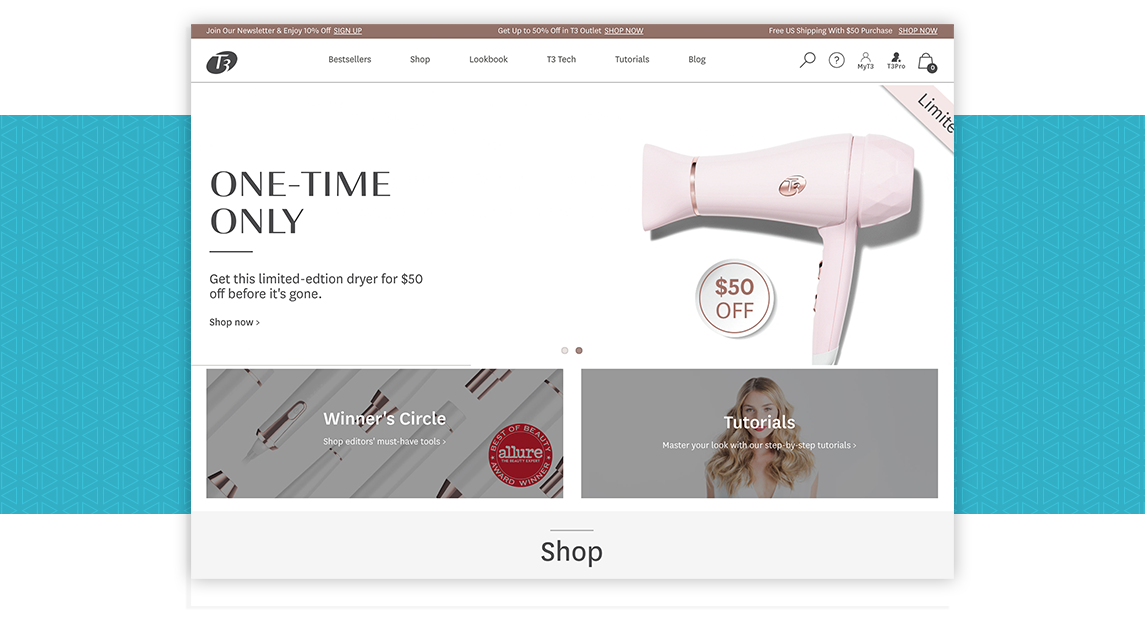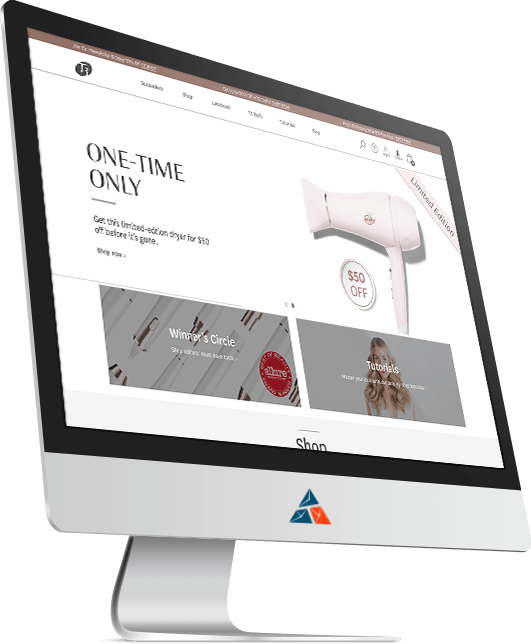 Project Highlights
Delivered Industry Leading eCommerce Experience
Results Increased Sales
24 Month Revenue Increase $1 million (annually) to $4 million
Implemented Analytics Strategy
Completed Warehouse Integration
Conversion Rate Optimization
Introduced Email Marketing Automation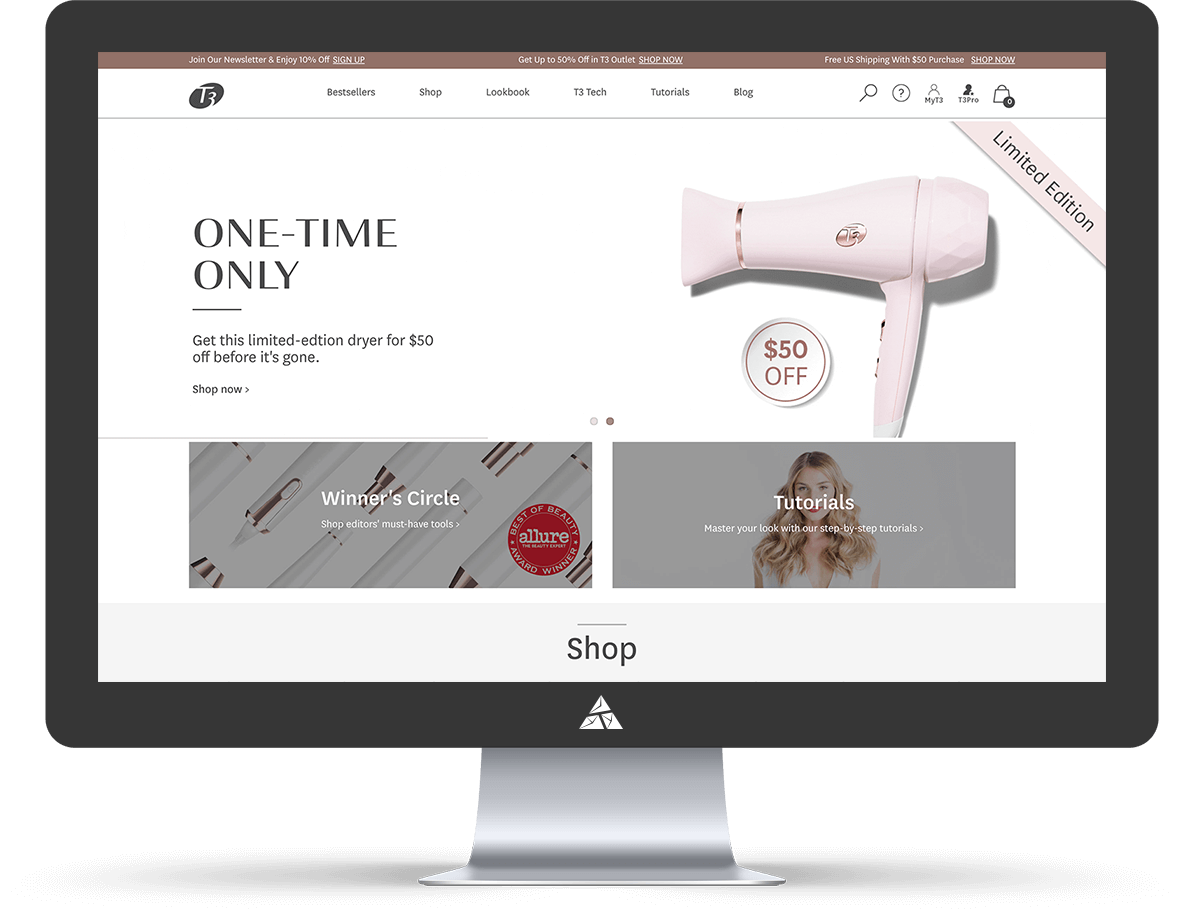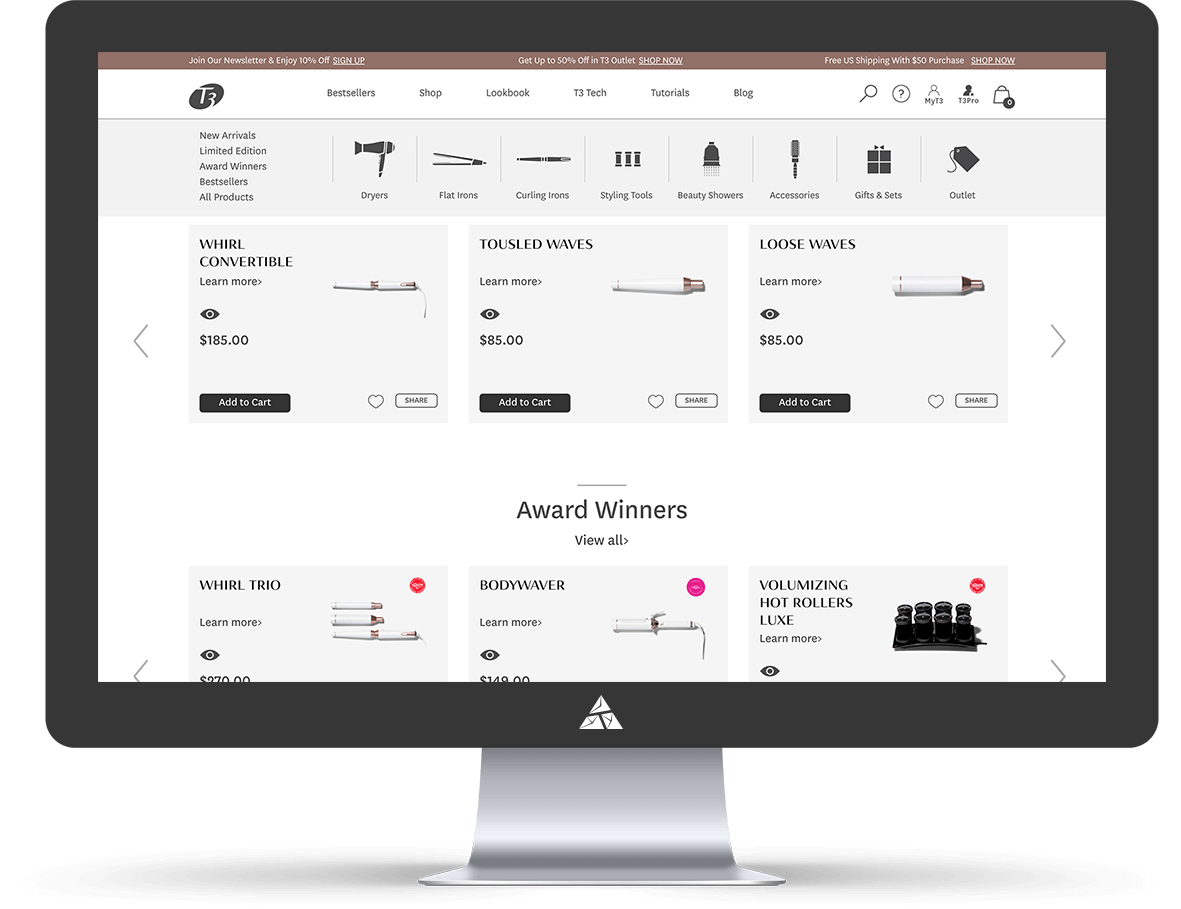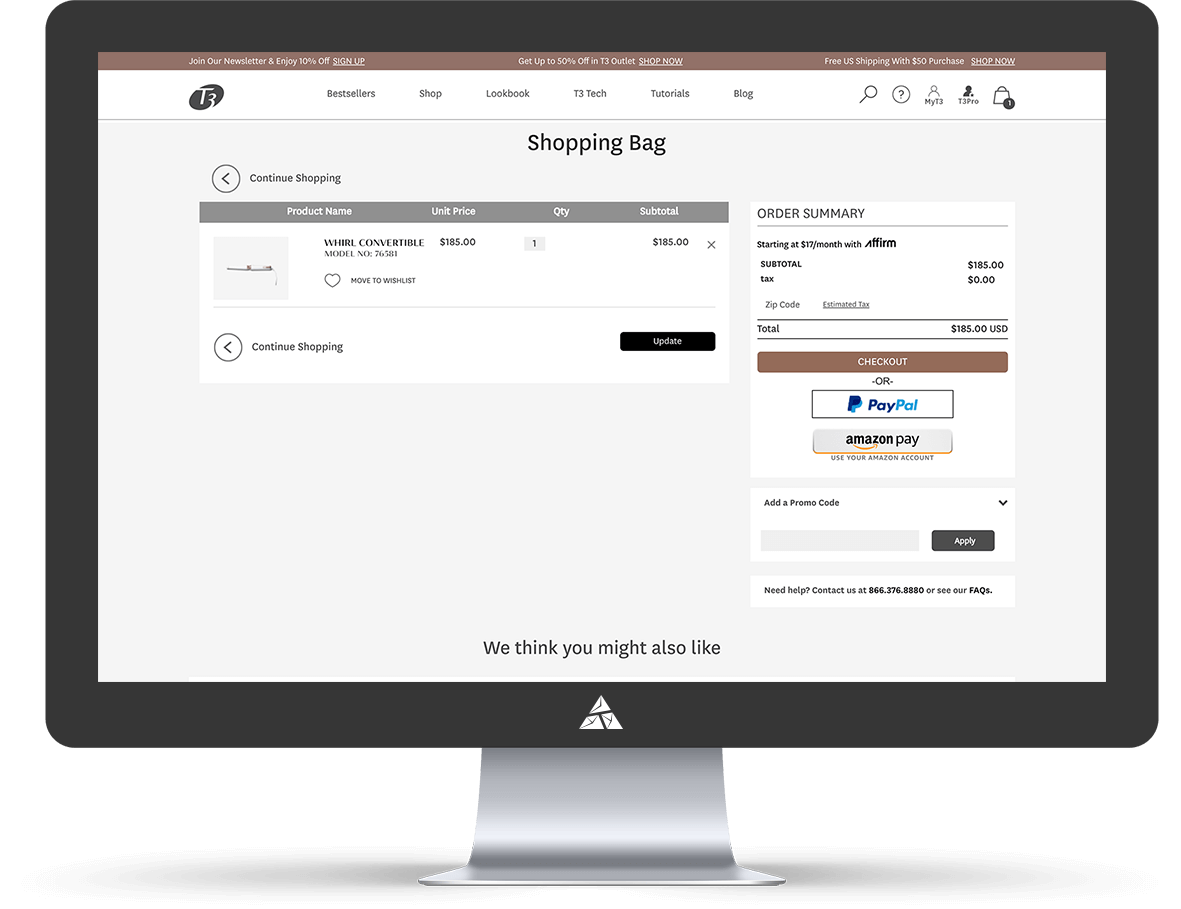 PREV
NEXT