Daiwa Capital Markets Hong Kong
Jira Platform Upgrade
Daiwa Capital Markets Hong Kong - Jira Platform Upgrade
Daiwa Capital Markets Hong Kong is the wholly owned subsidiary of Daiwa Securities Group Inc., and is one of the largest brokerage and financial services groups in Japan. This award winning investment bank has offices throughout Europe and the Middle East, and maintains strong ties with its Asian roots, working closely with colleagues across the region, making Appnovation the ideal team to work with. 
When Daiwa decided to upgrade their Jira platform from version 6.2.5 to latest possible version, as well as upgrading Confluence, Appnovation offered both the expertise and the track record that Daiwa were looking for. As well as Jira and Confluence, they were also looking to upgrade FishEye & Crucible from version 3.1.3 to the newest version on offer. After assessing the technical considerations, Appnovation recommended, and ultimately proceeded with an upgrade to Jira 7.1.10.
Daiwa signed off on Appnovation's technical recommendations, made after a thorough audit of their existing IT infrastructure, and looked into upgrading MS SQL version to 2014, and also further upgrading their Jira instance to the latest version. We were also required to set up LDAP for FishEye & Crucible, and for Confluence, and install SSL certificates, enabling Daiwa to run all products over HTTPS.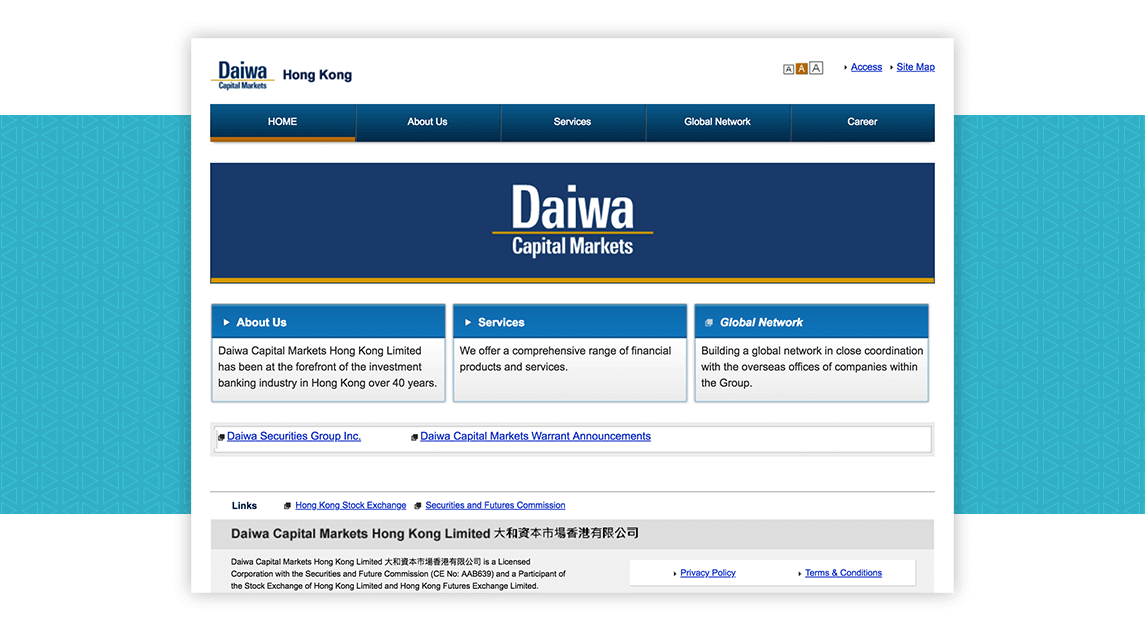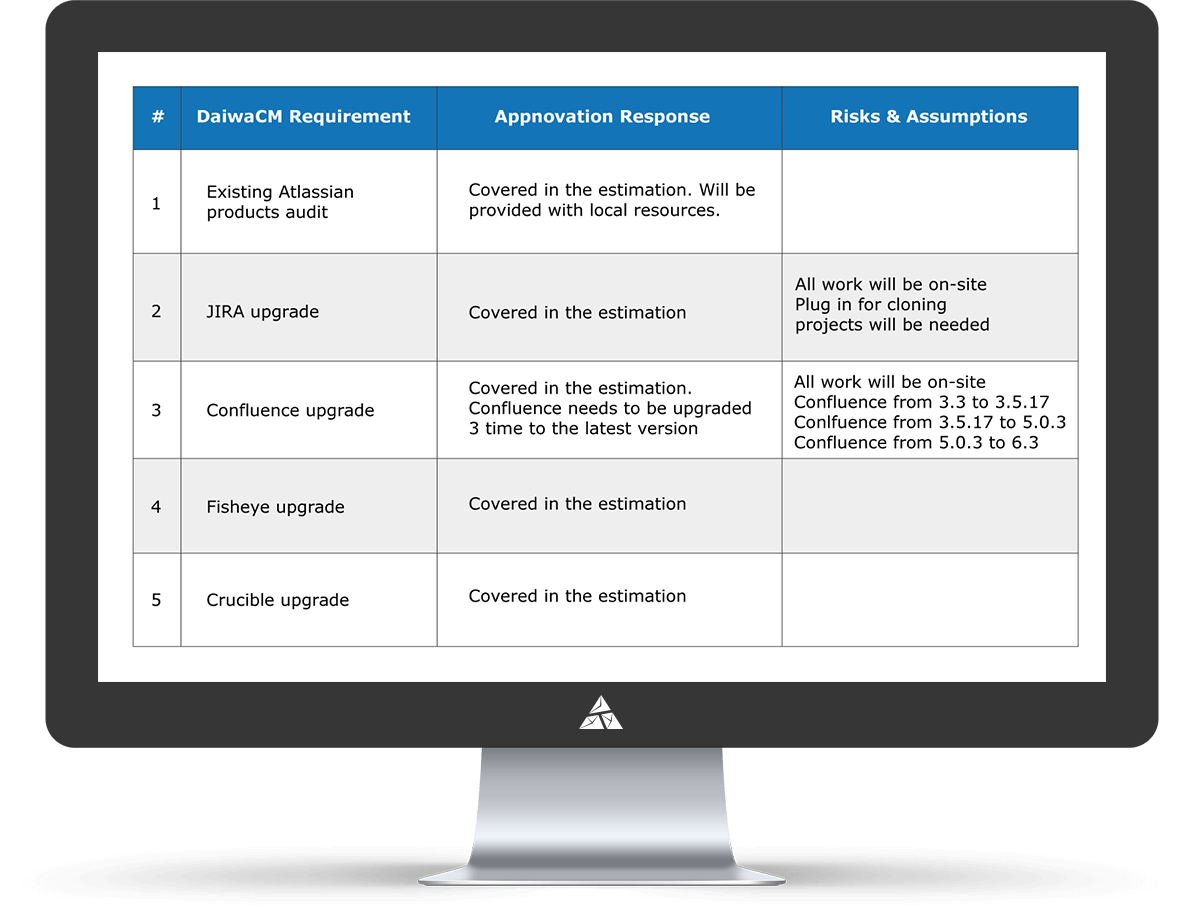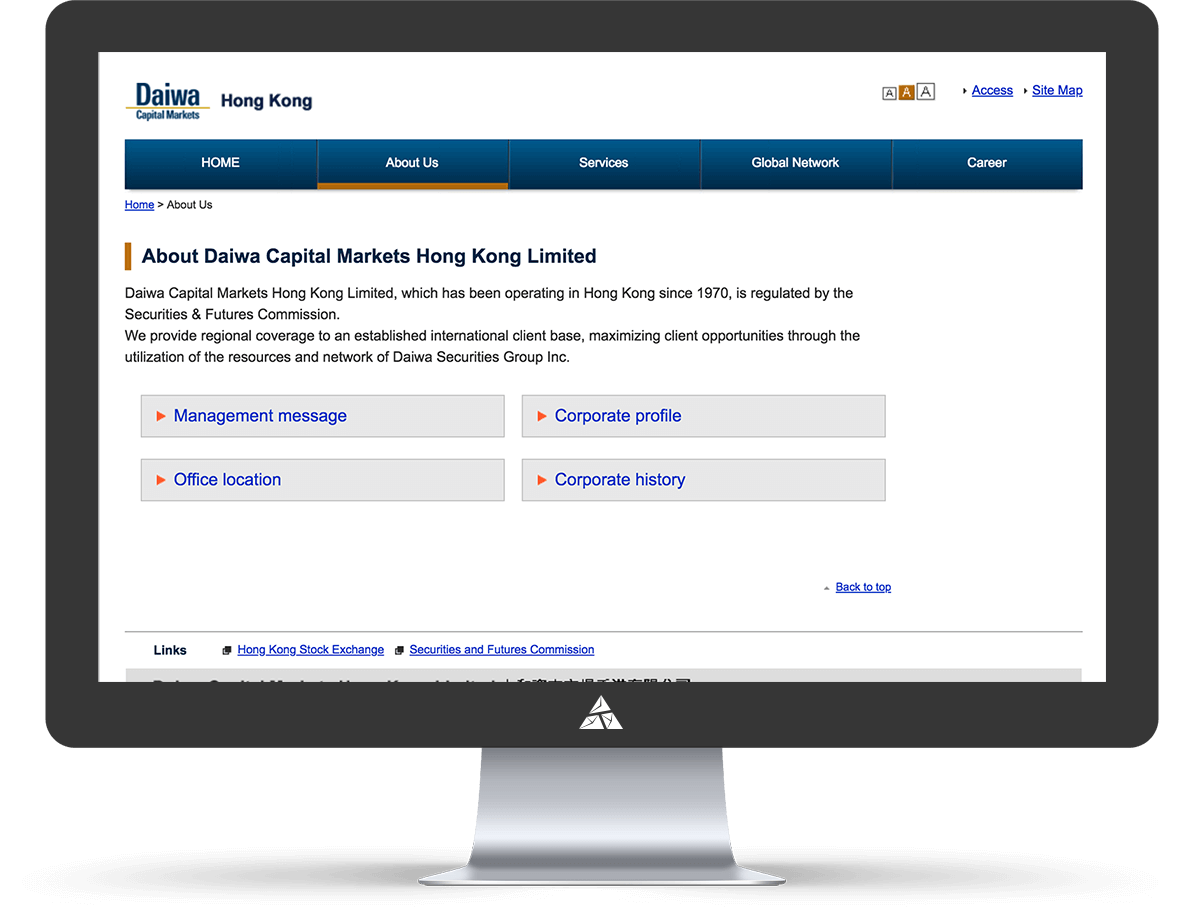 PREV
NEXT