The Economist Group Drupal Site Redesign & Build
The Economist online is the digital arm of The Economist Group responsible for all of The Economist's online properties. The Economist online offers authoritative insight and opinion on international news, politics, business, finance, science and technology. The Economist maintains a searchable online archive that dates back to June 1997 and offers a variety of web-only content, including blogs, debates and audio/video programs.
Appnovation redesigned a site for The Economist's Global Marketing Group that consolidated digital media buying for all The Economist publications for agencies and clients. With a smoother, consistent look and feel, The Economist achieved not only online brand consistency, but also a site that properly reflects The Economist's spirit of innovation and embrace of digital.
The Appnovation team used a full-on Scrum/Agile process, emphasizing collaboration, team self-management and the flexibility to adapt to emerging business needs to design and deliver the new website. The design phase included development of the site map, wireframes and detailed page designs, and laying the groundwork for an efficient development stage. The final delivery provided The Economist with a single maintainable codebase, lowering update/maintenance effort and cost.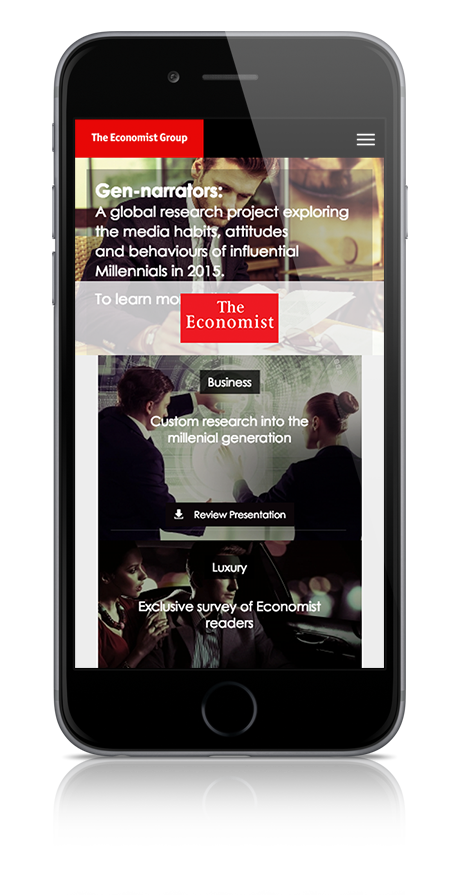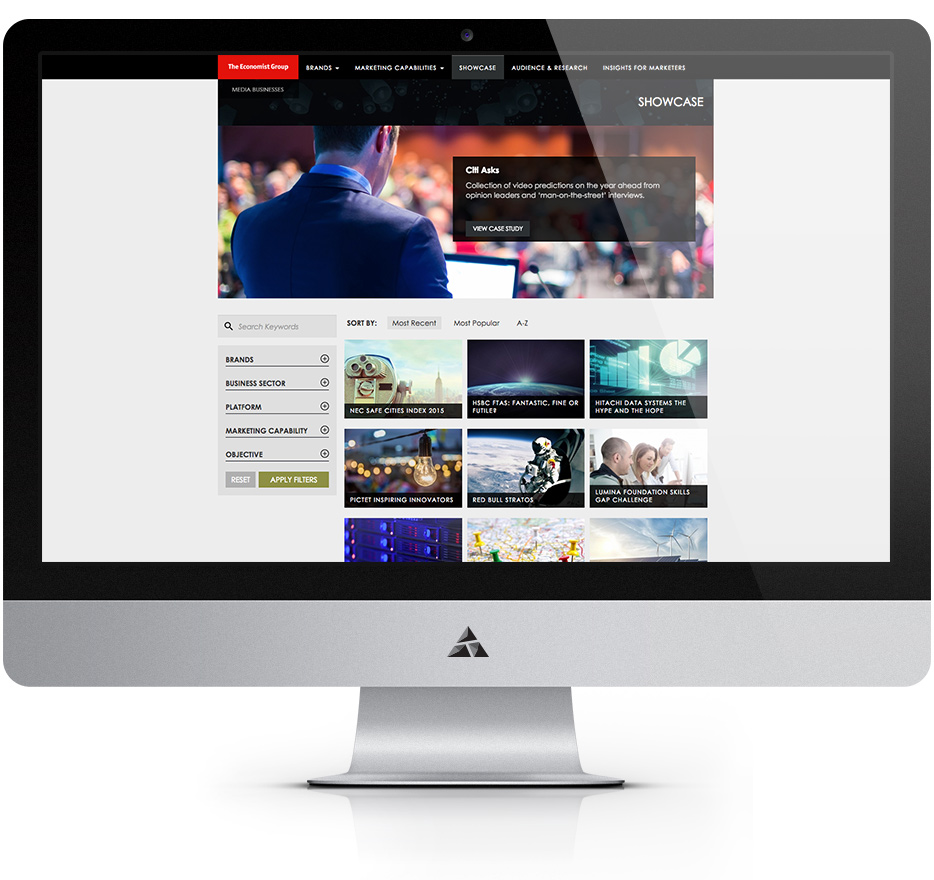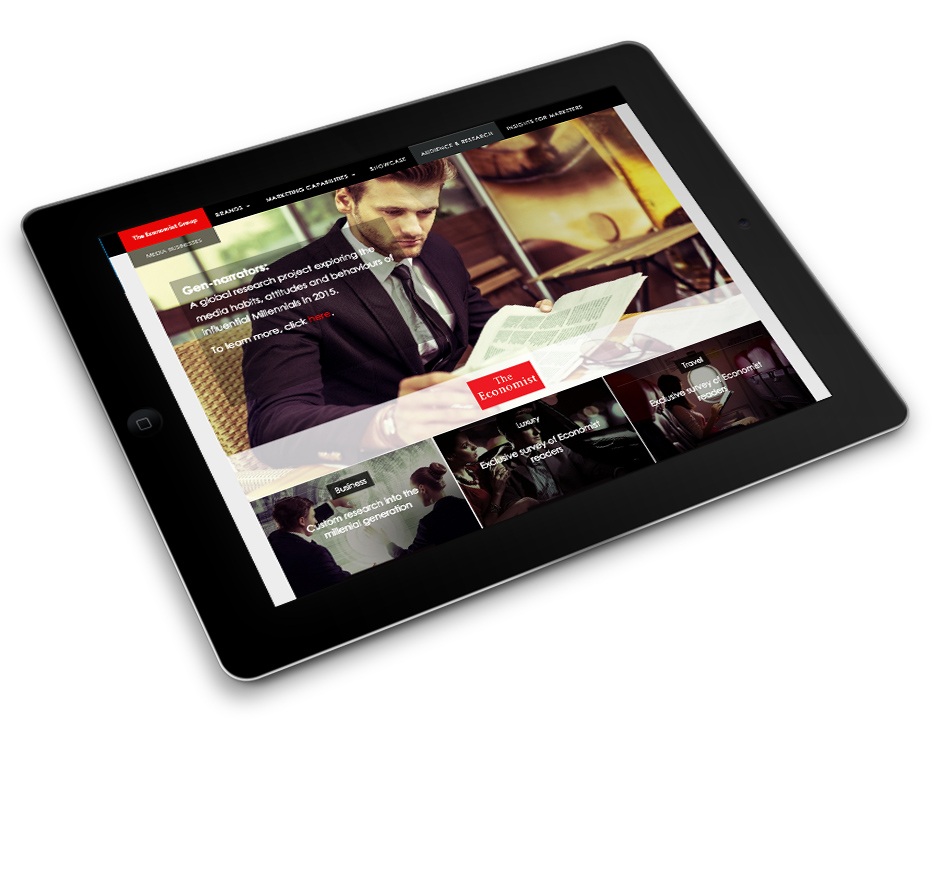 PREV
NEXT