TCL USA Drupal 8 Redesign
TCL USA Drupal 8 Redesign
TCL (The Creative Life) is the third largest TV manufacturer in the world, which is currently enjoying a rapid expansion within the always-competitive American market. Such is the growth of this company, TCL has been branded as "America's fastest-growing TV brand".
As part of their commitment to their digital presence, the TCL USA division were looking to improve both the aesthetic, and content management elements of their website, which they considered to be of paramount importance to the success of their "creative" vision.
With the opportunity to build an award-winning Drupal 8 showroom, our senior Appnovation Drupal development team set about finding solutions for the project requirements, before delivering the client's vision.
Before the launch, our clients became familiarized with the site, how to create and publish content, and all the user-friendly elements delivered by D8.
Underpinning everything was our desire to ensure that any bugs or architectural changes were kept to an absolute minimum, while maintaining an agile approach to allow the client to have flexibility. 
This successful D8 project is now a community showcase study on drupal.org. 
✓ TCL USA Redesign, codename Project TCLU-001, is collaborative effort across multiple Fixed Teams and was started during the Pre-Fixed Team era.
✓ TCL USA Redesign project won the 2017 Q2 New Business Team Award.
✓ TCL's monster 110-inch 4K TV featured in "Iron Man 3" ensconced in Tony Stark's living room.
✓ TCL purchased the official naming rights to Grauman's Chinese Theatre on Hollywood Boulevard.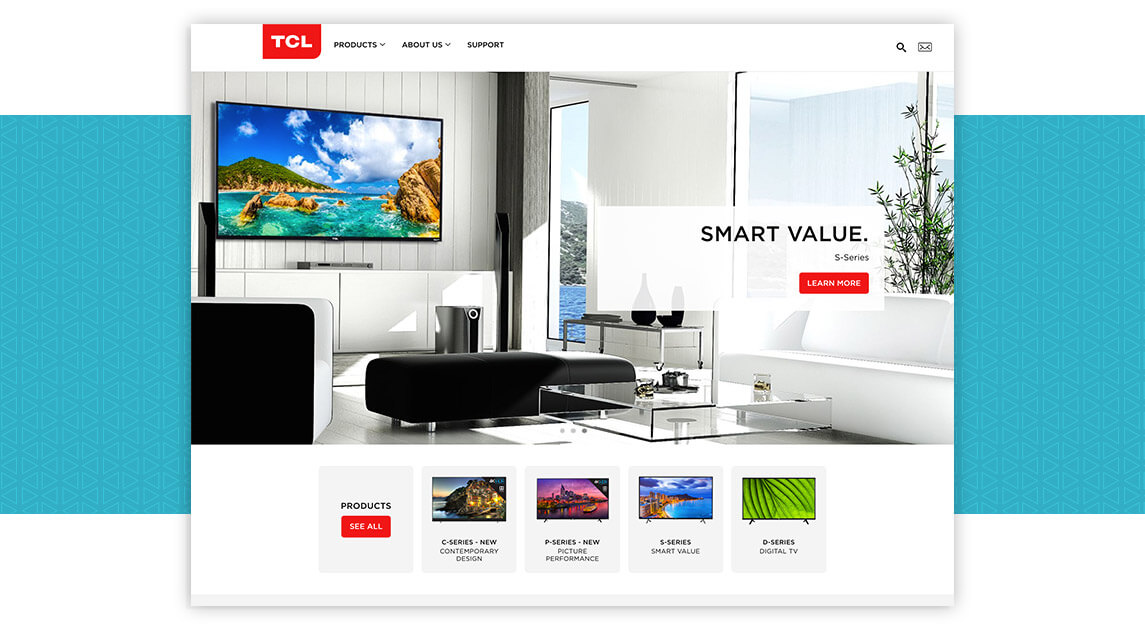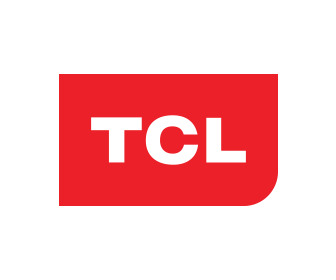 "The experience working with Appnovation has been fantastic. We always want to ensure we get plenty of value from any vendor that we work with, and in that regard Appnovation really excels.
With our latest project, we received top-quality work, enjoyed working with a really responsive team, and when we threw curve balls or suggested unique functionality, they quickly went to work to make it a reality"
David Lux
Head of Digital Marketing, TCL North America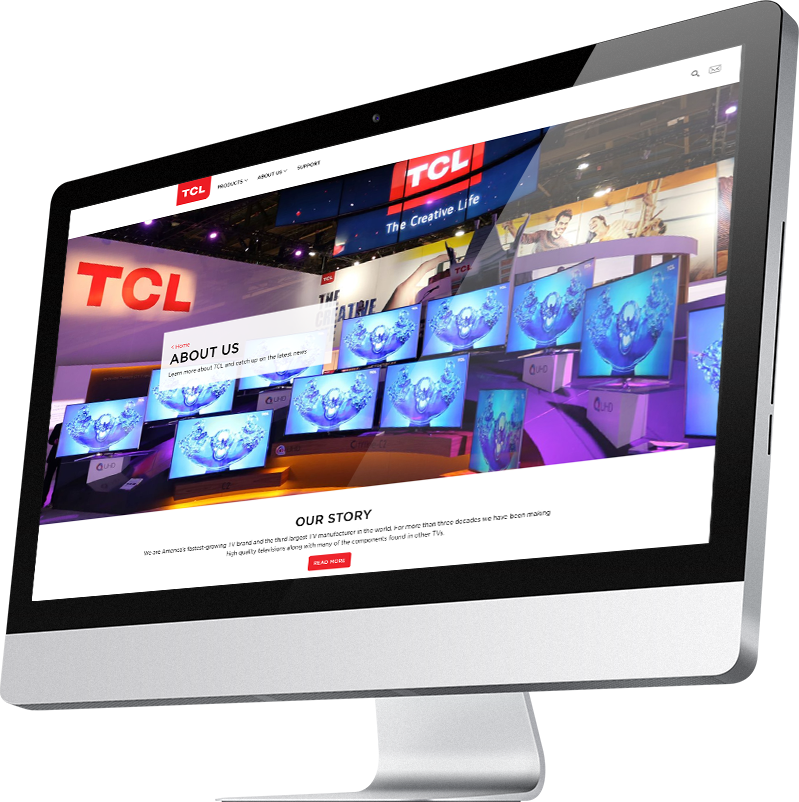 Project Highlights
Feature rich and highly functional for performance
Functionally superior, user friendly online destination delivered
Aesthetically outstanding design
Responsively designed for mobile
Content management made easy
Hosted on the Acquia Cloud
Now a D8 community showcase study on drupal.org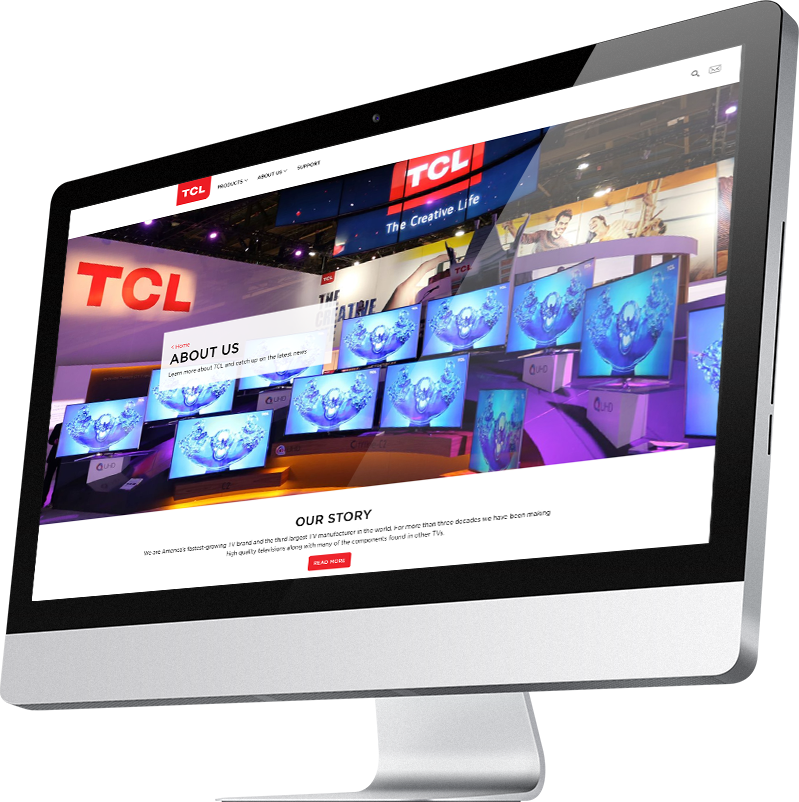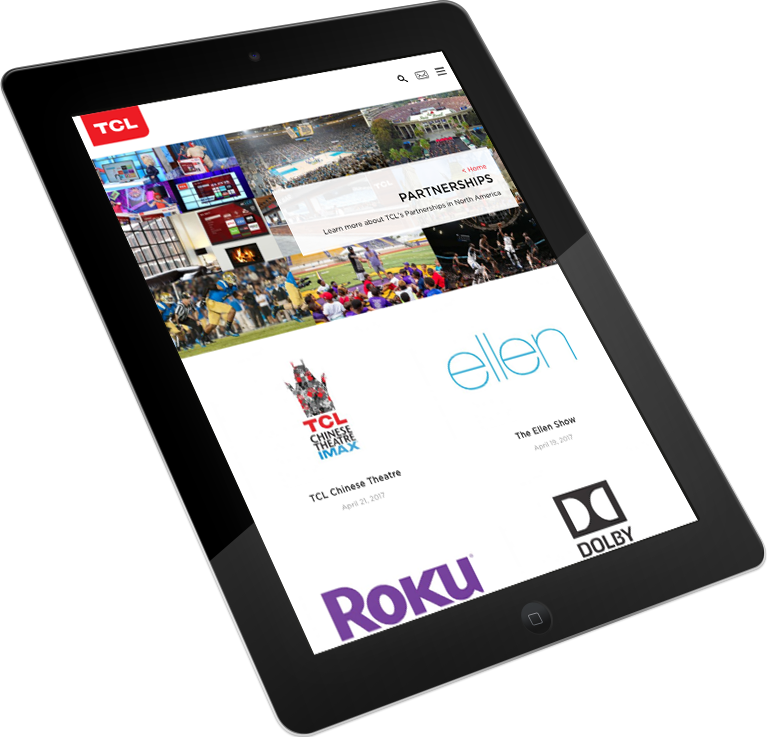 PREV
NEXT