We're pleased to introduce Appnovation's second group of participants in the Technovation challenge, Team United Utopians. The United Utopians, coached by Jennifer MacDonald and mentored by Wendy Leung and Rose Nguyen, have been receiving a lot of press about their application, which seeks to assist Syrian refugees arriving in Vancouver. The team is comprised of five creative and passionate ladies: Rachel (grade 12), Jasmine (grade 10), Nicole (grade 12), Golshid (grade 10) and Mackenzie (grade 12).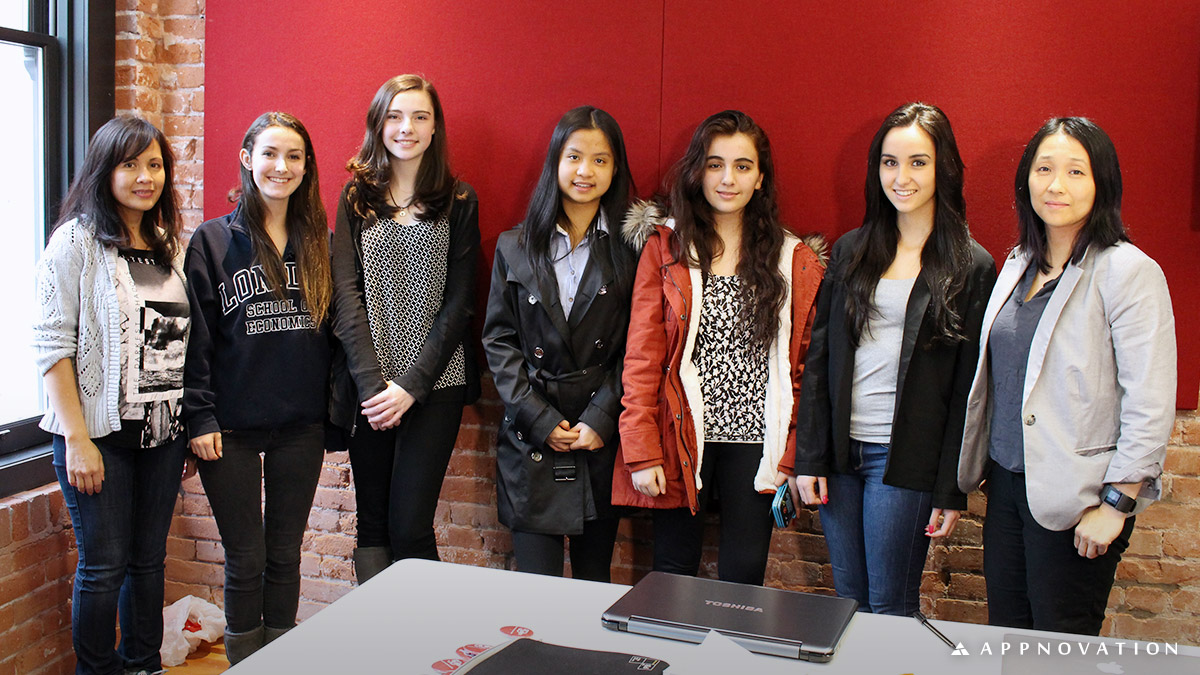 L-R Rose (mentor), Rachel, Mackenzie, Jasmine, Golshid, Nicole, and Wendy (mentor)
The goal of the Technovation challenge is for participants to build an innovative app to address a problem in their community. The United Utopians' app will serve as a tool for newly landed Syrian refugees in Vancouver by compiling pertinent information, such as how to use local transportation, currency information, and recommendations for services (banks, hospitals, etc.). This resource will ultimately aim to facilitate an effortless transition to Canadian society, which has a personal connection for Jasmine, Golshid, and Rose, all of whom have immigrated to Canada.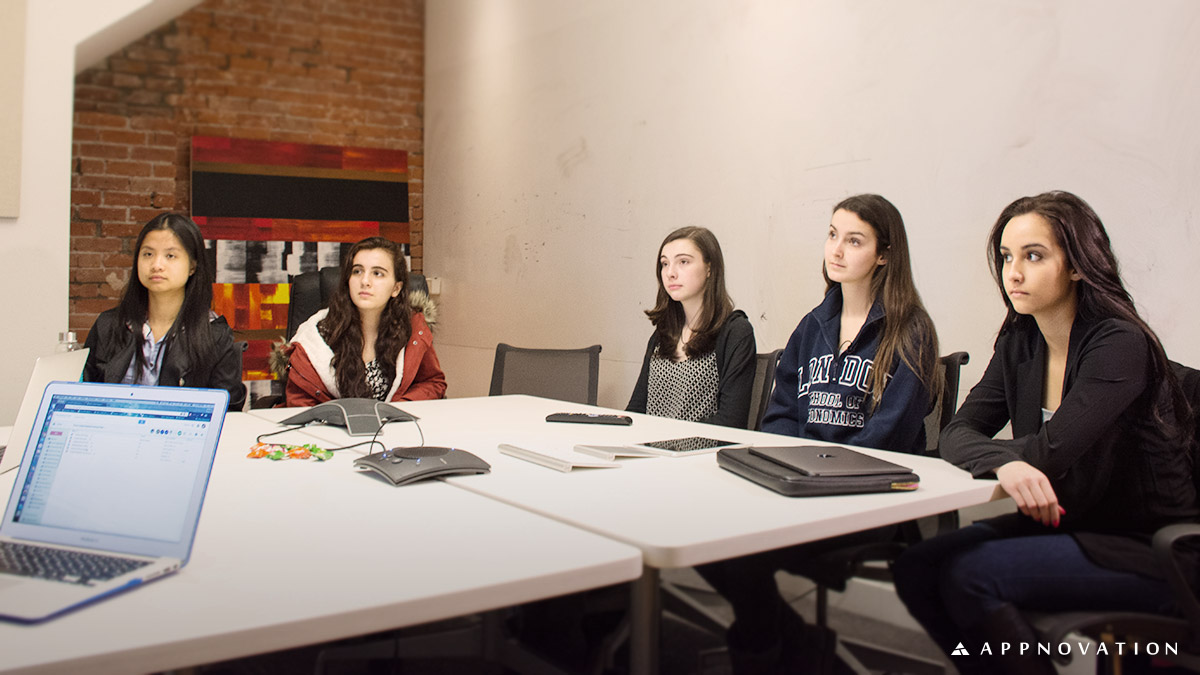 Team United Utopians brain storm with their mentors. 
"The future of women in technology won't be successful unless more girls have access to competitions like Technovation and organizations like Appnovation that are committed to promoting this cause," says Nicole.
Currently, students in British Columbia only learn basic coding in IT class. Golshid and Jasmine note that starting next year the province will be offering computer science classes, which will provide an enhanced coding curriculum. Mackenzie, Nicole, and Rachel are all looking forward to pursuing post-secondary studies in business, creative industries, and engineering. Jasmine and Golshid look forward to continuing their studies at Rockridge Secondary in the fall, with hopes to see more than 3 girls in their computer science class.
When asked about the future for women in technology, Golshid remarked, "Women will definitely be more involved; I see a bright future for us, because women are just as capable to do anything a man can."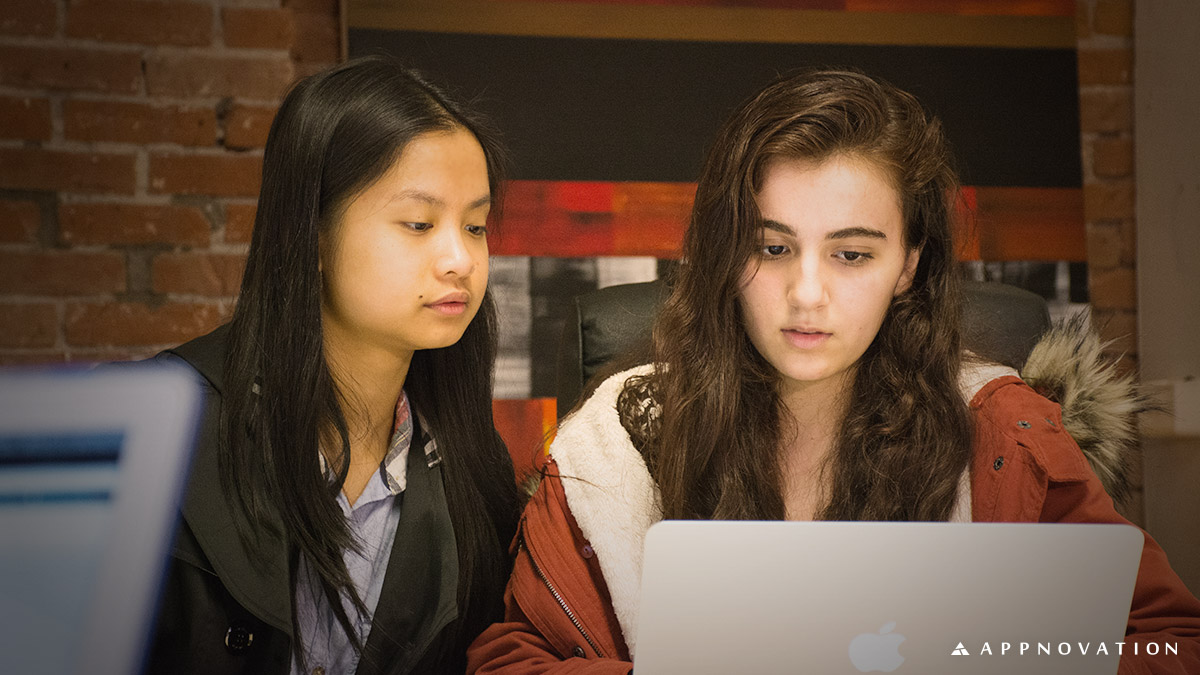 Jasmine and Golshid working away on coding their application. 
The United Utopians are working closely with Rose and Wendy to sure up their development plans, using AppInventor. Over the coming weeks the team will finalize their business plan and meet with stakeholders to ensure their application meets the criteria of its users. Stay tuned for more updates from Technovation!