The Technovation program has been buzzing in Vancouver for roughly 4 months. During this time participants have met their mentors, built the skeleton and adjoining features of their community-changing apps, and compiled comprehensive business and marketing plans. Needless to say, it's been an agile and awe-inspiring process.
Our last post was focused on the topic of the rise of women in technology; how technology was not necessarily built for, or by men. This week, as we prepare to wrap up our Technovation series, we look to our Appnovation mentors for advice on how to make it in a competitive, male-dominated industry as a passionate young woman. Are you interested in a technology-led career, or want to share tips with someone who may be? Keep reading and we'll tell you our best practices on how to make it and break it (the system, that is).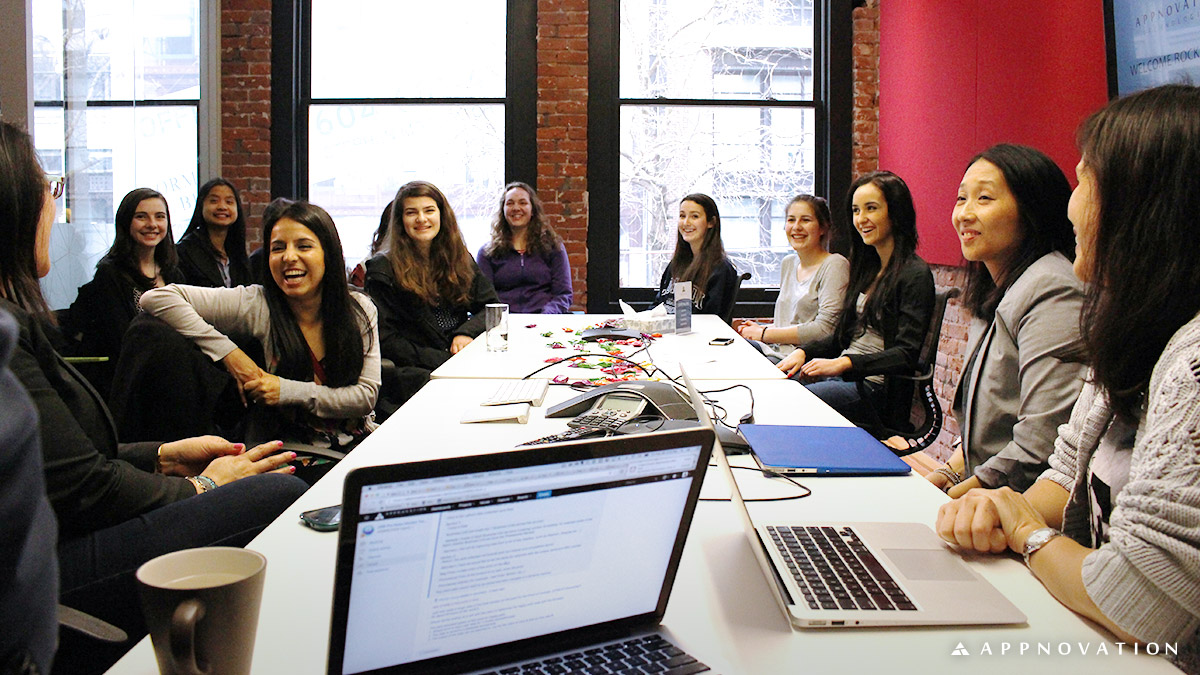 Appnovation's Technovation teams brainstorming on site. 
Top Career Tips for a Female Tech Enthusiast
1. Challenge Yourself
This tip may seem straightforward and obvious, but a lot of individuals forget to start here. Challenging yourself means fuelling your inner growth, a core value of Appnovation and it's people. Rena Yung, Team Fresh mentor, says that the power in believing in your capabilities can be sometimes the biggest factor in achieving success.
Although there might still be some barriers to entry for girls in tech, girls today have an array of opportunities that previous generations did not (i.e. Technovation and similar programs). Confidence in your abilities will translate to competence in your actions. Never think you can't do anything because you're a girl, and if you're told so, prove them wrong.
2. Get Involved
One of the easiest ways to embed yourself within a community is to sign up. This could be to a newsletter, volunteering group, weekend Hackathon, you name it, just get your name out there and get involved. This will allow you to network, meet new people and discover projects that really interest you.
Look into community groups where you're located, and insert yourself into the conversation. Hands-on experience is some of the best exploration you can do before deciding on a career path. For instance, you may discover that instead of writing code you prefer testing and providing feedback on bugs and fixes. Don't forget that the tech sector is diverse and fluid in nature; dip your fingers in different colours, and don't forget you can always paint outside the lines. 
3. Keep Your Finger on the Pulse
Team Fresh mentor, Bao Pham, believes one of the best ways for young girls to learn and grow in technology is to stay on top of trends and information. This relates to integrating yourself into your local tech community; the key part, however, is to stay active. Bao recommends resources like GitHub and Stack Overflow as a great place to source projects and ask questions.
It's important to remember to adopt a 'tech mindset' in your daily lives, advises Bao. The industry thrives from the basic theory that when you encounter a problem, the community builds a tool to address it. Bao believes this is also a great place to start for young girls wishing to build their personal portfolios in advance of seeking higher education. Get creative, get messy, and keep your finger on the pulse of issues needing solutions in your tech community.
4. Get a Mentor
Seeking advice from a professional in your desired industry is one of the greatest contributions you can make to your career development. Wendy Leung, Team United Utopians mentor, cites this as her number one tip for any job-seeking woman. Wendy mentions that your perfect mentor does not need to be in your direct school or work circle; venturing outside of these confines is a great way to get exposure to different experiences.
Mentors are great resources that can point you in the direction of possible career choices, but should also be utilized for working on key skills, such as interpersonal communication. Soft skills should not be undervalued in technology, as they are of great importance during conferences, presentations, and client meetings. Wendy advises that communication in the workplace is key, it's okay to say that you don't know everything; ask questions, that's what your mentor is there for.
5. Never Stop Improving
Building from Bao's suggestion of keeping a pulse on your local tech community, it's important to never stop researching opportunities for your learning, growth, and development. Research is a sure way to take advantage of exciting experiences and build your network. This research should go beyond local sites to using widely-known sources such as job boards, including TechVibes and Indeed, and social media. Platforms such as Twitter are becoming a new way of sourcing opportunity. Personalized, specific hashtags and user accounts are a great way of conducting research into job openings, internships, grants, scholarships and more.
Fellow United Utopian mentor Rose Nguyen recommends that girls seeking a career in technology should showcase their skills in as many ways as possible. LinkedIn is a great way to do just that. This social media platform for professionals is built to showcase your skills, competencies, and experiences, in addition to sharing your voice. LinkedIn boasts a number of public and private groups with engaging conversations, as well as the ability to share your personal brand with your followers via personal posts. Optimizing your LinkedIn profile can make you attractive, known, and found by potential employers.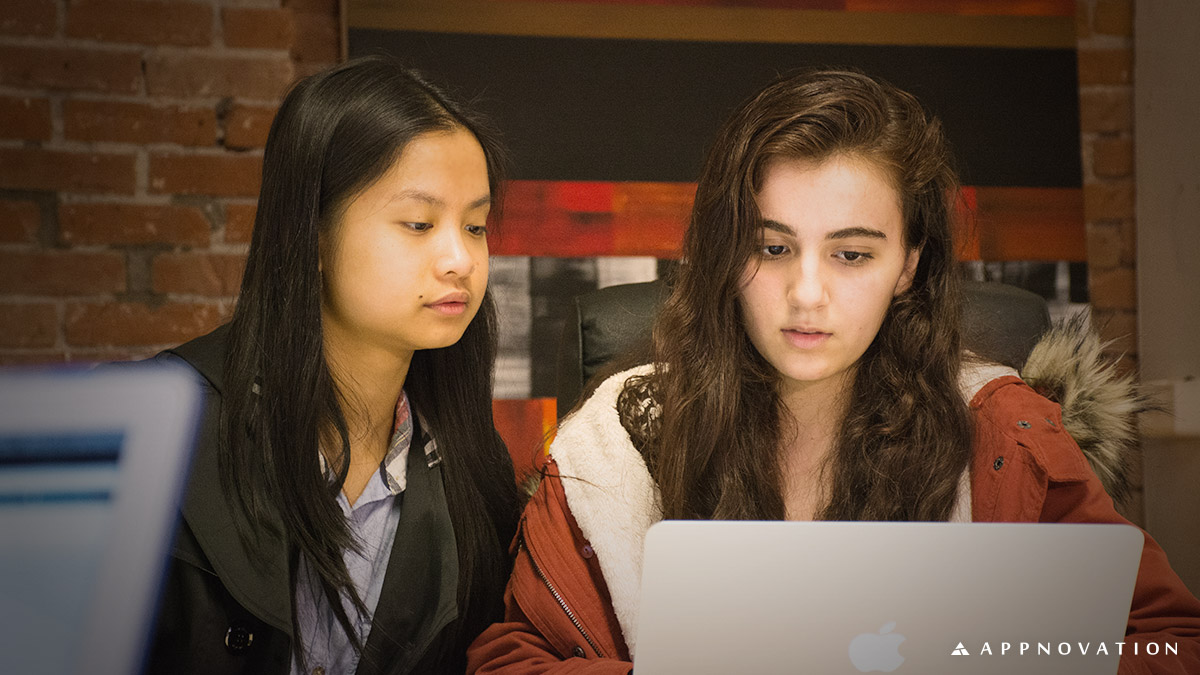 - - - - - - - -
Stay tuned for our final blog post on Wednesday, April 27th, where we'll highlight the Technovation Pitch Event at Simon Fraser University. The event will showcase teams from across the Lower Mainland, selling their app ideas to a panel of judges.
We wish our teams the best of luck, and look forward to sharing the experience with our community!