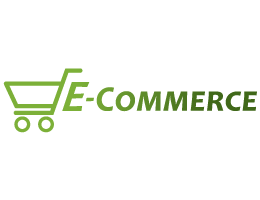 Earlier this month, The State Council of China announced it would be enacting policies to boost e-commerce (full article found here). The development of the e-commerce sector is an important part of China's new Internet Plus policy which was introduced by Premier Li Keqiang in March and is meant to help focus the nation on technology adoption to boost growth as well as help Chinese tech firms compete overseas. As a strategic long term market for Appnovation, China's e-commerce boost, and in larger part the Internet Plus policy, represent key needs of China based companies to which Appnovation is well positioned to fill. This news is also coming on the heels of Appnovation's planned expansion to Hong Kong in 2015 to better serve the APAC region.
Appnovation's open technology experts are poised to help Chinese retail/e-commerce/consumer goods enterprise level entities with their technology development efforts, having already had success creating several e-commerce related solutions in North America. Appnovation offers a wealth of expertise in web and mobile commerce needs using Drupal and HTML5 and integrating commerce platforms with other systems and applications using MuleSoft.    
Our current e-commerce portfolio includes the creation of online marketplaces for companies like Shoe X (2013 Blue Drop Award for Best Marketplace/E-commerce Website) and Cargoh, as well as development of supporting e-commerce solutions like Elle Decor's LookBook App, Kobo's Instant Reader App and Central 1 Credit Union's MemberDirect Mobile App. Furthermore, within the retail/e-commerce space, Appnovation has created open technology-based solutions for such internationally known consumer goods companies like Samsung, Reebok and Estee Lauder to name a few.    
Appnovation's open technology experts can help your company stand out from the crowd with the e-commerce solutions that are tailored to fit your needs. Our e-commerce solutions experts can develop and deploy custom multi-store, multi-lingual, open source e-commerce websites that reach millions of potential customers.