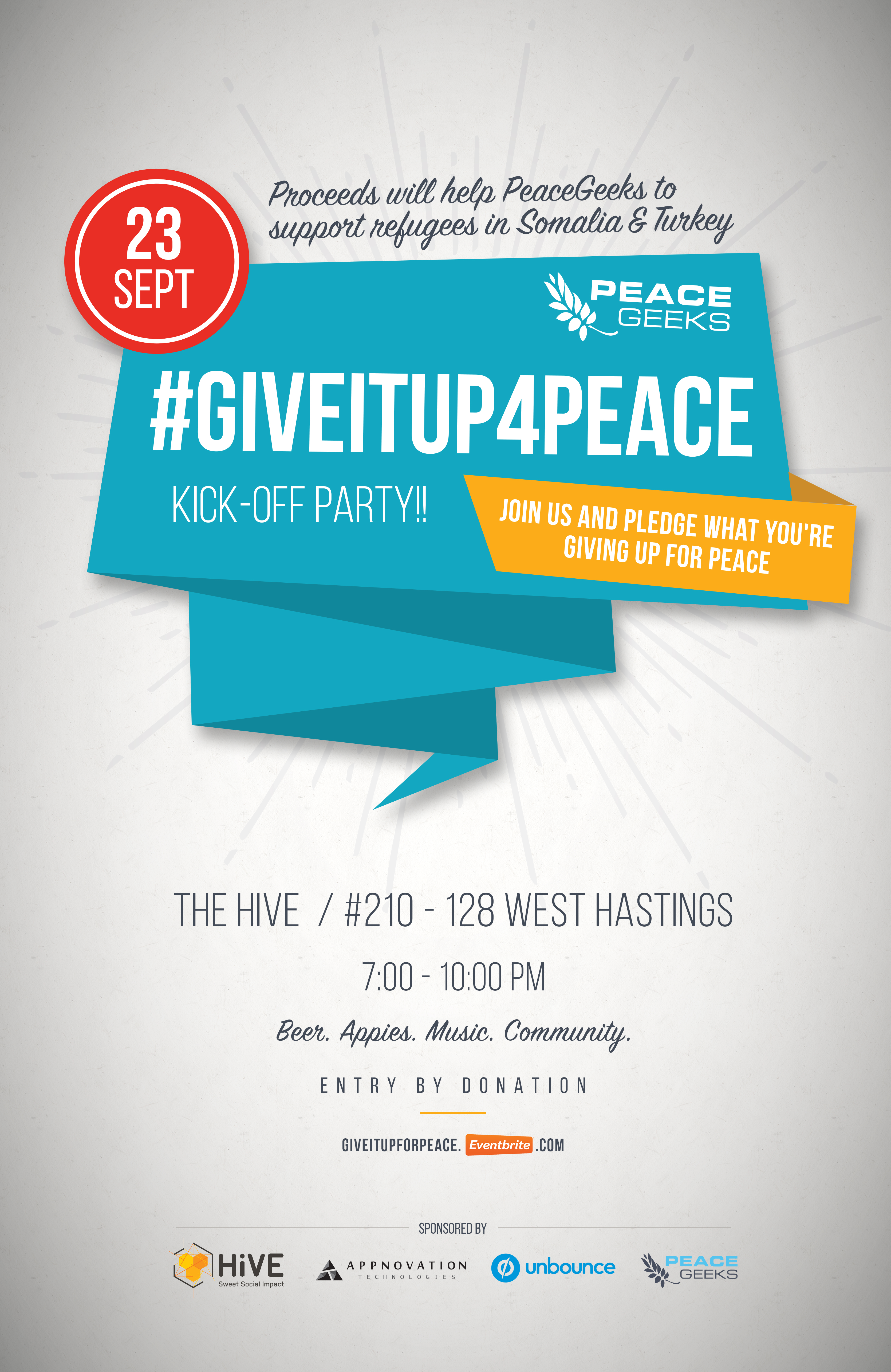 As well as being a leading provider of open technologies such as Drupal and MuleSoft, Appnovation continues to show their concurrent commitment to charitable causes. 
As part of their Corporate Citizenship initiative, Appnovation is one of the main sponsors of the PeaceGeeks drive to support refugees in Somalia and Turkey. Kicking off with an evening of fundraising and socializing, in Vancouver, on 23rd September, the drive to raise funds for this worthy cause will soon be in full swing. 
The event is on an 'entry by donation' basis, at The Hive on West Hastings St, and promises to be a great night, of which Appnovation is proud of be a part. 
Register here!