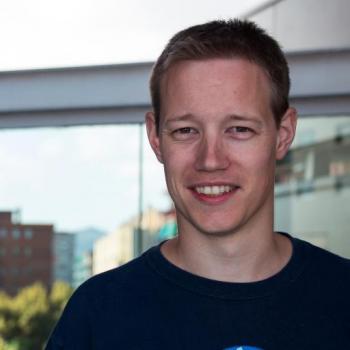 (Tim's all smiles when he talks Drupal)
Appnovator Tim MIllwood, Senior Drupal Developer, sat down with Brian Lewis of ModulesUnraveled.com to talk Drupal and Composer on Episode 151: Using Composer to Build Drupal Sites Fast - Modules Unraveled Podcast.
"Composer is for the whole PHP community. You can pull in anything PHP, it doesn't have to be Drupal specific."
Tim's experience with Drupal comes from approximately 7 years of working with the platform developing and consulting on some of the biggest Drupal sites in the world. He also takes an active role in the Drupal community, maintaining both core and contributed modules. Tim has attended several Drupalcons and he was even Co-Lead for Drupalcon 2011 based in London.
Check out Tim's blog, or find him on Twitter or Drupal.org.