Business Challenge
2019 Acquia Engage Award Winner: Leader of the Pack - Financial Services CIM Group.
After the merger of CIM and Cole Net Lease, CIM Group was looking for a collaborative and engaging partner to redesign their web experience, reflecting a new singular CIM Group site experience. 
As the central digital property of the new brand, the site needed to have a clean modern design that provides visitors a quick visual story, allowing them to understand who CIM Group is in the first 5 seconds, while showcasing CIM's community-based strategies. 
Our Approach
Engaging with their key stakeholders across IT, Marketing, and product, the Appnovation team learned about the key challenges they had with previous iterations of their website. We were responsive and passionate, enabling buy-in on decisions.  
Content strategy was developed, ensuring content was written with a web audience in mind, and creating content pages using stylized paragraphs, using the implemented content widgets through the eye of the designer that created them, resulting in an impactful implementation.
Customer Outcome
CIM now has an easy to use, modern site featuring clean design that effectively tells their brand story, especially important as they celebrate their 25th year of creating value and enhancing communities, creating comfortable places to live, work and relax; while providing necessary and sustainable infrastructure. 
The new responsive and accessible site is SEO/SEM optimized and integrates with Google Analytics to enhance data-driven decision making. The new digital experience showcases CIM's distinct story, and gives the CIM digital content team the tools they need to create and maintain best-in class web content quickly and easily.
$60 billion+
of projects in metropolitan communities across the Americas on behalf of its own account and for its partners and co-investors, creating value in projects, which ultimately enhances communities.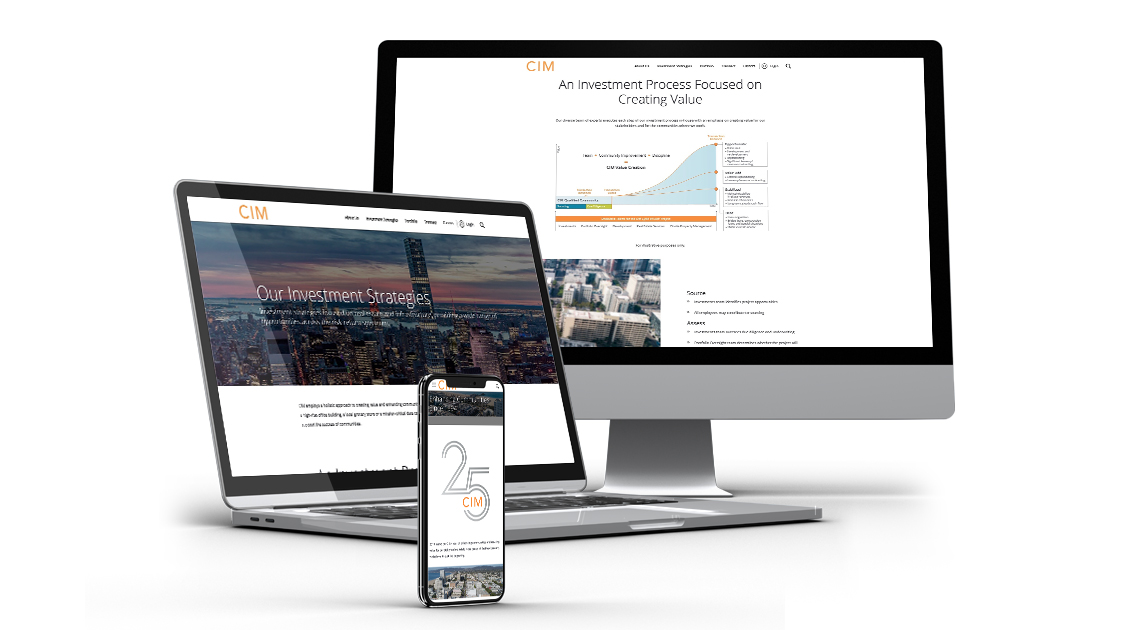 Achieving accessibility, delivering an inclusive online experience
How an apparel maker achieved better digital sales by personalizing and simplifying the online shopping experience.
An internal employee digital experience delivers greater corporate agility.