Business Challenge
Fitch Ratings is a leading provider of credit ratings, commentary and research and is considered one of the big three credit rating agencies, alongside Moody's and Standard & Poor's. To stay competitive in this space, they were looking to re-do the Fitch Ratings website. Main focus areas were on SEO performance, and the user experience around search, sector, and country. Additionally, the site had to continue to meet regulatory needs of being the primary channel to publish ratings actions, related ratings data, and regulatory content. 
Our Approach
Appnovation supported Fitch through a process of evaluating Contentful as a new CMS platform, followed by a technical proof of concept (POC) and a minimum viable product (MVP) build to prove out the architecture and marketing functionality in a highly regulated environment.
 
Customer Outcome
The Appnovation team demonstrated that they could achieve systems integration along with the control and throughput of regulated data through the POC and MVP builds. With Fitch's customers top of mind, our UI design experts optimized the UX with meaningful design development that was visually appealing and intuitive to their users.
The new Fitch Ratings website has successfully been rolled out on the Contentful platform as of March 2020.
30+
with operations in more than 30 countries, Fitch Ratings offers global perspectives shaped by strong local market experience and credit market expertise.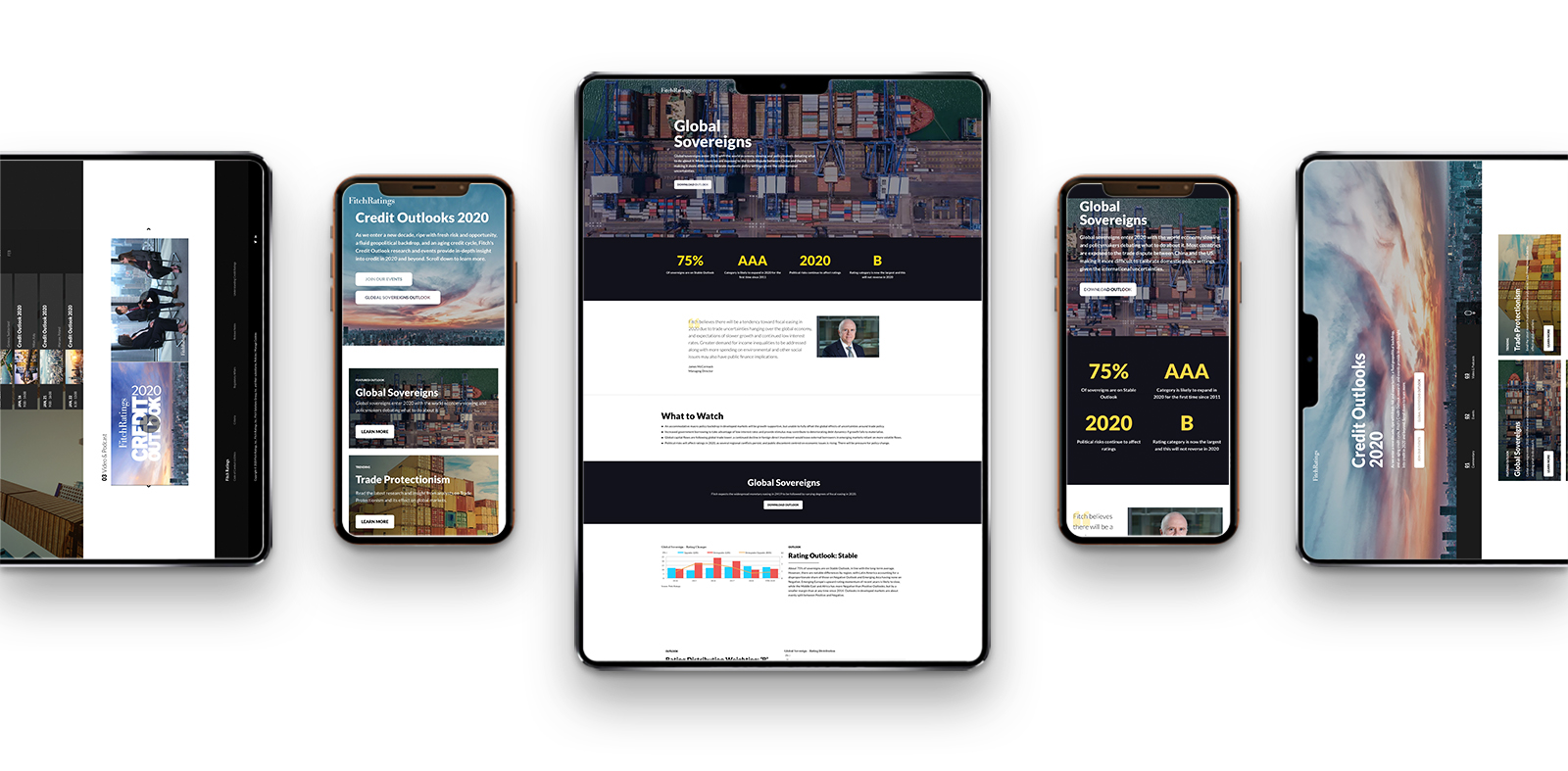 Mobile making it easier to save 1.5 Billion pounds of junk from landfills.
Opening up markets across North America for a better customer delivery experience.
A new allowance tool makes it easy for 130,000 to dole out money digitally.