Business Challenge
Frederique's Choice is one of the first online flower brands in the world.
Frederique's Choice decided to dive into the world of online sales in North America, they needed a partner to support their eCommerce experience in the United States.
Our Approach & Customer Outcome
Frederique's Choice was working with an existing eCommerce site built on Magento, a platform which included and incorporated custom modules. These were designed and implemented to route orders based on zip code, to ensure the timely delivery of fresh flowers.
The team immediately stabilized and debugged key features on the site prior to Mother's Day ensuring sales growth, as well as an improved, streamlined digital eCommerce experience for customers.
Frederique's Choice now delivers its high-end, fashionable floral arrangements to customers in North America. Customers can easily browse and order the highest quality fresh bouquets in a luxurious delivery box for every birthday and special occasion.
Image Gallery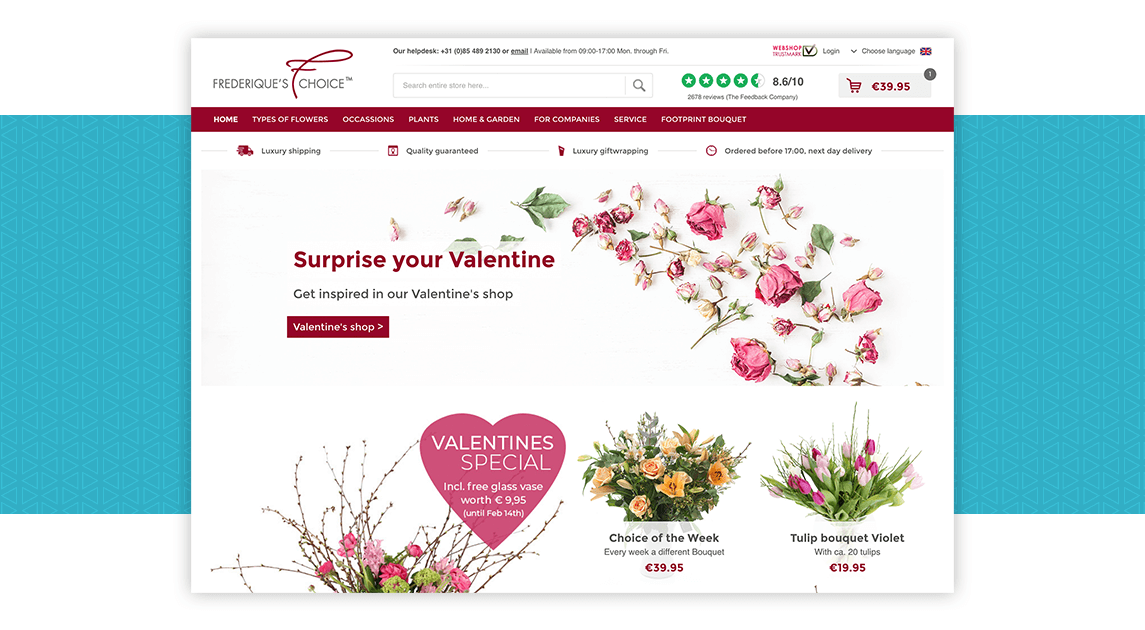 Personalizing the patient experience for a more streamlined healthcare customer experience.
Digitally transforming the patient-physician interaction for the better.
Connecting HR to deliver better employee services.