Our experts can deliver a comprehensive catalog of Magento development services, including strategy, implementations, integrations, design, migrations and upgrades as well as 24x7 support and maintenance. Whether strategic or technical, when it comes to online commerce and Magento, we know.  
Appnovation offers a full suite of Magento development and ecommerce strategy services. From the design and architecture of your Magento platform, to delivery and optimization, through to ongoing support and maintenance, our Magento developers provide enviable expertise in Magento platform. Rest assured, we know, Magento!
But it doesn't just stop there, because it is not just about building a great looking site, but about being sure that site will perform as well. So whether your enterprise is are looking to enhance site user experience, capture more revenue per shopper, increase customer loyalty, drive up profit margins, streamline cart processes, make those calls to actions more effective, and more, Appnovation's ecommerce strategy and development experts are ready to help. We have the ability to make your Magento ecommerce solution drive greater sales through strategic innovation.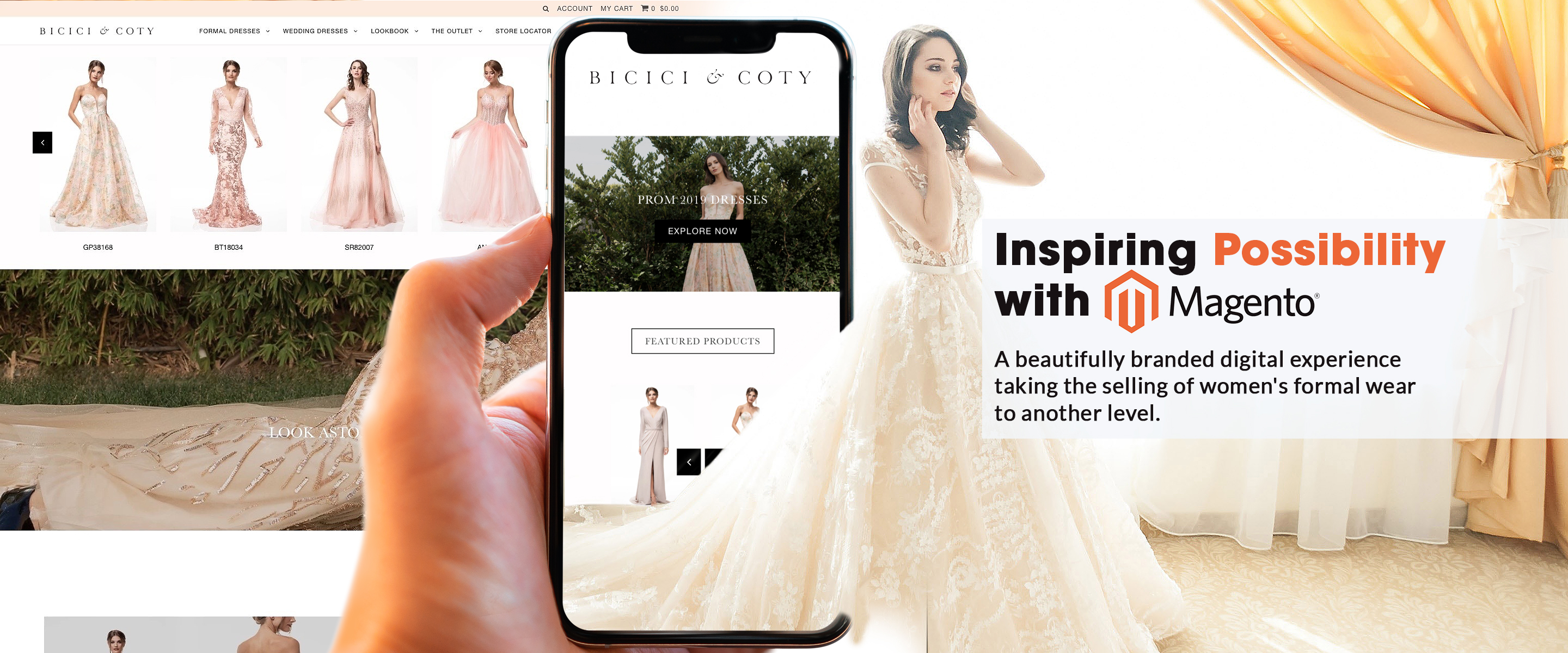 Experience Led & Outcome Focused
Shopping quotes for a Magento development project? Looking for help? Make sure you talk to us! We're known for our aggressive project quotes and very competitive rates.
Proven, Rapid, Agile & Trusted Delivery Methods
Using agile methodology, always keeping you in the loop. Streamlined delivery, cost effective engagements, designed to match your goals, your timeline and your budget.
Expert Magento Developers & Ecomm Consultants
We know Magento AND ecommerce strategy and development. We build great looking professional Magento experiences and can make the generate optimal revenue for the enterprise.
Transparent, Collaborative, Communicative
Complete project visibility and multiple open lines of communication from day one. We are available when you need us and continually updating you on your project's status.
Customer Satisfaction is our team's #1 Priority
Dedicated account manager, project manager and consistent delivery team provided. We survey all of our clients, the results of which go directly to our CEO.
Why Appnovation for Magento development:
Here are just some of the ways that we stand out as a company when it comes to what our experience is with Magento and creating ecommerce experiences.
Ability to integrate Magento with other systems and apps
Agile Magento Commerce project delivery methodology
Collaborative, transparent and communicative approach with clients
Competitive rates for Magento development and integration talent
Ecommerce & Magento strategy and consulting professionals
In-house, front-end experts: Business Analysts, UX/UI Specialists & Designers
Magento Commerce edition development and consulting partner
Offering 24/7 Magento support and maintenance packages
Results driven enterprise Magento solutions delivery
Rigorous quality assurance (QA) testing before "Go-Live" events
Shorter development times translating to lower costs for client
Delivering a green, clean, lean, innovative digital election platform for 200+ local groups.
How Nest increased sales to a million dollars on a high traffic day.
Customer-first operations get a boost from better internal digital communications.
Get in touch and get started today. We're ready!
Need help with a Magento development project? We're known for our aggressive project quotes and competitive rates for Magento development and integration project delivery. Our Magento certified developers are ready to deliver your ecommerce solution. Contact us today and request a quote!