BART.gov Drupal Migration
BART.gov Drupal Migration
The Bay Area Rapid Transit website (BART.gov) provides real-time train schedules, trip planning and fare calculation, as well as a catalogue of third-party apps for more than 400,000 daily riders. BART.gov delivers 30M pages to approximately 1M unique visitors every month, with around 20% of traffic coming from mobile devices.
Working with our partner Acquia, we migrated the BART website from a proprietary content management system (CMS) onto Drupal 7. Projects of this scale typically take between 6-9 months to complete, however the entire migration was executed in 4 months. Ultimately, the migration to Drupal 7 resulted in a timely transition from Adobe Publish, zero down time upon launch and no adverse affects to either BART customers or internal operations.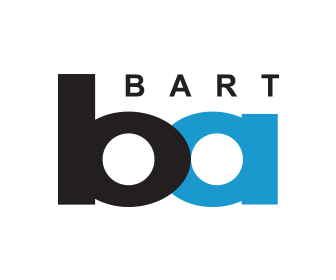 "Appnovation was selected to partner with Bay Area Rapid Transit for our website migration project from a proprietary CMS to Drupal. It was a very complex migration and we had a short timebox. Despite the overwhelming scheduling challenges, Appnovation completed amazing work: the quality of the code, the thoroughness of the testing, the high velocity in turnaround was incredible to watch."
Timothy Moore
BART, Web Service Manager - Office of the CIO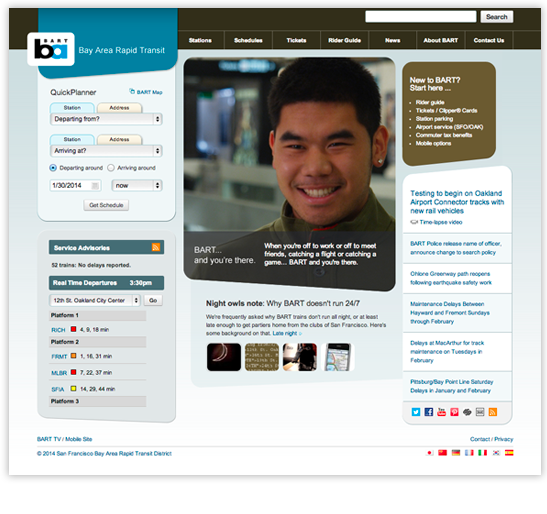 Project Highlights
Drupal migration project completed in accelerated timeframe of 4 months
Technical leadership and engagement management provided by Acquia
Leverages Acquia Cloud and Acquia Search
Supported the migration of content from 2005 to present
Migrated over both desktop and mobile browser sites (BART.gov and m.bart.gov)
Acquia Partner Site of the Year Finalist
Blue Drop Awards 2014 - Best Government Site