On Demand Solutions Center Marketing
Cisco On Demand Solutions Center Marketing
Cisco is a San Jose, California-based, multinational corporation that designs, manufactures, and sells networking solutions. Cisco on Demand is a set of services, widgets, and applications that support a proactive support experience embedded into support systems that is enriched by Cisco intellectual capital. 
Appnovation was asked to redevelop and refactor the Cisco On Demand Solutions Center (a SaaS product). The Cisco On Demand Solutions Center is a cloud-based community-centric application to support customer problem resolution while improving customer satisfaction and controlling expenses.
Cisco was looking to migrate a static HTML site to a more robust PHP driven site and for a refresh of their marketing site, focusing on a fresher look and feel, HTML5, Twitter Bootstrap and tablet and mobile support. Appnovation leveraged Cisco's existing server stack to create a site that is much easier to update, performs better and uses the latest front-end technologies. Users can now access information from a variety of devices, creating an overall better user experience.
Appnovation was selected for being a preferred Cisco partner with a portfolio of ongoing projects.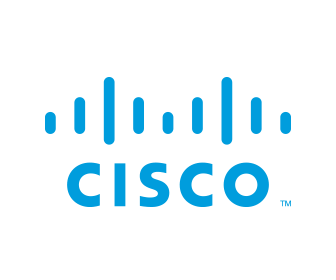 "We would like to express our sincere appreciation to all the team members at Appnovation whose hard work and dedication made this a successful release!"
Bill Jones
Cisco Project Manager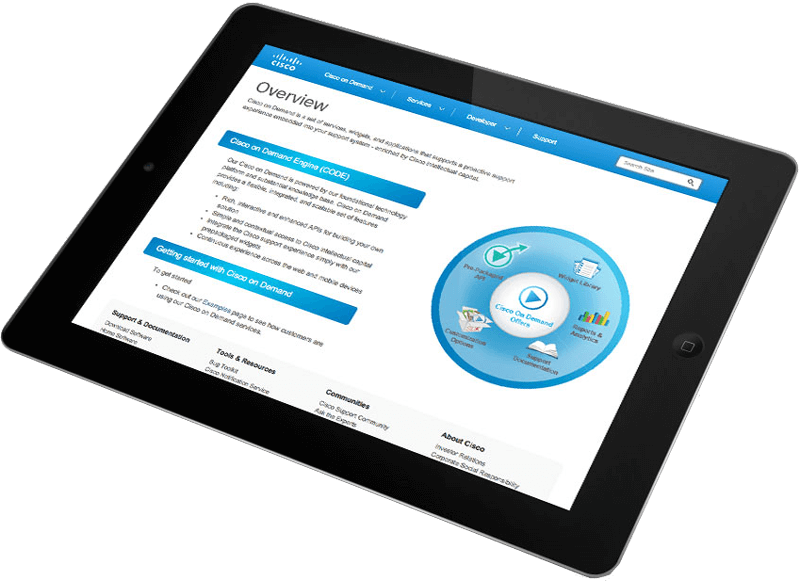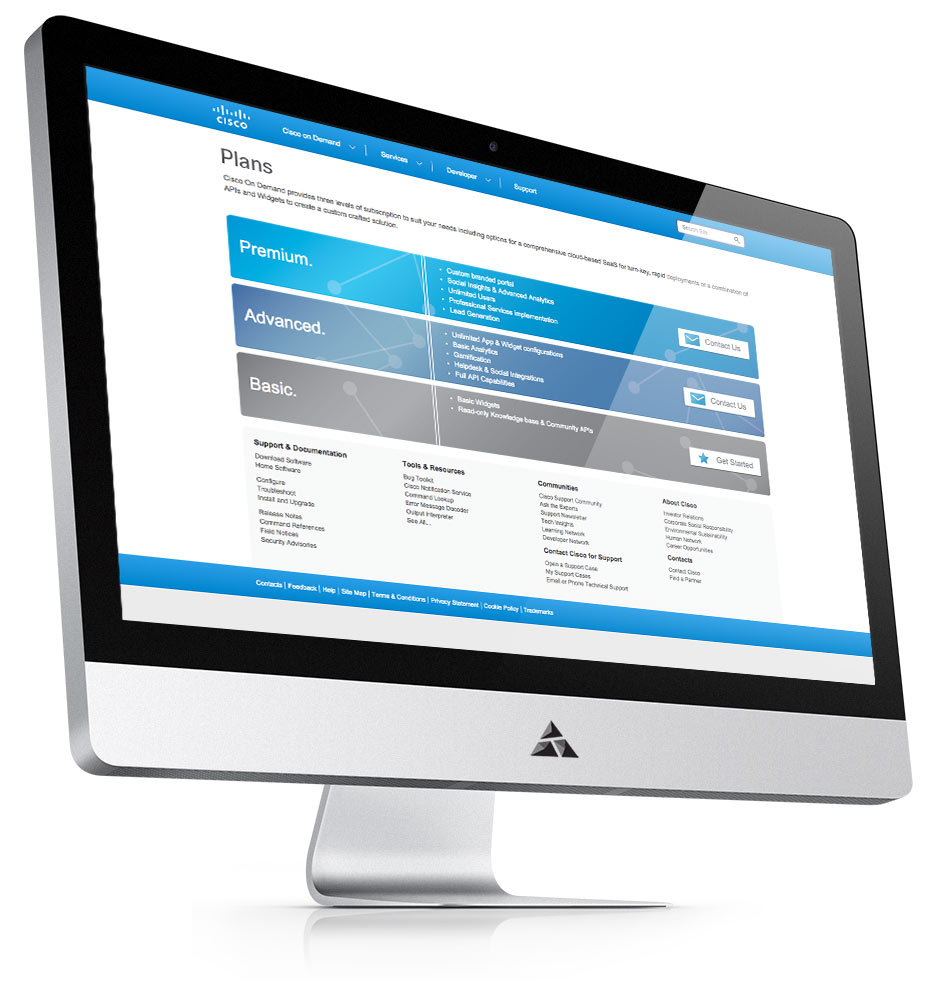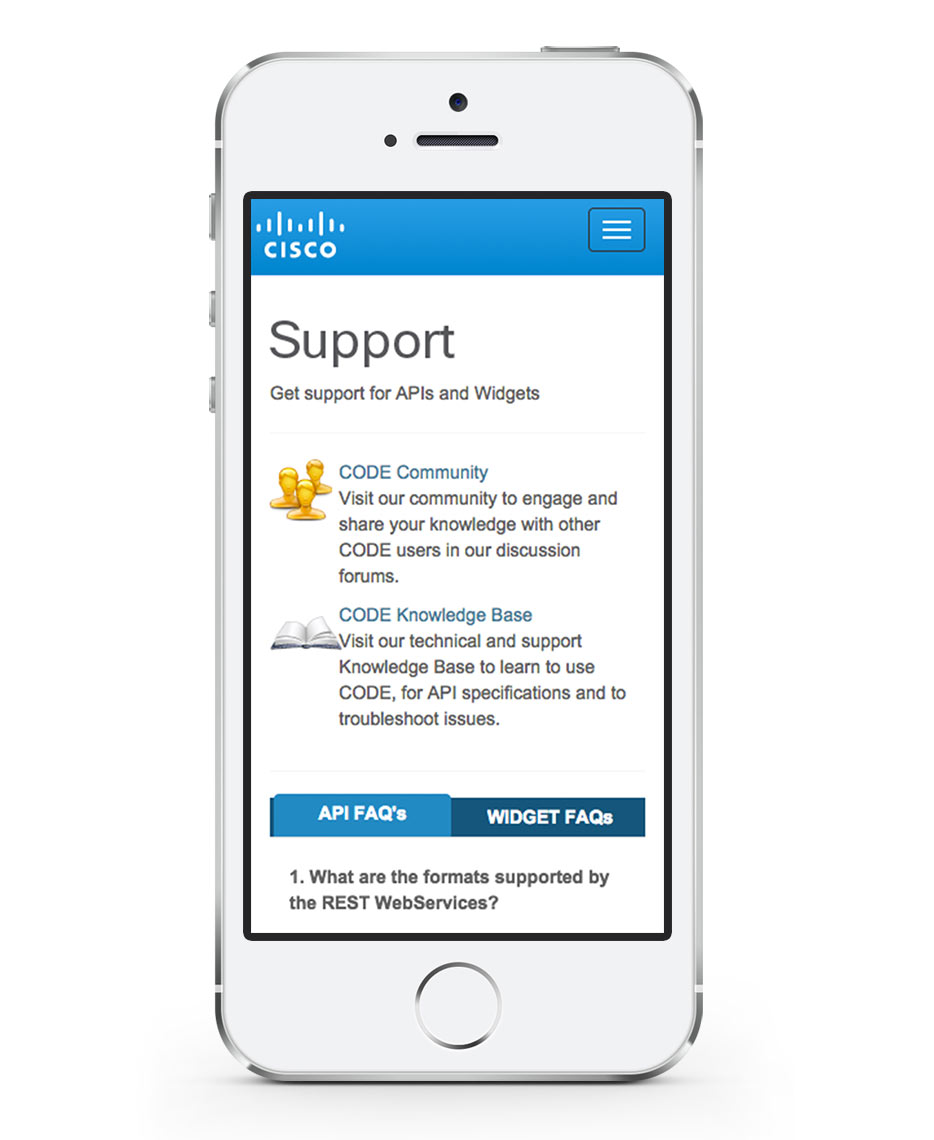 PREV
NEXT