FOR IMMEDIATE RELEASE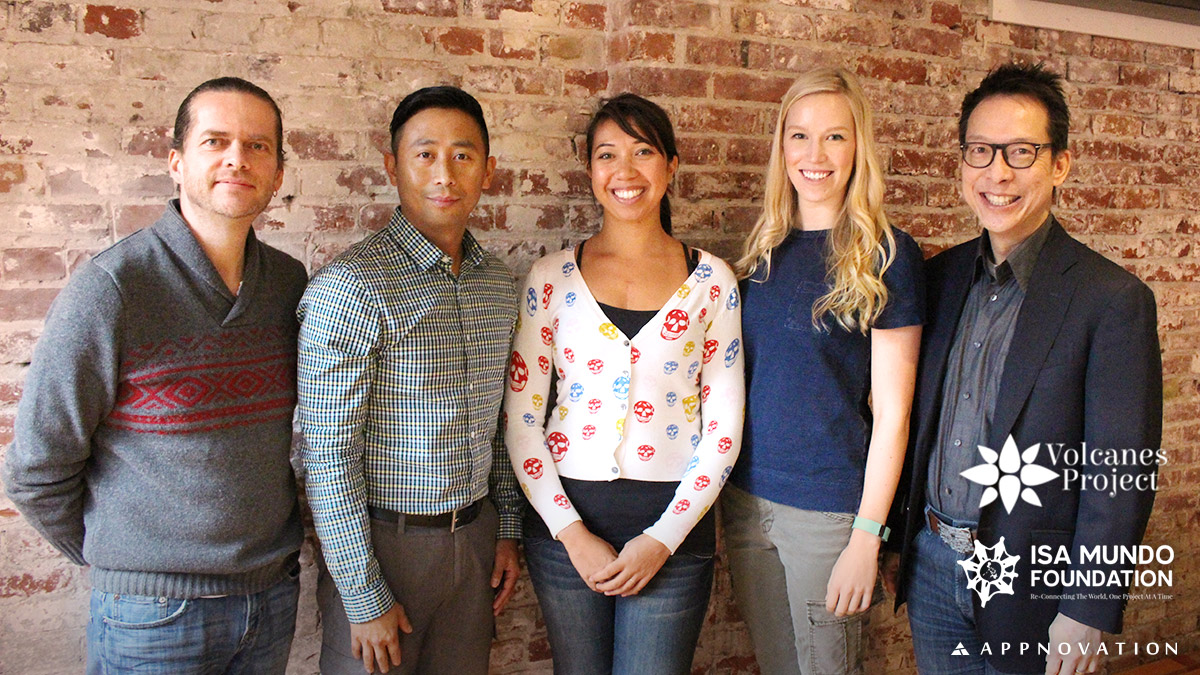 VANCOUVER, BC (March 23, 2016)  – Appnovation, the global technology-enabled services firm that delivers innovative and creative open technology solutions, is pleased to announce their partnership with The Isa Mundo Foundation, part of their Corporate Citizenship program. The Isa Mundo Foundation is a global non-profit dedicated to supporting small, local, and international projects by partnering with civil society and other prominent influencers in communities around the world. Isa Mundo has three primary portfolios of engagement: youth, environment, and educational development.
Appnovation is working with Isa Mundo on the Volcanes Community Education Project, an educational enhancement program with the mission to equip students with English and basic computer skills, and to encourage children to attend and stay in school. Appnovation will be building a web-based app for the school's teachers that will log and track attendance and academic progress of students, in addition to enabling SMS communication between teachers and parents. 
"Appnovation's passion to use their expertise and talented people to create a platform that is modern and user friendly has created an exciting opportunity for our organization to launch something new and innovative. By committing to work with the Volcanes Primary School and its teachers, parents, and students, Appnovation will not only improve access to education, but will also empower community members to reverse the situations and challenges that have hindered their progress," said Paul Lorilla, Isa Mundo founder.
Volcanes is a low-income neighbourhood situated in the mountains about 30 minutes away from downtown Puerto Vallarta, Mexico. The public school does not have a computer lab and most homes do not have internet access. By giving students necessary computer skills, the Volcanes Community Education Project gives them access to a world that would otherwise be out of their reach.
"We're excited about our partnership with Isa Mundo and the positive impact that this project will have, increasing engagement with teachers, students and parents," said Arnold Leung, CEO Appnovation. "Building the relationship between teachers and parents is so important, forming a strong foundation for the students and inspiring them to be the best they can be."
Appnovation continues to look for partners interested in using technology to create change in a variety of fields, such as health and education, by making use of foundation, government, and private funding.
About Appnovation Technologies
Appnovation Technologies is a global technology-enabled services firm that delivers innovative and creative open technology solutions. Appnovation is recognized as being a global leader in development using only proven open source software platforms, including Drupal, MuleSoft, Alfresco, HTML5, MongoDB and Hadoop. Appnovation is known for creating high performing, feature-packed web and mobile experiences as well as possessing the capabilities to deliver some of the most robust and complex enterprise-level content management, integration, Big Data and business intelligence solutions on the market. Appnovation has won over 20 awards for its technology, innovation and business success. You can learn more and visit Appnovation at appnovation.com 
###
Media Contact:
Vanessa Burley, Marketing Communications Specialist
Appnovation Technologies
1 506 799 1017 ext 112