Let's get this out of the way: the Salesforce suite is a sophisticated platform. It can be used by your sales, marketing and customer support teams to build synchronized campaigns – and can help manage your eCommerce business allowing you to craft messaging for every stage of your customer journeys. It can track your marketing and sales pipelines and optimize your workflows across your entire organization. But that's only if you're using Salesforce to its full potential, which is often not the case. 
Many companies implement it to solve one need, and never explore the alternatives that could help them automate processes, integrate with the rest of their tech stack, or increase collaboration with cross-functional teams – because they've come to believe the various myths out there, 
that Salesforce is only for sales teams, 

that Salesforce costs too much, or 

that Salesforce is too complicated. 
If you're wondering whether you've been operating under the influence of these myths, keep reading. We'll debunk some of the SFMC myths you might still believe and uncover the truth.
Myth 1: Salesforce Marketing Cloud will improve my business right away
Like any enterprise software solution, SFMC isn't a plug-and-play app that you can start using fully from Day 1. SFMC must be set up and configured for each customer so that it works seamlessly. That's not to say there aren't out-of-the-box features you can start using right away. But to truly enjoy the benefits SFMC offers, we recommend spending a little time setting it up before you start using it. That way, your organization can reap the benefits of the various dashboards and reports, use the forecasting tools, and optimize your workflows for efficiency. 
Myth 2: Salesforce is only a sales tool
Since you're using SFMC, you know that Salesforce is more than just a sales tool. The essential part of SFMC is that it integrates with all other Salesforce solutions so your entire organization can enjoy the benefits. You can share data between your marketing and sales teams and optimize workflows to increase collaboration between marketing and customer success teams. Even industries without a traditional marketing team can enjoy SFMC as you can use it as a process optimization or marketing outreach tool for internal resources. 
Myth 3: SFMC will fix your marketing problems
Marketing automation is a wonderful tool because it offloads routine activities from overworked marketers and completes them much faster. However…
If your marketing team has a data-driven qualification and segmentation process for prospects and has an established process for creating and publishing high-converting content, SFMC will elevate it. But if your team doesn't have proven processes, SFMC will not only continue that same performance level – but it will do so with more efficiency. 
Myth 4: SFMC is used to send out emails only
Nurturing prospects through email drip campaigns remains one of the most effective ways to market. SFMC can make that easier to do for you with its built-in email marketing workflows and templates. But that's not all it can do. SFMC can help optimize your lead generation campaigns through contextual sign-up forms, landing page creation, and even social media marketing campaigns. 
Myth 5: SFMC's work is done after the sale is closed
It costs more to attract new customers than to retain. Follow up with customers to help them get the most out of what they bought from you. By keeping the conversation open, you can develop brand ambassadors who'll share your products and content with their network – or engage in cross/up selling. Use SFMC to create post-sale marketing campaigns and nurture them the same way you would prospects. The options are unlimited.
Salesforce is a significant investment. Identifying your business objectives and how Salesforce Marketing Cloud can contribute to them is the most important step in decision-making – one we'd be happy to help with as a digital agency with expertise in user experience design. Reach out to us.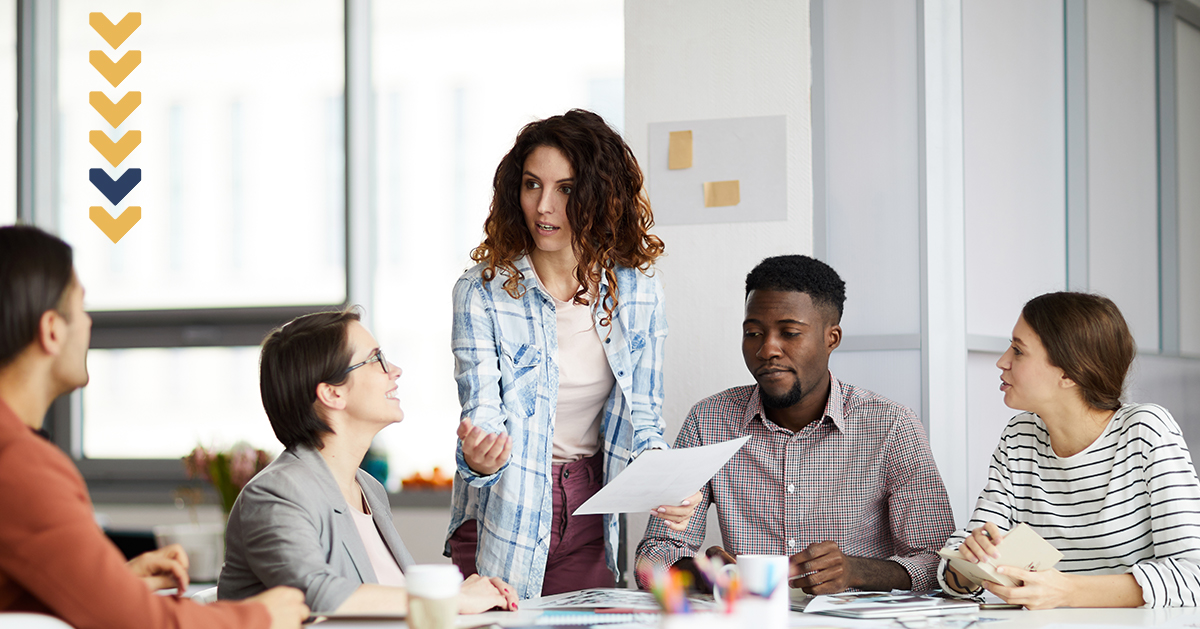 Data and Tech Drive the Future of Patient-Healthcare Professional Relationships