Raw data doesn't drive business intelligence (BI) on its own. To successfully move from Point A to Point B, you need a solid data science practice, analytics infrastructure, and complete organizational buy-in. Here, we explain how to achieve it all.
 
In today's hyper-competitive business environment, no one can dispute the value of data. It's the building block upon which business decisions are made – and the key to actionable business intelligence.
Data's undeniable value is why organizations of all sizes – across countless industries – continually invest time and resources into finding the perfect data solution. One that will allow them to achieve consistent, actionable insights – and whose user-friendly dashboards will ensure the true democratization of data across their organization.
And yet, despite these organizations' best efforts, 85% of these expensive data science and analytics projects consistently fail. 87% never make it to production and, of those that do, only 20% of their analytic insights deliver business outcomes.
There are countless reasons for these less-than-ideal results, but most of them can be boiled down to two key missteps: failure to conduct the required due diligence when building the project's backbone (or data lake); and a lack of organizational integration, resulting in low adoption rates.
Fortunately, there is a way to overcome these challenges and make sure your organization's data investment doesn't become another statistic. It involves taking a strategic approach to building an implementation roadmap, designing and building the right solution, and driving onboarding and adoption across your organization.
Here, we explain how to succeed at all three phases to democratize your data and achieve true business intelligence effectively.
 
Data visualization begins with a clear view of the road ahead
To make sure you develop a data solution and business dashboard that are well-suited to your organization and actually used by your team, it's important to really understand where you're starting from and what your needs are.
Before you even think about building a new data solution or dashboard, therefore, you'll want to take steps to understand the current state of data, identify potential risks and make a note of key solution requirements. You can do this by:
·         Conducting a data audit to determine existing data sources, quality, and completeness;
·         Auditing your current technology stack;
·         Interviewing key users and stakeholders to uncover what type of data they need to make their jobs easier;
·         Assessing your organization's capacity to manage change;
·         Understanding the different solution options and architectures available to you; and
·         Informing your stakeholders about the goals of the project, to get them on board.
These actions will allow you to clearly determine your business's data requirements, the priorities of your stakeholders and any existing data gaps. It will also help you zero in on what's working (or not working) with your existing technology, and better understand which technology tools and high-level data architecture will best suit your organization's needs.
As you collect information about your organizational data needs, use this time to gauge the temperature of your stakeholders. Pay close attention to any pre-existing barriers to change, identify internal change champions to support adoption, and focus on fostering internal buy-in by including team members in the process. This groundwork will prove invaluable later on.
Lastly, once you've conducted all your preliminary research, you'll want to build all those insights into your implementation roadmap.  This will define how you plan to address the needs of your different stakeholders, outline your solution's must-have features, and include a detailed plan of the building process. It should act as a guide for the project – helping you stay on track, mitigate risks, and manage stakeholder expectations.
 
The path to a meaningful data dashboard
With your roadmap in hand, it's time to design and build an effective – and useful – data solution. This will involve a few key elements:
A strong measurement strategy
To make sure your data solution is capable of accommodating stakeholders' Key Performance Indicators (KPIs), business use cases, and most pressing data requirements, you need a strong measurement strategy. This strategy helps ensure your data solution is measuring the information you need it to – but it also helps users understand why the metrics matter, how the different numbers and variables relate to one another, and, ultimately, how they factor into users' end goals.
A data dictionary
To make your measurement strategy as effective as possible, you need a database that defines the actual meaning of each data element, documents important data attributes, and explains the element's purpose. Because your data is likely being collected from various sources, a data dictionary will also ensure it's consistent – both in its collection and use – and easy to analyze. At this stage, it's important to make sure data from your different sources are layered into the data lake accurately.
Adequate storage
Whether you choose to store your data on-site or in the cloud, you need to make sure you have enough storage capacity to accommodate current and future needs – as well as your data archiving and recovery requirements. As you build your solution, therefore, it's critical to make sure you have the right IT hardware (including equipment racks, servers, storage devices, and network connectivity) if you opt to store your data onsite – or select the right storage software or managed services, if you choose to store it in the Cloud.
The right data ingestion technology
Finding the information you need from the large swaths of data your organization collects each day can be challenging –if not impossible – without appropriate data ingestion technology. The right technology can help your organization efficiently manage the data you collect by making it easier to access, analyze and use in business decision-making.
As part of this process, it's important to cleanse, prep, and catalog data so it's consistent. It's also essential to make sure it's configured in a way that aligns with security and compliance policies.
Quality Assurance
When you use your new solution to print up reports and guide business decisions, you want the data to be as accurate as possible – and that's where quality assurance (QA) comes in.
During this process, data testers will evaluate data sets for things like:
·         consistency,
·         accuracy,
·         validity,
·         uniqueness,
·         completeness and
·         timeliness.
The end goal, here, is to make sure that you have all the relevant data you need to drive business decisions.
A user-friendly dashboard
The final step in transforming your raw data into something capable of fostering true business intelligence is the dashboard. With a highly-relevant solution behind it, the dashboard should allow non-IT users to quickly find the information or KPIs they're looking for – and build out reports designed to strengthen business decision-making.
Understanding this, your dashboard should be intuitive to use, highly visual, and include appropriate permissions for the different stakeholder groups. Different audiences should be able to see data that is most important to them – with the appropriate level of detail – and easily view "big picture" trends, make connections and find answers to their pressing questions.
 
How to succeed at onboarding and adoption
Mapping, designing, and building a robust data solution requires a significant investment of time and money – an investment that can easily go to waste if members of your organization don't use it.
To avoid this outcome, you need to make sure all relevant stakeholders understand what the solution is, how it stands to benefit their day-to-day work, and how to use it. Ideally, you'll have already started fostering buy-in at the beginning of your implementation journey as you gathered information about stakeholder needs, their frustrations with your current system, and the important KPIs they would like a data solution to include.
After implementation, you'll want to take this communication one step further by developing a consistent communications plan that focuses on the solution's benefits – specifically, its ability to improve performance, alleviate job stress, save time, and eliminate guesswork. This should be accompanied by exhaustive training sessions for all users – with particular attention paid to team members that may not be data- or tech-savvy.
After the initial roll-out, make sure to check in regularly with users. Take time to identify any barriers to adoption, quickly remove them, and notify all relevant stakeholders regarding these changes and improvements.
 
Take the first step
The importance and impact of a strategically thought-out data solution and dashboard are unquestionable, and business intelligence cannot be achieved or advanced without them. However, these elements only make up part of a successfully data-led organization. The other part involves facilitating organizational adoption – and making it easy for all team members to access the data they need to make informed decisions.
This "democratization of data" is only possible if you design a solution that's in tune with stakeholder needs – and roll it out effectively. Our data and technology experts know what it takes to build successful, high-impact solutions – and they've led many collaborative projects. If you'd like to implement a robust solution guaranteed to move the needle on your organization's data maturity, get in touch – we'd love to help.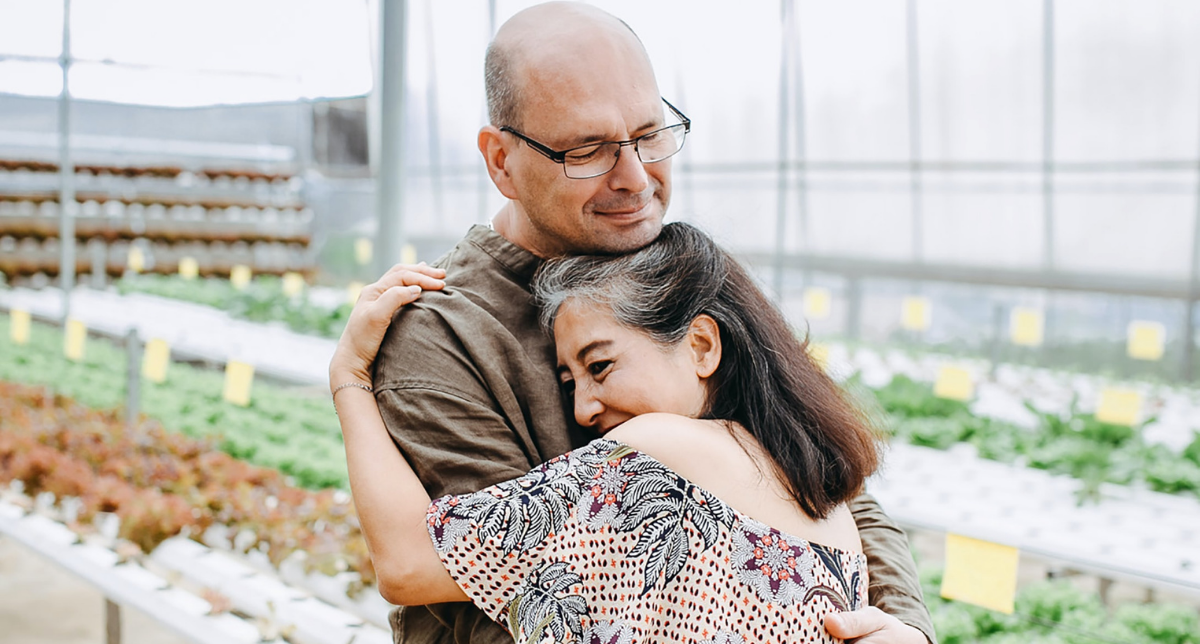 Marketing to the Silver Generation: Tailor Patient Engagement