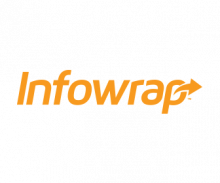 "The expertise brought to the table by Appnovation's team was key to helping Infowrap launch its native apps in the Apple App Store as well as the Google Play Store. These guys work hard, very hard. We were amazed at every point of contact to learn they were navigating our issues and helping to shape a successful product regardless of the difficult challenges that were seemingly always in play."
Senior Software Engineer, Infowrap
Appnovation is able to use advanced analytical techniques and cutting edge technology to both analyse data, and create valuable data insights.
Appnovation provides a full suite of data, analytics and insights related services and solutions to enterprise level entities looking to get more out of their data.
Appnovation is able to use advanced analytical techniques and cutting edge technology to both analyse data, and create valuable data  insights. We use this knowledge and expertise to help clients make the perfect connection with each and every one of their customers.

We know that customer loyalty is of real fiscal value to a company, which is precisely why our teams work to deliver digital, commercial and practical solutions. Our timely project delivery will ensure that you are equipped to go on making more informed decisions for your customers.
Data, Analytics and Insights Defined
Uncovering Insights
Ultimately, all companies need to use data, there's no debating that. As the old saying goes, knowledge is power, but with that said, data is something which must be used responsibly. Appnovation is a company that takes both the pursuit of data, as well as the protection of that same data, very seriously.
With the recent introduction of GDPR legislation, we are more aware than ever of how to protect client and customer data, but we still consider data to be critical to our understanding of digital solutions for clients. When our teams uncover insights, we do it thoroughly, responsibly, and with a view to using it in a way that benefits our clients.
Appnovation focuses on elements which include:
Multi-channel behavior
Segmentation
Predictive analytics
Marketing and media effectiveness
NLP and machine learning
Analytics and big data platforms
What is Data, Analytics, & Insight?
The growth of big data, advanced analytics, cloud computing, visual reporting, and digital engagement capabilities is creating new opportunities. Data, Analytics, & Insight are the activities related to collecting data and applying analytics to deliver insights in order to better understand an environment and uncover actions needed to grow and/or streamline a process/business.
What is Data?
Data is information collected from users or applications during normal operations. In today's world, a multitude of data points are collected and stored. However, data by itself doesn't reveal much about the state of a process/business unless it can be interpreted and understood. That's where analytics comes in.
What is Analytics?
Analytics is the activity of discovering, interpreting and communicating patterns or outliers in the collected data in order to provide meaningful insights and improve business performance.  
What is Insight?
Insight is the value obtained from applying analytics to data to understand the inner nature of things, telling stories with data and/or uncovering areas for opportunities.
Because of the numerous and different types of databases, applications, systems and NoSQL data stores, many organizations are finding the current state of their data to be complex, unreliable, inconsistent and not easy to work with. This can often lead to misunderstandings, lack of trust, disorganization, errors, low utilization and, ultimately, poor decision making.  
Getting this sorted, with a seamless digital solution, is where we come in…
Appnovation works with its client's to create a complete data architecture road map that is foundationally based on best practices, industry standards and latest proven techniques.
It is this road map and architected structure that gets your enterprise's data to a reliable and much more usable state because it employs a strong modeling methodology that brings adaptability, predictability and consistency to even the most varying of environments.
Appnovation's data warehouse consultants can help your enterprise better manage and leverage its data,  by providing a more powerful, scalable and robustly architected environment to handle the growth in variety, volume, integrity and velocity of data.
Specifically, we can help with the modernization of your data warehousing infrastructure by improving performance and ease of use for end users, enhancing functionality, decreasing total cost of ownership while making it possible for real-time decision making.
Our data warehouse specialists evaluate, install, configure and implement high-performing, feature-packed, fully scalable data warehouse solutions. Our solutions are designed and developed to be flexible, secure and very robust, with future add-on capacity available so as to avoid unneeded costs up front due to over-provisioning. 
Specifically our our data warehouse experts can help organizations in a variety of ways when it comes to their data.
Data migration can be a risky proposition to undertake, but is most definitely a critical part of any program that involves change. The need to migrate data happens all the time, whether due to storage upgrades, vendor changes or storage transformation projects, so its imperative enterprise level entities are sure about their chosen solution.
Our vast experience has shown that a smooth content migration is an important part to the success of any project, usually requiring collaboration among different stakeholders.
Appnovation can take care of the entire migration process from strategy, development, documents and content. Our experience has shown that these are important part for the success of the project.
These aspects usually require collaboration among different groups, while always maintaining the branding and message consistency across sites - which can impact the  workload required.
No matter the data format (file, block, object, cloud, etc.) or the location of it, Appnovation's data migration consultants can help with getting your organization's data where it needs to go.
Our experts use proven methodologies that include industry specific best practices and adhere to legal requirements and data privacy standards.
Data migrations performed by our professionals are executed quickly and seamlessly, always prioritizing security and certainly at the top of the requirements list, as well as ensuring non-disruption and flexibility as a core part of the process.    
Data Visualization and Advanced Analytics
Appnovation is one of the top data visualization companies in the marketing providing a full suite of data visualization services delivered by experienced and professional data visualization consultants.
Same page, right time. Every time...that's the Appnovation way. We are all about running your business from your mobile platforms, all with stunning data visualisations.
Appnovation is all about delivering your digital solutions, by bringing together data, systems, and people in a fully-interactive, easy-to-use environment, incorporating shared visualizations of all data from across your organization. Ultimately, we look to deliver a digitally-connected business.
As part of our digital solutions mission, we seek to combine and align every component of a company's data ecosystem, with real-time dashboard visualizations, connecting everyone and everything within the company.
With the drive of our team, and close collaboration about your requirements, you can expect to end up with a truly digitally connected organization, where everyone knows more, allowing for a more streamlined workflow, and enhanced productivity.
Our in-house experts are all about solutions, making your maximum benefit, our minimum requirement. We manage all technical, service and commercial aspects of migrating your legacy systems to the cloud, which ensures that your data and software is migrated seamless and safely, and fully integrated with your new cloud infrastructure.
Our comprehensive business continuity and disaster recovery plans are fully tested and validated, ensuring that our team is satisfied and confident that the migration has been successful, before we hand it over to you for rigorous testing.
Thanks to our solutions-driven approach, we are also committed to changing your local setup, where needed, to connect to your new cloud infrastructure, with a promise to  make sure that everything is running smoothly and effectively before your legacy set up is terminated.
Benefits of Appnovation's Expert Cloud Migration Service
Helps map your services to realistic deliverables.
Access to our experienced team (with global migration expertise)
Solutions to help you migrate faster, mitigate risks, streamline your cloud on-boarding
Project plans designed to speed up your return on your investment.
Machine Learning: Data Into Insights
Simply put, machine learning is a type of artificial intelligence (AI), designed and developed to enable computer programs to have the ability to learn without being programmed. With pre-trained models and a service to generate your own tailored models, we offer clients both expertise and choice, ensuring that your solutions are  fast, scalable, and easy to use.
As a company of machine learning innovation, we see how this both enables the development of intelligent computer systems, that can teach themselves to modify and develop when exposed to new data, as well as the potential that has for businesses around the globe.
Perhaps most significantly, machine learning is an important technology platform shift designed to help businesses shape their way forward in the digital age and space. Appnovation is a company that leads, and machine learning has given us another arena in which we can develop and deliver digital solutions, ultimately providing new value for clients.
Our teams are experience in implementing machine learning in a way that helps businesses turn data into insights. 
Machine learning use cases include:
Predictive Analytics:Forecast future events through analysis of historical data
Planning and Optimization: Automating complex decisions and trade-offs
Perception and Situational Awareness: Understand and respond to visual, physical and auditory stimulus (using image recognition, speech recognition, and natural language processing)
Our full suite of machine learning strategy and implementation services can create value for your business.  
Appnovation believes in a collaborative approach, enabling us to work closely with clients to deliver digital innovation and solutions across the digital ecosystem, while only using leading IoT platforms. Our team of experts leverage these technologies through strategic experiments. connecting historical data to predictive analytics engines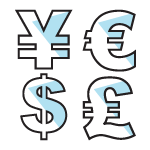 Competitive Rates & Project Quotes
Shopping quotes for your next data analytics project? We offer competitive rates for our data, analytics and insights professionals and are known to quote aggressively on data-related projects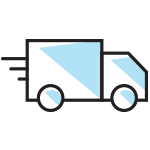 Proven, Rapid & Trusted Delivery
Using agile methodology, always keeping you in the loop. Streamlined delivery, cost effective projects, designed to match your goals, timeline and budget.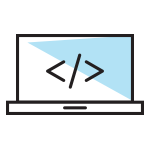 Professional Data Analytics Services
Our data analytics experts help organizations strategize, build, implement, integrate and test custom data solutions, delivering a digitally-connected business.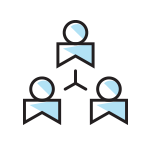 Transparent, Collaborative, Communicative
Complete project visibility from day one, working with you, and for you. Using email, phone, chat, Skype, and Google Hangout for clear, constant communication.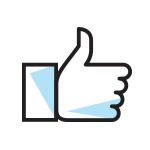 Customer Satisfaction is the Priority
Our clients are happy, thanks to dedicated account and project managers, consistent delivery teams and open communication lines. We know because we ask.
Why Customers Choose Us For Data, Analytics and Insights
Agile data analytics project delivery and development methodology
Collaborative, communicative and transparent client-focused approach
Competitive rates for Big Data architects, developers and consultants
Cross-functional team of 300+ experts based in North & South America, Europe and Asia
In-house, front-end experts: Business Analysts, UX/UI Specialists & Designers
Offering full suite of data, analytics and insights related services and solutions
Proven track record of successful project and engagement delivery
Rapid, cost-effective project delivery saving customers money and time
Thorough quality assurance testing before "Go Live" events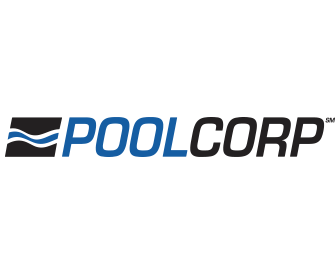 Featured Data, Analytics & Insights Project
POOLCORP Site Redesign
POOLCORP
Operating in over 300 locations worldwide, POOLCORP is one of the world's largest wholesale distributors for swimming pool supplies, equipment, and leisure products. POOLCORP currently owns over 50 we...
Get In Touch & Get Started Today. We're ready.
Our data, analytics and insights experts deliver top notch and custom made data solutions that can be easily scaled, are completely secure and built to be integrated with other systems and applications. Our data, analytics and insights professionals can also provide unparalleled expertise to organizations looking to get more actionable information from their data sources. Furthermore we offer assistance with data and cloud migrations.  
Appnovation is all about delivering your digital solutions, by bringing together data, systems, and people in a fully-interactive, easy-to-use environment, incorporating shared visualizations of all data from across your organization. If you have a project or need some help, get started by contacting us today. Fill out the form, email us directly at contact@appnovation.com or call us at one of our many office locations around the world.