Thinking globally and acting locally is an important part of the holidays. As part of our Corporate Social Responsibility program's Holiday Giving Campaign, each of Appnovation's offices participated in charitable giving initiatives focused on children, donating to local children's hospitals or other related organizations. 
Our Vancouver team kicked off the holiday season by hosting a wine raffle survivor style with all proceeds going to the BC Children's Hospital. The 'Survivor' style reverse raffle was a hit, with many Appnovators eager to donate more money to get back into the game and back on the Island! 
The tribe has spoken. Lots of wine > $1M
Guma loves a nice bold red over the holidays. 
BC Children's Hospital is a leader in general and specialized pediatric services, and is the province's foremost teaching and research facility for child health. Getting pokes and prods, waiting for surgery, and dealing with the day-to-day at a hospital can be challenging for anyone—but especially a child.
The Child and Youth Therapeutic Services team incorporates play and other fun activities into a child's care to maintain their well-being and promote healing, helping to provide a bit of normalcy to the hospital experience. We raised over $2000 in toys and cash donations, giving the team the freedom to shop for the toys that will best meet the needs of the wide range of ages they care for.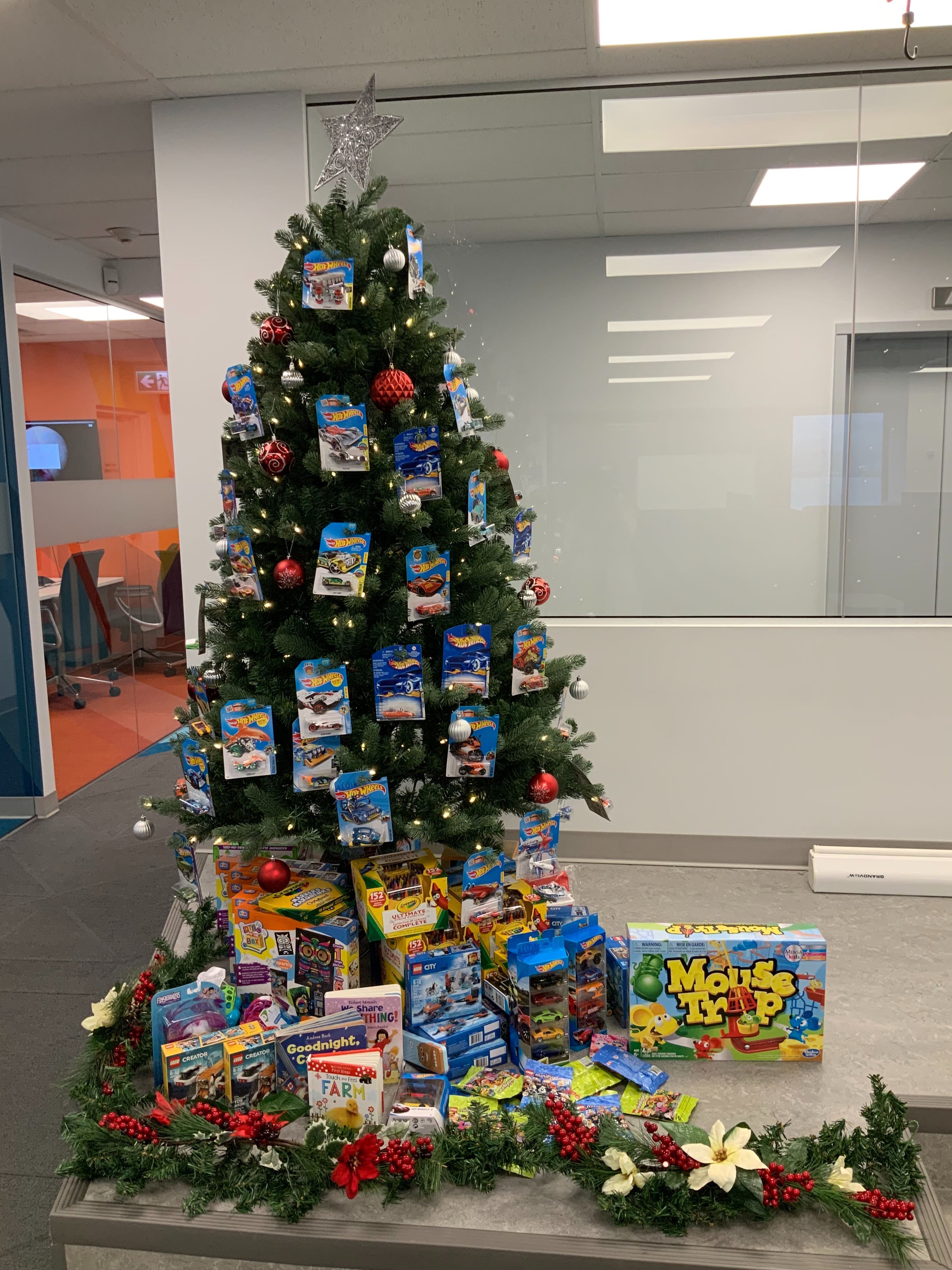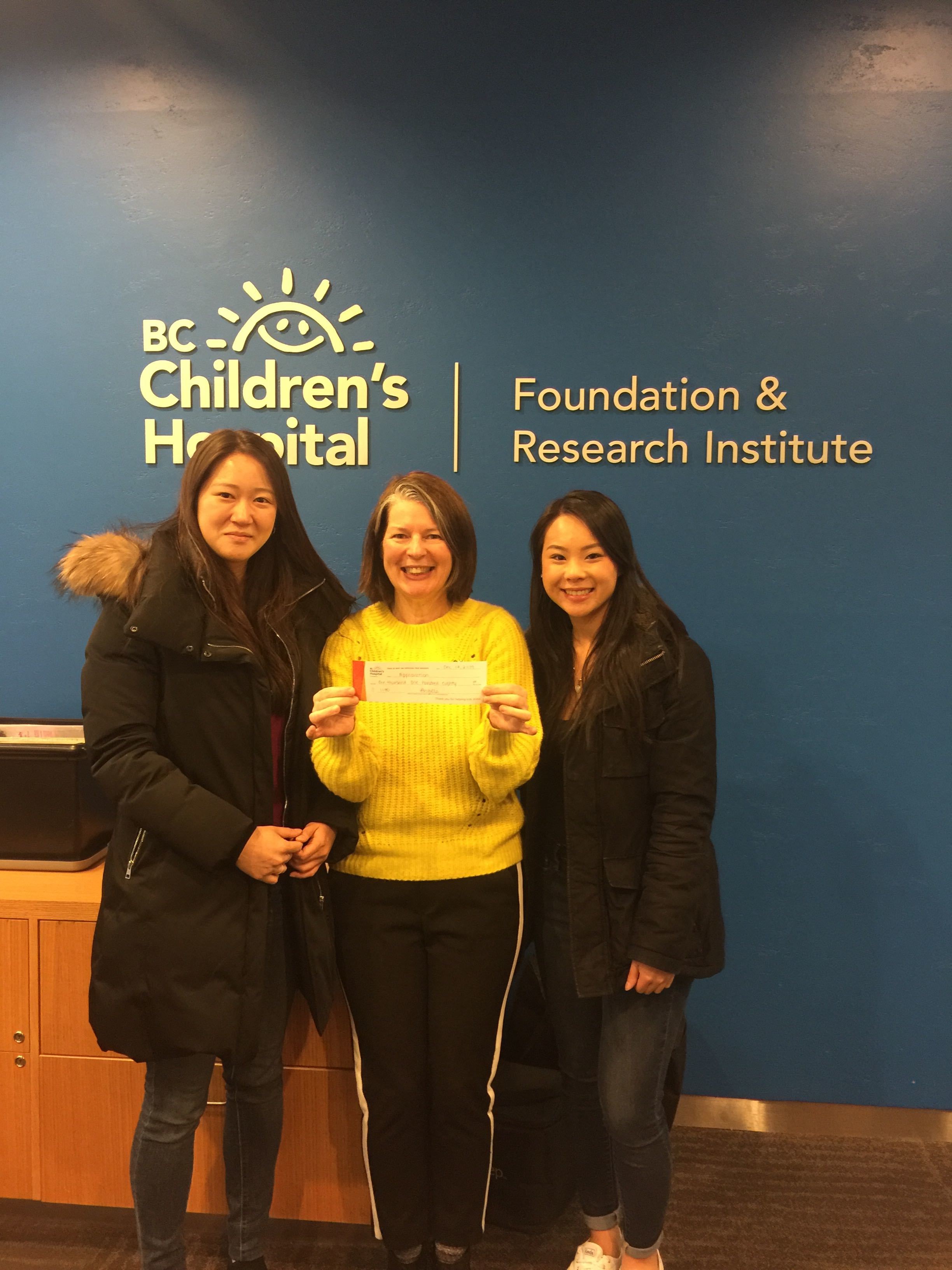 Appnovation UK took part in a toy drive for Noah's Ark Children's Hospice, who provides support for babies, children and young people with life-limiting or life-threatening conditions and their families in North and Central London and Hertsmere. 
The Ark is a home-from-home for children who are seriously unwell, giving them the time and space to be children and not just patients. It provides an inspiring space for relaxation, adventure and for children and their families to connect with others facing similar challenges.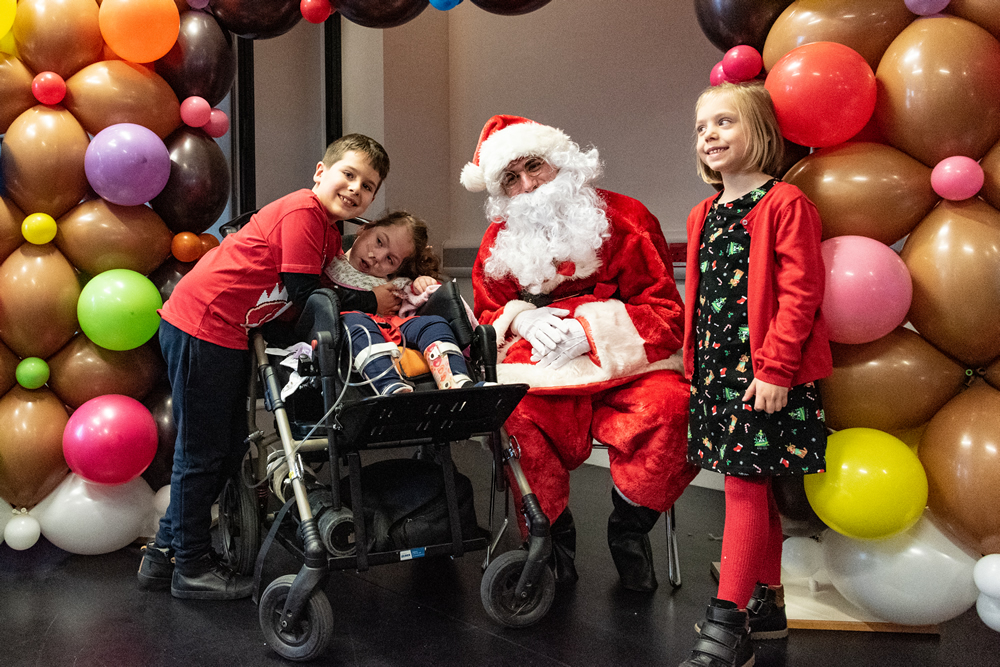 Our Montreal office collected toys for the Montreal Children's Hospital. The MCH is a special blend of caring, innovation, uncompromising standards, and dedication to public service that has characterized the institution since the beginning.
The Child Life Department at the Montreal Children's Hospital helps children, youth and their families cope with the healthcare experience by offering developmentally-appropriate activities, opportunities for play, preparation for medical procedures and emotional support. 
Hospitalized children and teenagers need toys and activities throughout the year. Toys and other items donated by the community help us provide recreational activities and celebrate special events.
The New York office supported The Marine Toys for Tots Program, collecting new, unwrapped toys to distribute to less fortunate children at Christmas, helping bring the joy of Christmas and send a message of hope to America's less fortunate children. And what says Christmas more than tacos? To help encourage toy collection, the team held a Taco for Toys event at the office.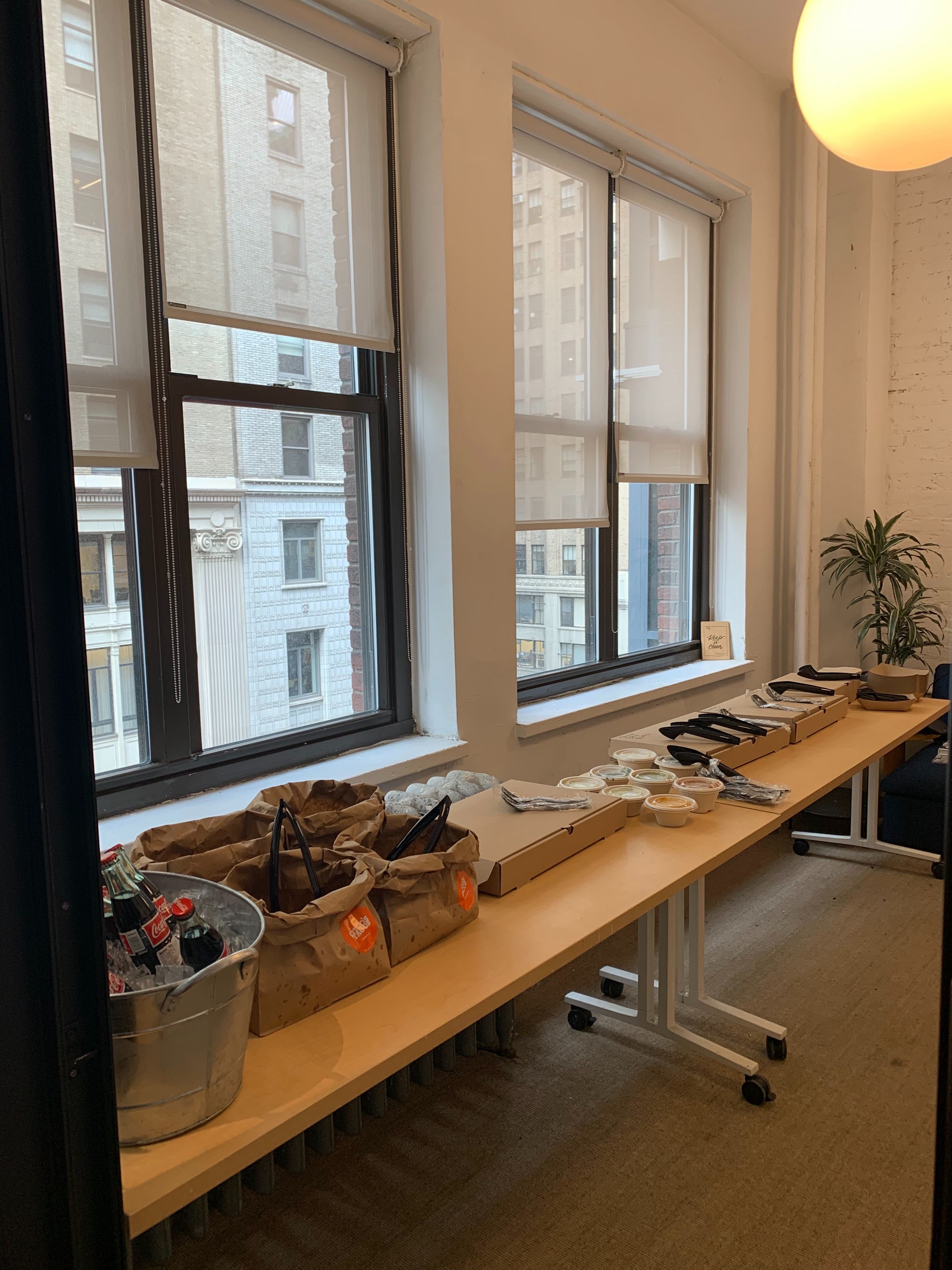 In Saint John, we teamed up with our office mates at Cardinal Path to deliver even more impact. Working with Partners Assisting Local Schools (PALS), Our team was sent a wish list with a family's needs and wants, that included the basics for most of us: socks, underwear, mittens, hats, PJs, and toys to open on the big day. The SJ team worked together to purchase and wrap these gifts for the family.
Saint John has one of the highest child poverty rates in Canada. The city also has the highest percentage of children in low-income families, ranking last among 57 'Cities Reducing Poverty' communities.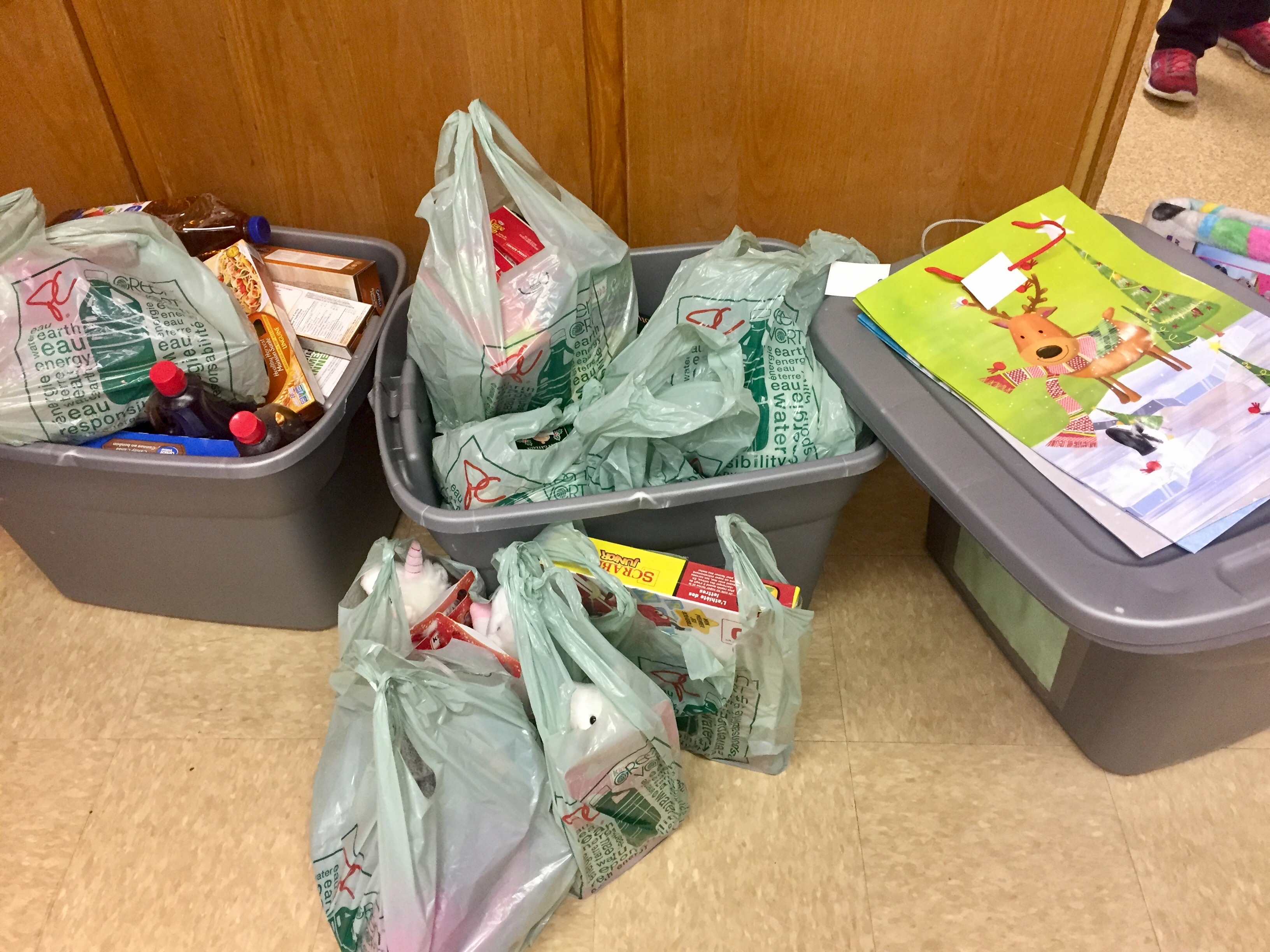 ​
Bins full of groceries and gifts for the sponsored family!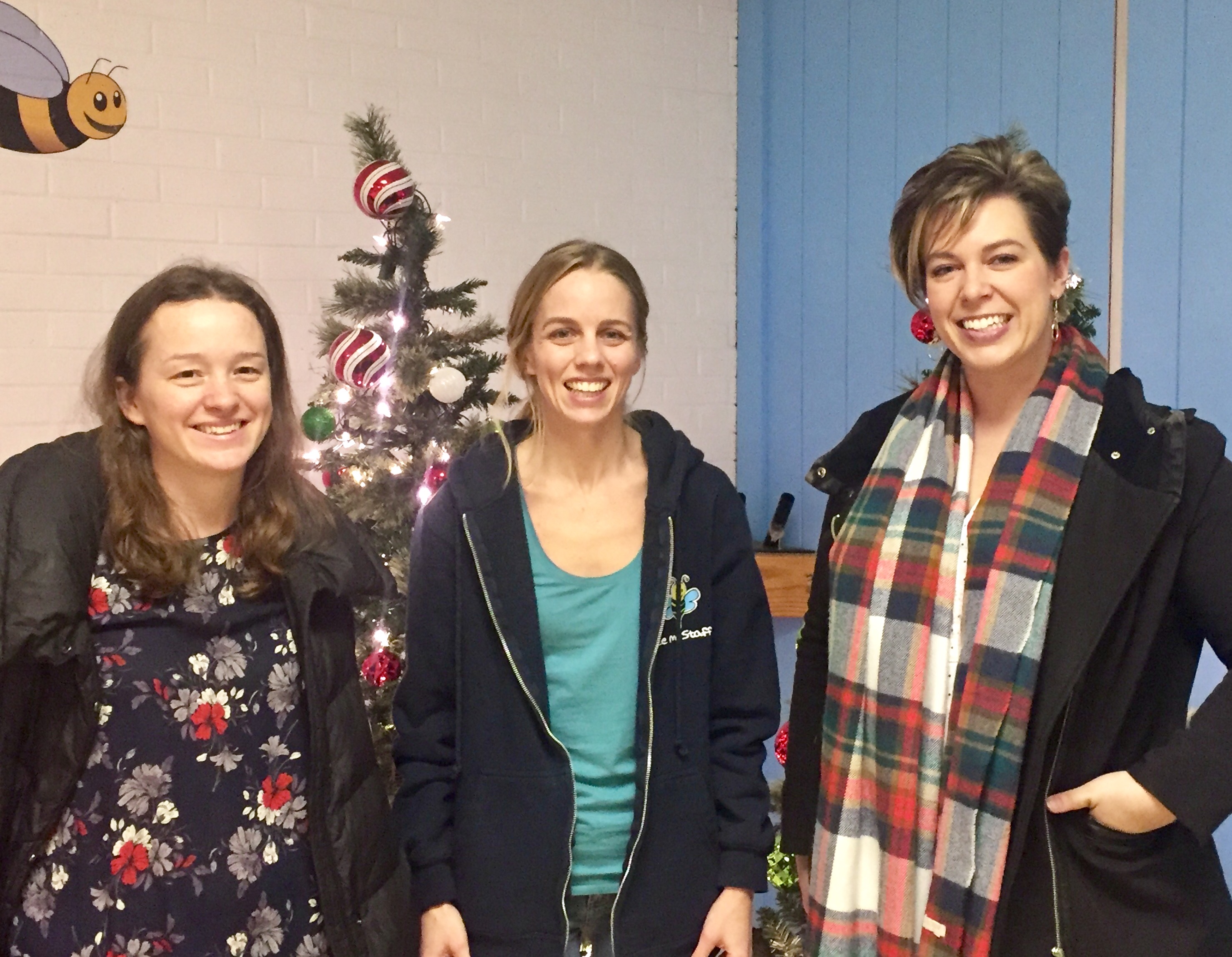 ​
Dropping off the goods to our PALS coordinator Caitlin!
In addition to our offices donating to their local communities, Appnovation also supported Heifer International to provide gifts that inspire change, create opportunity and provide hope for those in need in 21 countries around the world. 

Heifer International works to end hunger and poverty by supporting and investing alongside local farmers, their families and children in their communities, creating lasting change from the ground up.

Gifts included:
Alpacas, sheep, ducks, chickens and water buffalos: Giving an animal is like giving someone a small business, providing wool, milk, eggs and more. Animal donations can provide families a hand up, increasing access to medicine, school, food and a sustainable livelihood.
Water for Life: Families don't have to hunt for water, and their children have more time for school and no longer have to worry about water-borne diseases. With better access to water, they can water their crops and livestock. This in turn leads to greater yields that the family can sell, and their income increases tremendously.
Send a Girl to School: educating and empowering young women, giving every girl the chance to fulfill her potential.
This snowballs into a cycle of change, helping entire communities become happy, healthy and hopeful.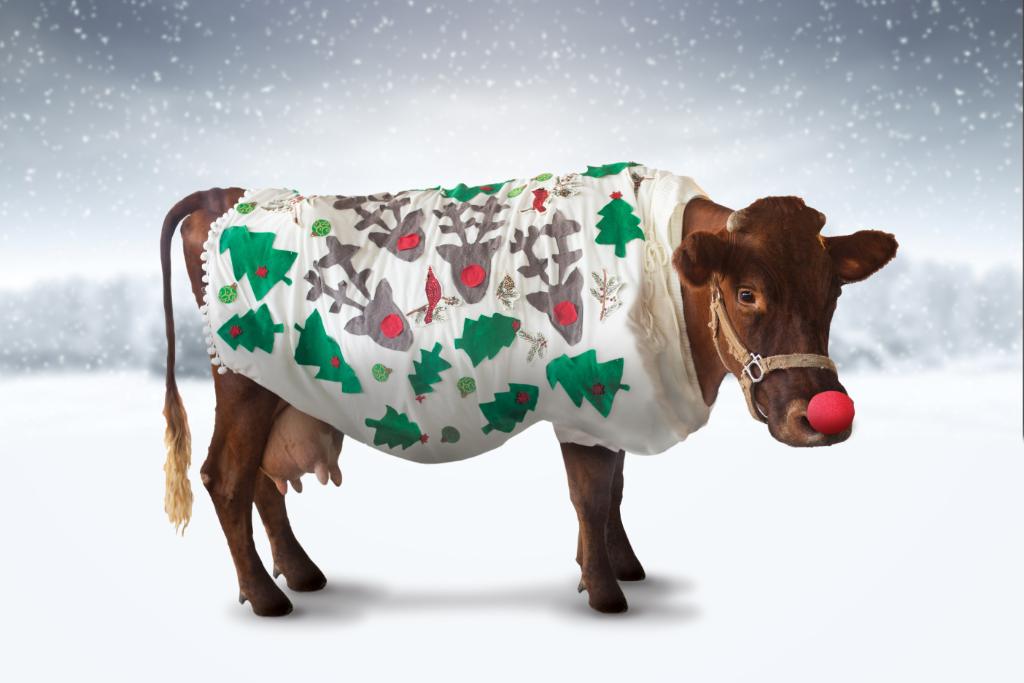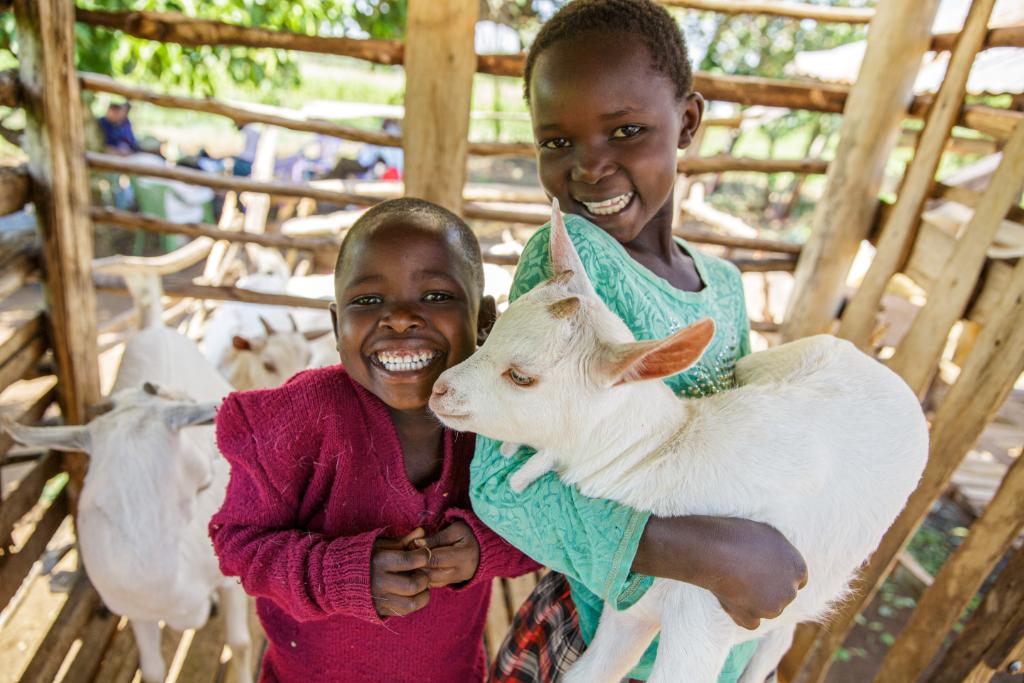 As we look back upon 2019, we would like to acknowledge our clients, partners, supporters, and the communities where we live and work who help shape who we are at Appnovation. Every holiday season, our employees in each office take the time to volunteer and fundraise for charity, connecting to causes that matter to them the most. 
Thank you for giving us the chance to do what we enjoy. We hope everyone enjoys a happy holiday and wishing you a Happy New Year from all of us at Appnovation!
Why AI is Vital for Customer Experience