Thinking globally and acting locally is an important part of the holidays. As part of our Corporate Citizenship program, each of Appnovation's offices participated in charitable giving initiatives selected by our staff.
Our Vancouver team kicked off the holiday season by hosting a potluck and wine raffle survivor style with all proceeds going to the Greater Vancouver Food Bank. The 'Survivor' style reverse raffle was a hit, with many Appnovators eager to donate more money to get back into the game and back on the Island! 
The GVFBS provides assistance to over 28,000 people weekly through a number of food hubs and over 100 community agencies located in Vancouver, Burnaby, New West and North Van. They purchase and distribute approximately 4.4 million pounds of food each year!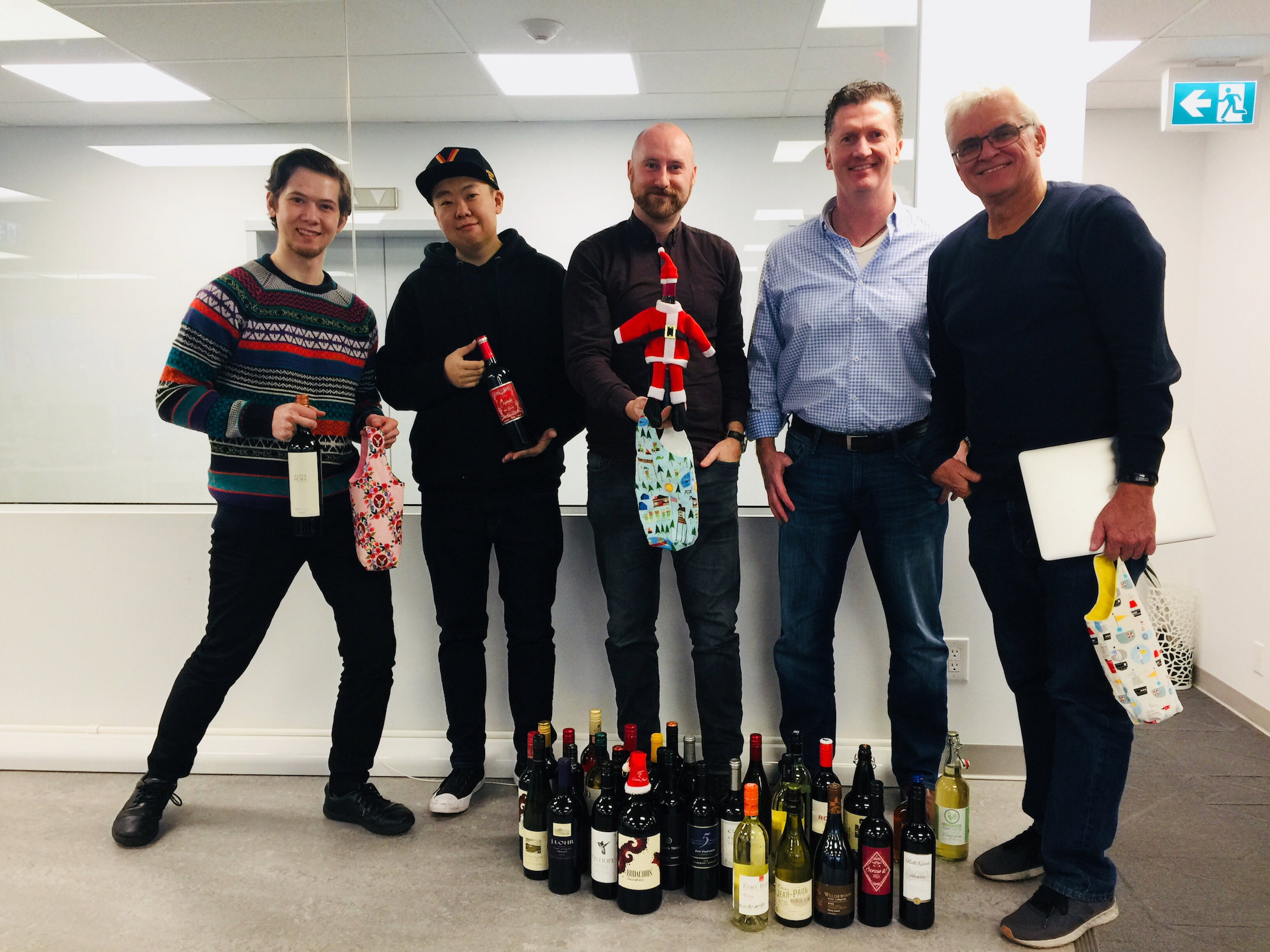 ​
The Survivors! Lots of wine > $1M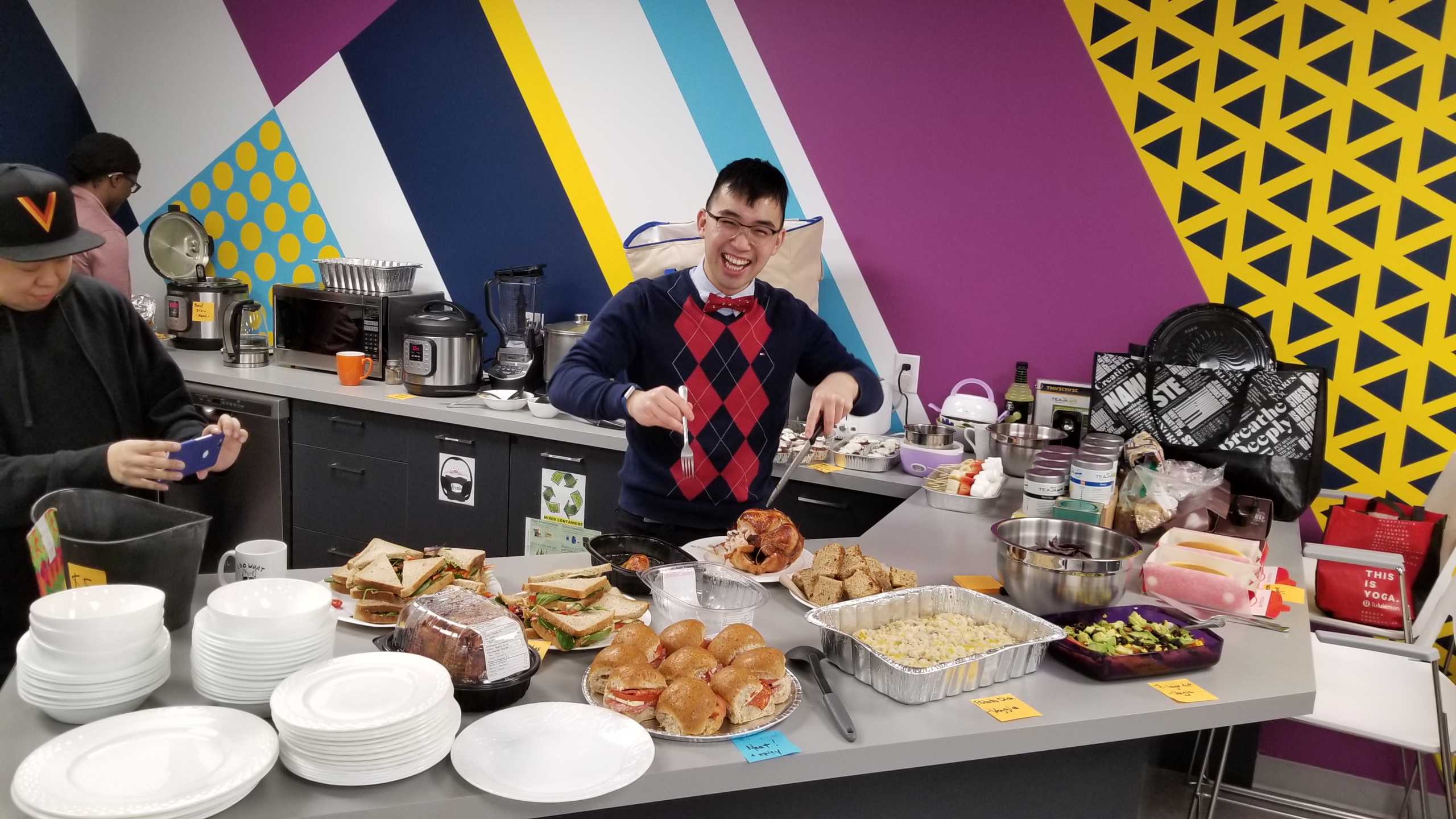 ​
Potluck Party! Yummmm for a good cause!
Appnovation UK took part in their 2nd Christmas Charity Food Bank Collection and raised an amazing £185.06 worth of food for The Trussell Trust to help those in need who would otherwise be struggling, to have a better time over Christmas and New year. 
Fourteen million people live below the poverty line in the UK, with individuals going hungry every day for a range of reasons, from benefit delays to receiving an unexpected bill on a low income.
The Trussell Trust's network of over 420 foodbanks operate out of more than 1,200 centres across the UK and provide a minimum of three days' emergency food and support to people experiencing crisis. In 2017/18, we gave 1,332,952 three day emergency food supplies to people in crisis.
Michael Parker, of our MS team reflects: "That is amazing - and will help a lot of people who would otherwise be struggling, to have a better time over Christmas and New year. Well done everyone who donated!"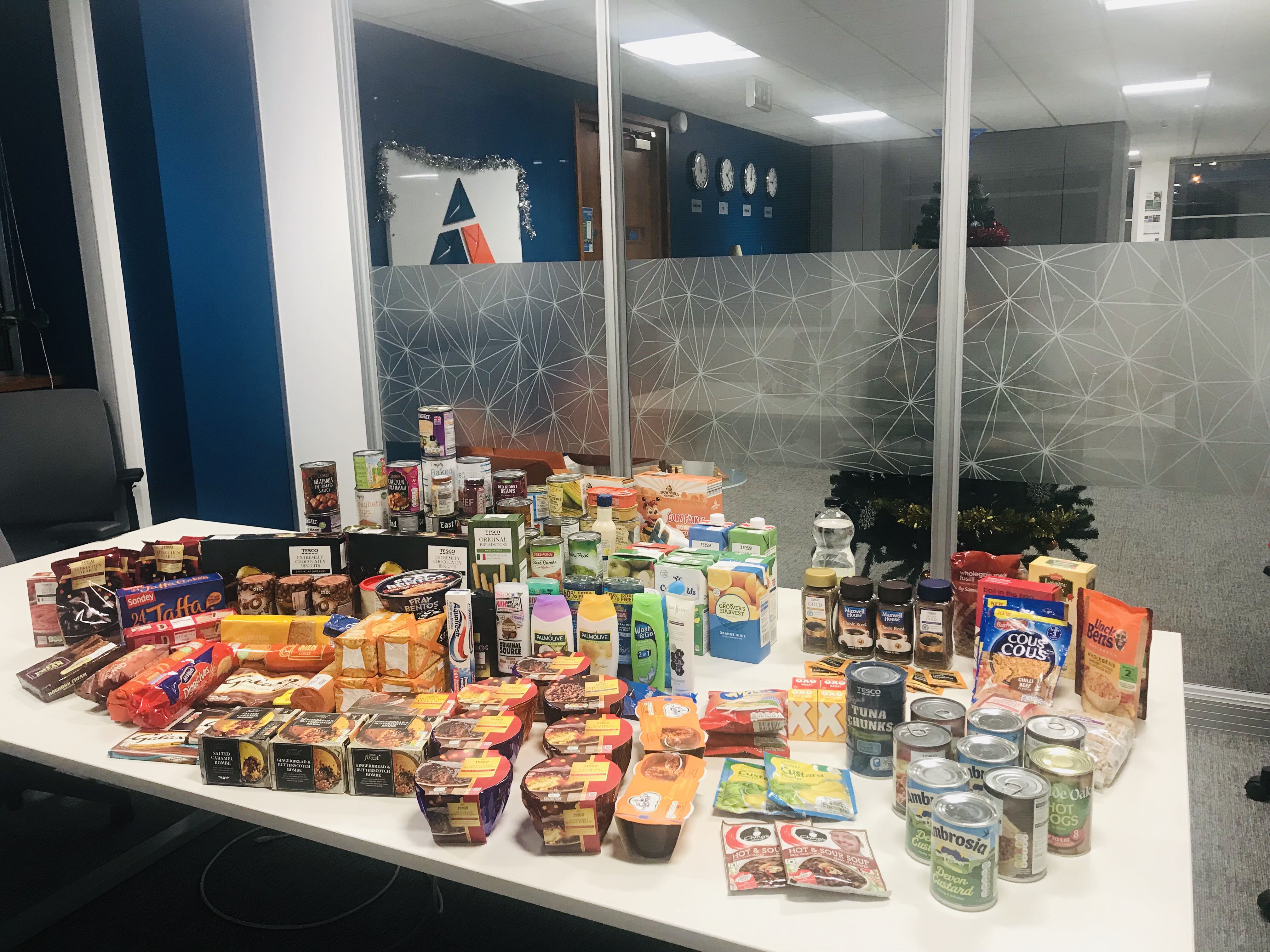 ​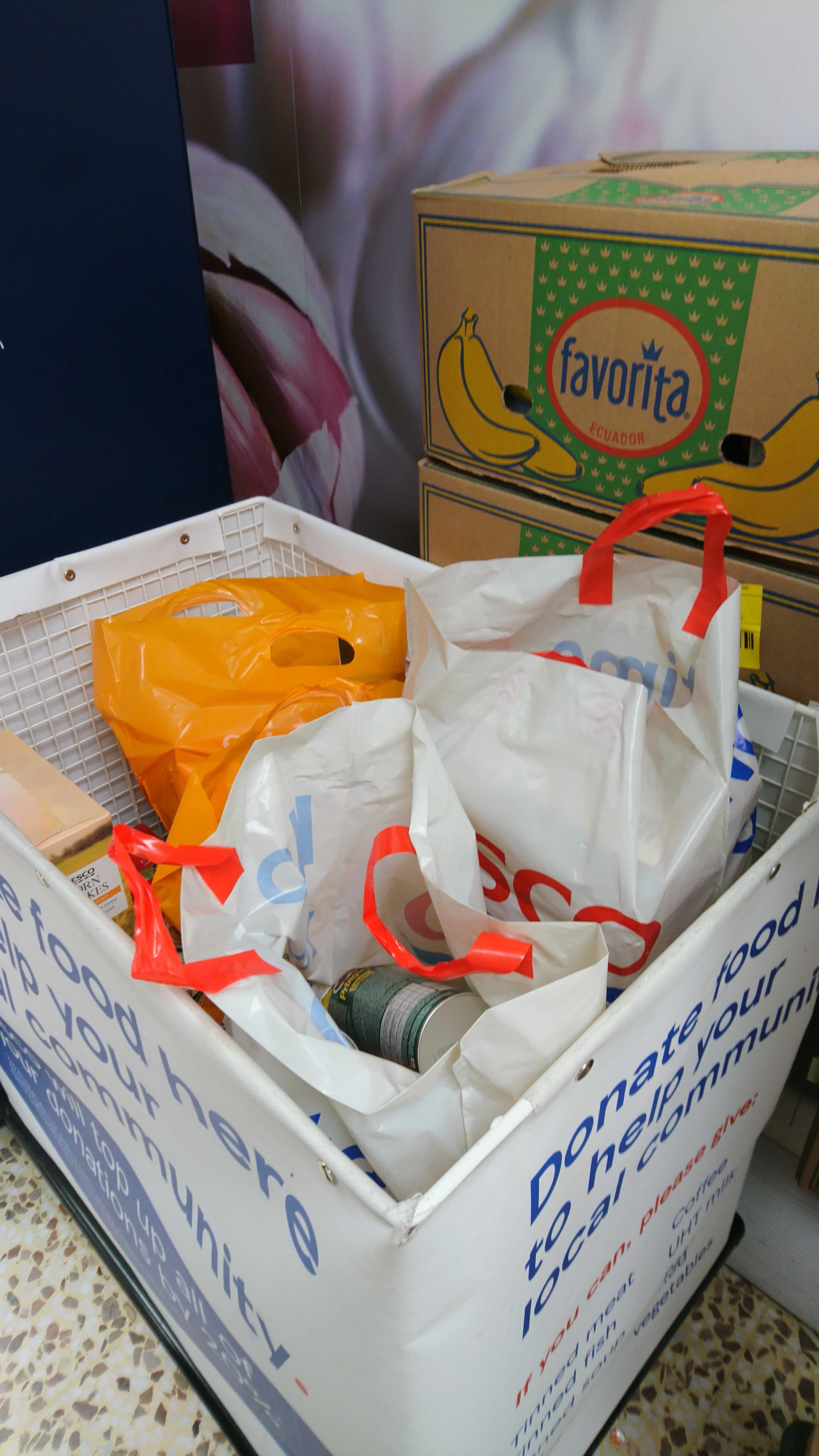 ​
In Saint John, we teamed up with our office mates at Cardinal Path to deliver even more impact. Working with Partners Assisting Local Schools (PALS), Our team was sent a wish list with their families' needs and wants, that included the basics for most of us: socks, underwear, mittens, hats, and PJs. The SJ team worked together to purchase and wrap these gifts for the family.
Saint John has one of the highest child poverty rates in Canada. The city also has the highest percentage of children in low-income families, ranking last among 57 'Cities Reducing Poverty' communities.
"The holidays are a busy time for all of us, and it's easy to get caught up in the gift-giving frenzy, but giving back with our Appnovation family to a family in need is really what the holiday season is about," says Vanessa Burley, Appnovation's Marketing Specialist. 
The team went above and beyond to make sure their family had the Christmas they deserved. Vanessa and Joyce (from Cardinal Path) braved the frigid temperatures and loooong lineups at the grocery store right before the holidays to fill a cart with all the fixings for a turkey dinner and full Christmas Day breakfast, making sure, this year, the family has a Christmas to remember!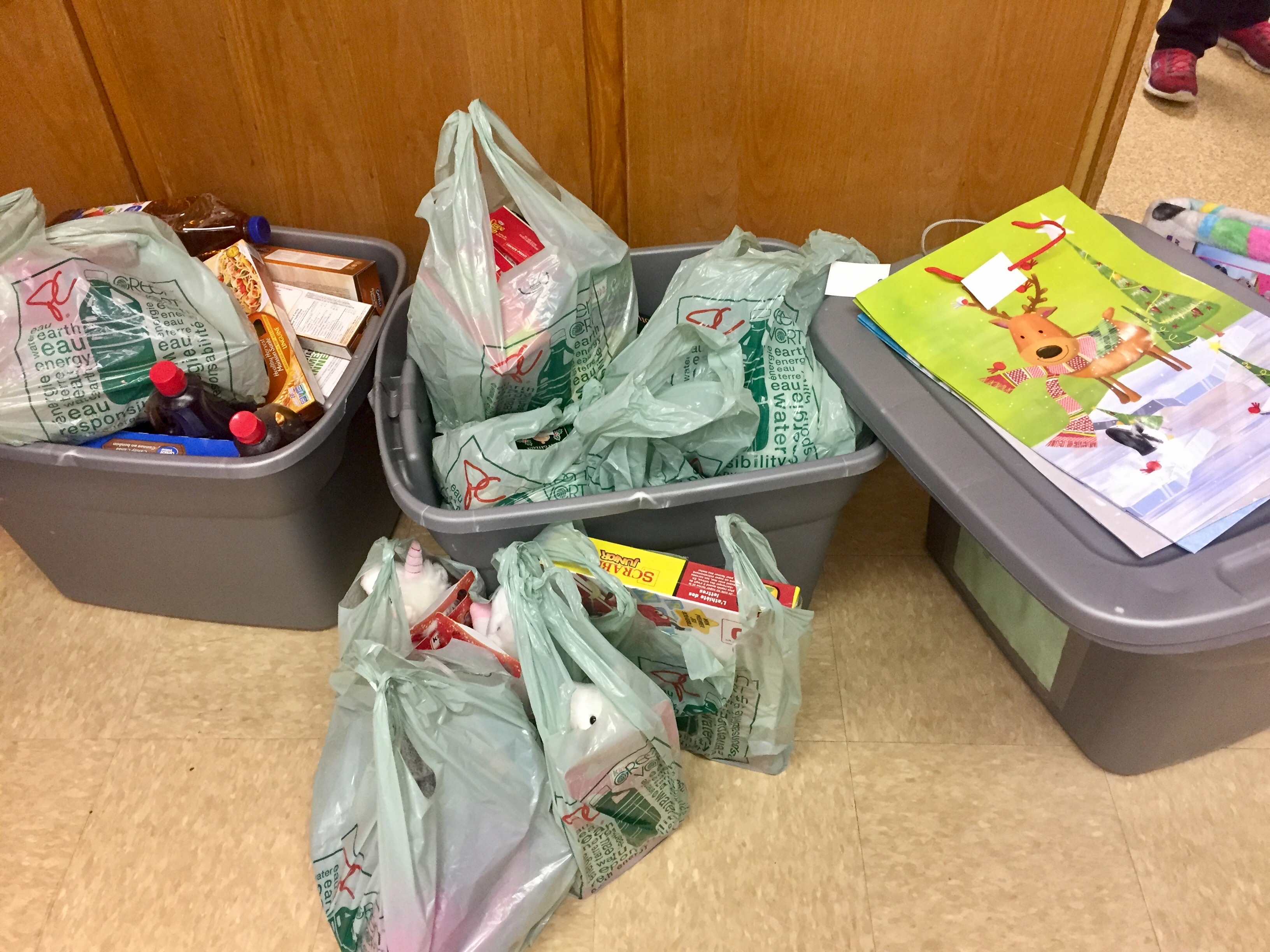 ​
Bins full of groceries and gifts for the sponsored family!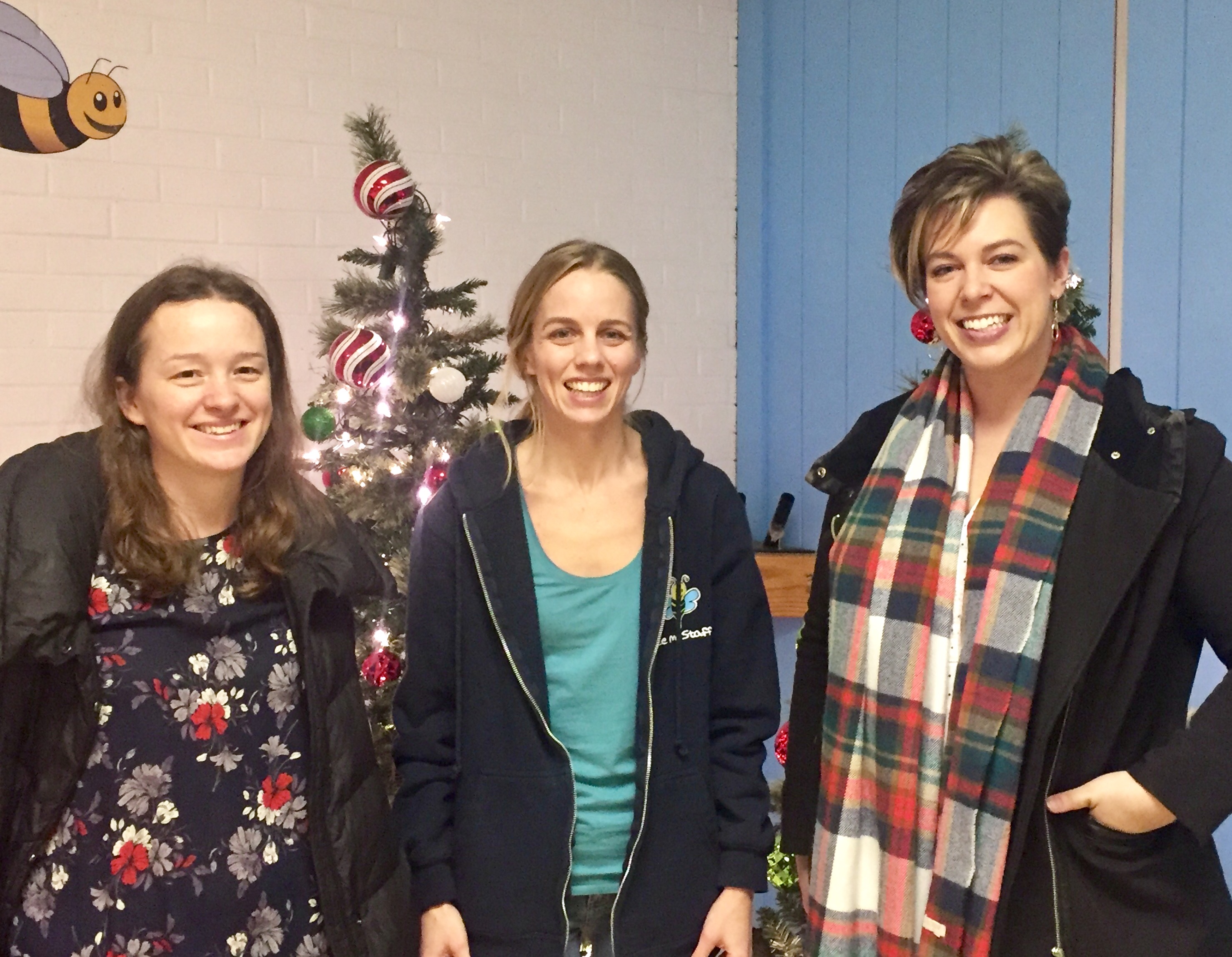 ​
Dropping off the goods to our PALS coordinator Caitlin!
As we look back upon 2018, we would like to acknowledge our clients, partners, supporters, and the communities where we live and work who help shape who we are at Appnovation. Every holiday season, our employees in each office take the time to volunteer and fundraise for a charity of their choice, including local food banks, hospitals and schools, connecting to causes that matter to them the most. 
Thank you for giving us the chance to do what we enjoy.  
We hope everyone enjoyed a happy holiday and wishing you a Happy New Year from all of us at Appnovation!